Westridge House in Yarralumla sells and breaks records in Canberra property market
Westridge House in Yarralumla, one of Canberra's oldest residential homes, sold for a record price for the suburb, at more than $6 million.
But the price remains a mystery and so too the new owners.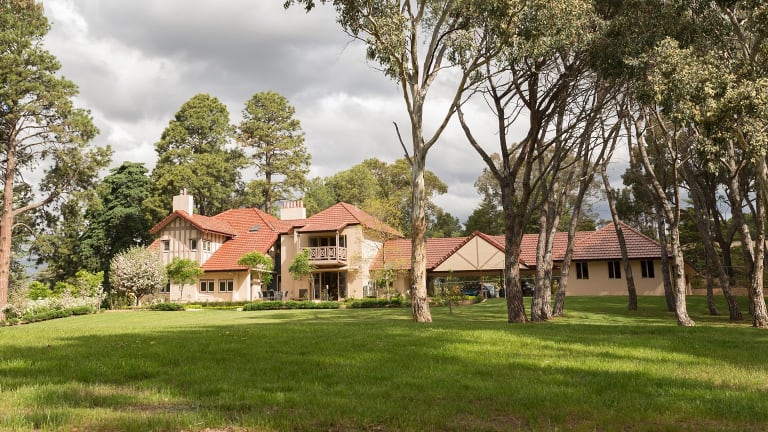 The historic estate near Weston Park was built in 1928 for Charles Lane-Poole, then inspector-general of forests. It sits on a 19,210 square metre block, the largest privately owned residential block in the inner south.
Sales executive Mario Sanfrancesco, from Peter Blackshaw Manuka, said the auction had attracted a great deal of interest from foreign buyers as well as interstate. One international buyer flew a private jet to Canberra for the auction.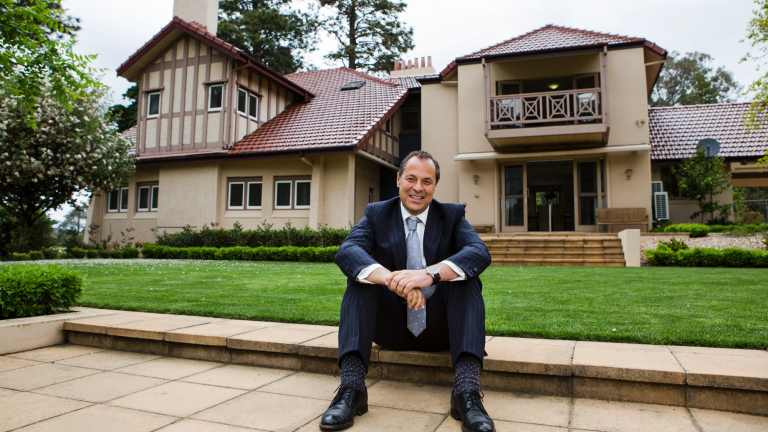 He said bidding began at $3 million and went for about an hour before stopping at $5.9 million. It was passed in and after a private negotiation sold soon after to the highest bidder.
"The sale of Westridge House was a rare offering that is unlikely to be repeated anytime soon," Mr Sanfrancesco said.
"We saw a lot of interest from buyers who realised the significance of the property and were attracted by its unparalleled location, opportunity for further extensions and the history of the home itself."
The house achieved a new record price for Yarralumla and recorded the highest price for any property sold in Canberra for 2017.
Mr Sanfrancesco would not release details about the buyer, other than saying he or she was a long-term Australian resident.
The house has five bedrooms, three bathrooms, an elevator and space for eight cars. There are also three vehicle-sized workshops.
In 1975, it became the home of the CSIRO, which used it as a forestry and bushfire research facility. The CSIRO left the building in 2009.
The National Capital Authority changed the planning from "community facility" to residential, but specified that it must remain single residential only.
In 2010, the estate was put under the hammer and bought for $3.2 million by the heir to the Tattersalls gambling fortune, Vincent John Adams Flynn, who died in 2016.
Fairfax Media understands the estate was inherited by a third party who was not related to Dr Flynn in May 2016. The title lists the former owner as Timothy Eakin.
Settlement will be completed in early 2018.
Han Nguyen reports on property for The Canberra Times. She joined the Times in 2017 after working as a breaking news reporter at The Sydney Morning Herald.