What's on in the Canberra arts scene, May 27, 2017
Ruffle some feathers
Anyone who gets freaked out by Alfred Hitchcock's The Birds should probably ignore a new exhibition at Canberra Museum and Gallery. Aviary is a selection of a selection of drawings, prints, paintings, photographs and sculptures of birds from the CMAG collection, as well as a few who flown in from afar.
The birds nesting in the gallery include magpies, ravens, currawongs, kookaburras, cockatoos, parrots, pigeons, owls, swans, eagles, emus, lyrebirds, brolgas and magpie geese – not all native to Canberra but overwhelmingly Australian natives. The birds of passage include some from northern Australia, drawn by Indigenous artists working with Studio One, the Canberra print workshop that operated from 1983-2000, from whom CMAG received a tremendous gift of workshop proofs after its closure. Artists include Jan Brown, Linda Davy, Nicola Dickson, Annie Franklin, Kevin Gilbert, Patsy Hely, Steven Holland, and Danie Mellor. Until July 30.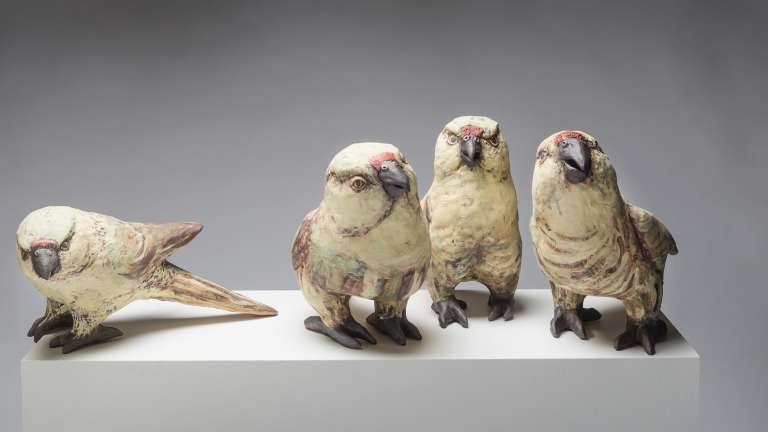 Sometimes a young adult book comes along that deserves a wider audience and Nevo Zisin's memoir Finding Nevo is one of those. A timely and personal account by the young Melbourne author and activist about their sexuality and non-binary gender identity. Zisin was a tomboy during primary school and identified as a lesbian during high school, before coming out as transgender. At 20, Nevo is self-reflective, writing about relationships with family, friendships, bullying, mental health and a sense of place within both the Jewish and queer communities. There is discussion of transitioning processes and the search for identity. A book of particular interest to queer and/or gender-questioning young people, Zisin's story is impactful and is an enriching, worthwhile read for everyone. Black Dog Books.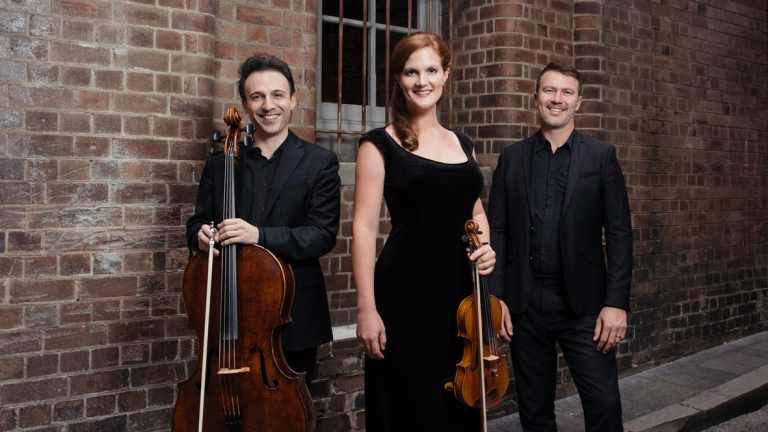 Streeton Trio
Not too late to get tickets for The Streeton Trio at the National Portrait Gallery tonight. One of Australia's finest classical music ensembles, they'll present two of the Romantic repertoire's most popular chamber works - piano trios by Mendelssohn and Bedrich Smetana. Featuring Emma Jardine on violin, Benjamin Kopp on piano and Umberto Clerici, currently resident with the Canberra Symphony Orchestra, on cello, the trio was formed in 2008 and has received international acclaim. In 2010 the trio was selected to be a part of the prestigious European Chamber Music Academy where it was in residence for three years. The concert starts at 6pm. TIckets $40/$30. Bookings essential.
Album with bite
The Vampires, Sydney's widely acclaimed world-roots jazz group, will launch their new album The Vampires Meet Lionel Loueke in Canberra on June 2. After years of musical development and ambitious preparation, the band set out to celebrate 10 years of music-making and touring throughout Australia, the UK, Canada and Europe. They brought out legendary West African-born guitarist Lionel Loueke for this milestone project, touring and recording an album together. In search of a musical collaborator for their latest release, they could not have found anyone more suitable than Loueke, an artist who has enjoyed a meteoric rise in the jazz world, working with seminal jazz figures including Wayne Shorter, Esperanza Spalding and Herbie Hancock, who has praised Loueke as "a musical painter". With influences from Ethio-jazz, Dub, Afro-Cuban and Indonesian Gamelan, The Vampires Meet Lionel Louke is a truly expansive album that is exciting, beautiful and unique. Vampires guitarist Ben Hauptmann was raised in Canberra and will feel right at home. At The Street on June 2, from 8.30pm. Tickets $29/$25. Bookings essential.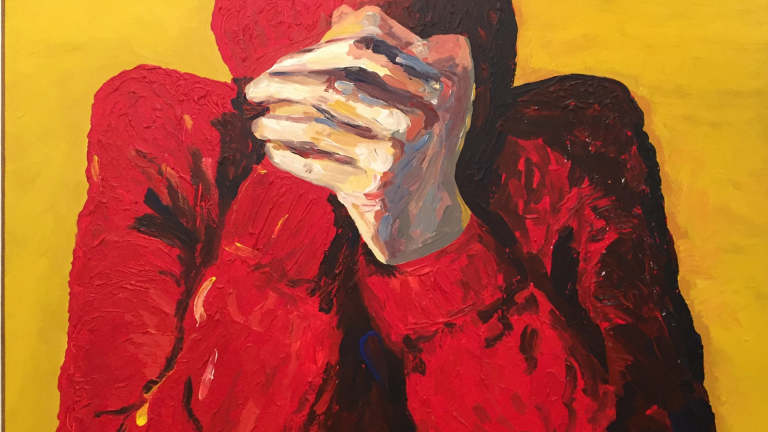 Chill factor
Winter in the Queanbeyan-Palerang region can be a chilly experience. Warm up at The Q while taking in creations by some of the area's best artists in response to the theme of "winter" in the exhibition Baby, It's Cold Outside. Until June 19, weekdays 10am-4pm, Saturdays 10am-2pm. The Q, Queanbeyan.
Moving works
Selected Works is an exhibition of large scale paintings by Canberra-based artist Andrea McCuaig. She says her practice "aims to generate methods for rendering gestural movement from dance in order to create gestural paintings". Her work seeks to present the trace of bodily form and motion, not simply as the image of performance residue, but of live action and embodied practice in contemporary painting. The selection of paintings spans the evolution of my her painting practice from 2010, which has expanded to include dance, choreography, video and experimental drawing. The enduring themes that drive her expanded enquiry lie in kinaesthetic relationships between embodied motion in dance and how these relationships can be re-enacted to generate gestural abstraction in painting. At Form Studio and Gallery, Queanbeyan from May 30-June 19.
Karen Hardy is a reporter at The Canberra Times.