Dan McKellar to coach Canberra team in new competition
Super Rugby assistant coach Dan McKellar will take charge of Canberra's National Rugby Championship side but the team's colours, name and home ground are yet to be decided.
The Brumbies on Friday handed in their tender document to the Australian Rugby Union detailing how the team would be funded.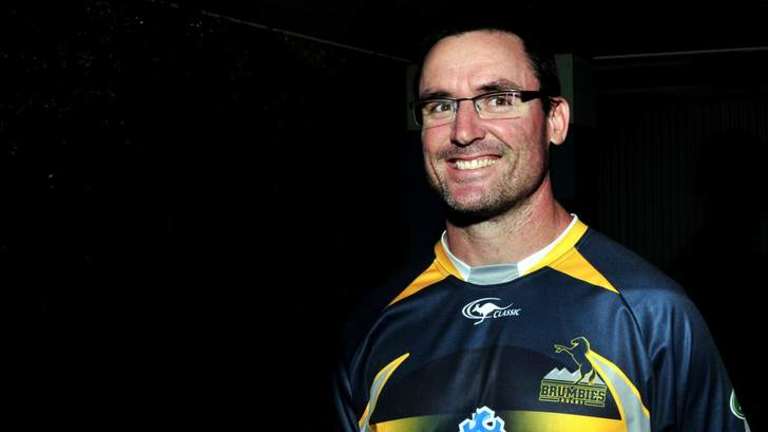 It's understood there were 11 proposals for the NRC, including one from South Australia, with the bids showing how officials plan to foot the $300,000-$400,000 cost of running a team.
With the tender process finalised, the ARU will deliberate on which teams should be included in the final competition with an announcement expected in March.
The Canberra team is still negotiating what its name will be.
The ARU's Australian Rugby Championship lost $5 million in 2007 and was scrapped after one season.
The Canberra Vikings lost $75,000, one of the smallest deficits in the competition.
It is understood officials have considered reviving the Canberra Kookaburras while the Vikings Group and University of Canberra are set to be the major financial backers.
Viking Park also looms as the most likely venue but Canberra Stadium is still an option.
Brumbies chairman Sean Hammond and general manager Simon Chester delivered the bid to the ARU in Sydney.
''We've said we can do it and which sponsors we'll target,'' Chester said.
''We've got the tender in so we can go to the next step though. The ARU will come back to us with whatever we need more detail on.
''Team name and colours are up in the air. Ideally it would have been finished by now. We know we're going to have a team, we'll work with the University of Canberra and the Vikings.''
McKellar is a two-time premiership-winning coach with the Tuggeranong Vikings in Canberra's first grade competition.
McKellar moved to Japan at the end of 2012, but has returned to Canberra to team with Stephen Larkham and Laurie Fisher as the Brumbies' coaches.
McKellar's focus with the Brumbies is defence and skills.
Chris Dutton is the sports editor at The Canberra Times.