Tyrel Lomax, son of Canberra Raiders great John, to make NRC debut against Vikings
Former Canberra Raiders star John Lomax's son Tyrel will be making his National Rugby Championship debut for Melbourne Rising against Canberra Vikings on Sunday afternoon.
The bulky tighthead prop is a St Edmund's product and made the move to Melbourne earlier this year after signing a two-year contract with the Rebels.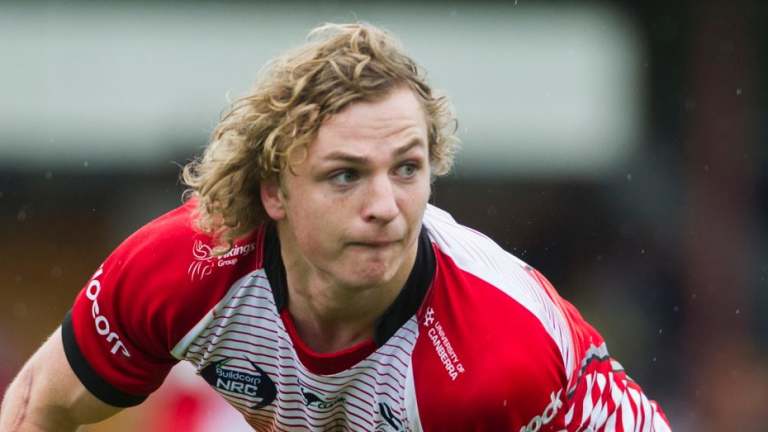 Vikings halfback Joe Powell played junior rugby against Lomax who will be joining a destructive Rising forward pack.
"He's getting his first start this weekend so congrats to him," said Powell. "I haven't played against him since probably back at school so that will be good fun.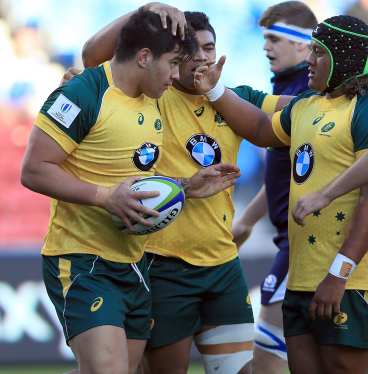 "Since he was such a man-child he played a few years above his age," Powell said. "They've got a massive forward pack and there's been a heap of big hits, so our boys are excited for that."
Canberra backs coach Tim Sampson coached Lomax at Tuggeranong Vikings and expects a promising career for the prop.
"He came on in leaps and bounds, he had a great junior world cup where his performances were outstanding.
"He continued that on when he came back to club rugby and I'm excited to see him go around in the NRC but also what's ahead for Tyrel."
Sampson also had praise for his own player Powell, who continues to show leadership beyond his years at halfback.
"He's exceptional," he said. "He does a lot of work around the park, he's defensively excellent and his speed of ball is outstanding."
"These tournaments are made for players like Joey and he's proved himself certainly at this level and also at Super Rugby."
With just three games remaining in the NRC the Vikings are focused on treating each as though it is a final. They have lost just the one game this year but Powell admits the team is yet to play a complete match.
"When we put it together it comes off, we're just slightly off in a few areas and one of them is the breakdown which we really need to sort out," he said.
"We haven't been able to put phases together, so I haven't been able to get into the games, so hopefully I can have a good game and so can the rest of the boys," Powell said.
NRC ROUND 5 Sunday: Canberra Vikings v Melbourne Rising, 1pm Viking Park
Canberra Vikings side: 1. Faalalei Sione, 2. Josh Mann-Rea, 3. Leslie Leulua'iali'i-Makin, 4. Blake Enever, 5. Sam Carter, 6. Tom Staniforth, 7. Jarrad Butler (c), 8. OJ Noa, 9. Joe Powell, 10. Robbie Coleman, 11. Lausii Taliauli, 12. Jordan Jackson-Hope, 13. Andrew Smith, 14. Andrew Robinson, 15. Isaac Thompson. Reserves: 16. Connal McInerney, 17. Sione Taula, 18. Ray Dobson, 19. Dean Oakman-Hunt, 20. Jordan Smiler, 21. Brent Hamlin, 22. Nick Jooste, 23. Eli Sinoti.