Canberra boxer Bianca Elmir has called on the International Olympic Committee to have more weight divisions for women after seeing her Olympic Games dreams disappear.
But Elmir doesn't have any regrets about stepping up to the 60-kilogram division and will use that experience to spur her on to next year's world championships.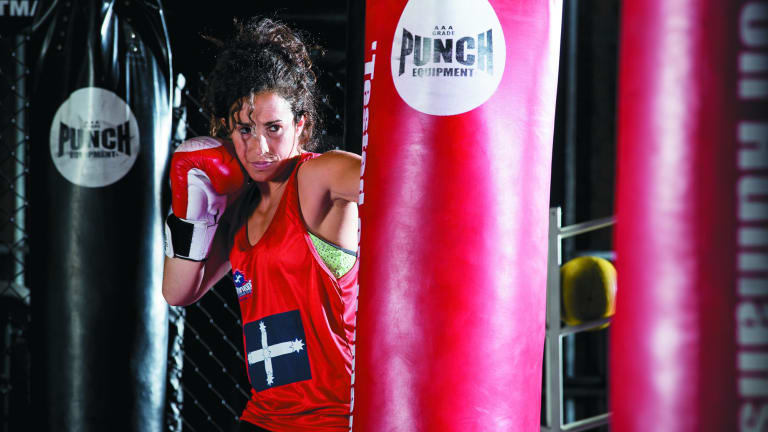 The 33-year-old will move to either the 54kg or 57kg weight divisions for a qualifying tournament in April next year ahead of the world titles in Kazakhstan from May 19-27.
Going down a division will allow Elmir to fight rivals more her own size after competing in the 60kg class to try and qualify for the 2016 Olympic Games in Rio de Janeiro.
It is one of only three weight divisions at the Olympics for female boxers, the others being 51kg and 75kg.
She hopes the IOC increases the amount of weight divisions to allow more female boxers to compete on the world's greatest stage.
"In future generations to come, hopefully the Olympic board will be inclusive and recognise there needs to be more weight divisions for women because it's unfair," Elmir said.
"In doing so, other girls will get that chance. At the moment, it's too limiting.
"This same conversation is going to be happening all around the world for women who find themselves in between weight divisions and are forced to starve themselves or go up."
Elmir previously attempted to compete in the 51kg division, but found the immense stress of weight loss wouldn't work for her body shape.
"I couldn't go back down there again," Elmir said.
"I maintained it for a couple of years, but it wasn't sustainable.
"It just would have killed me."
Elmir served a 12-month ban in 2012 after testing positive to a banned substance, a diuretic she took to combat a long-haul flight ahead of the national championships.
She kept her dream alive of competing at the Rio Olympics until she was beaten by Shelley Watts at the qualifying tournament on the Gold Coast in November.
Elmir only had a couple of days to prepare for the fight after returning from winning a tournament in Bulgaria.
"I peaked overseas. I came back and was trying to build myself back up to that level," she said.
"It could have gone either way. Ideally, it would have been better if I had a couple more days to recover from my trip. That's the luck of the draw. It was maybe a one punch difference between winning and losing that fight."
Elmir will have an exhibition fight against former world kickboxing champion Josh Tonna at the Stockade Gym in Dickson on Friday night.
The night will double as a fundraiser for a documentary that is being produced on Elmir's journey to next year's world championships.
"Josh and I bang on pretty hard with each other in training and it's very competitive," she said.
"It's going to be a showcase so there will be other boxers and kick boxers there as well."
The film is expected to be finished in November next year.
Lee Gaskin is a sports reporter at The Canberra Times.