The 1970s were a time of big hair, mass protests and societal change. It was a change that also extended to the snowfield.
"The world was changing, and freestyle skiing was part of that radical change," veteran skier Randy Wieman said.
"It was going wild on the slopes, with bright clothes and big moves," he said.
Mr Wieman was Australia's first freestyle skiing champion, taking out the title in 1976. He was in Canberra this week giving a talk about the origins of the sport in the country.
He said the sport's growth during the 1970s was what lead to its rise in popularity today.
"In the 70s, skiing went gangbusters. There were a lot more young people [doing it]," he said.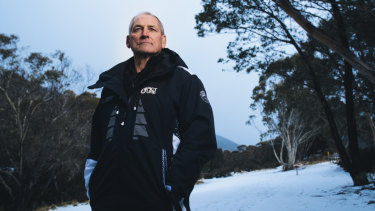 "It was a real boom time for skiing. That was when lots of ski resorts were developed and there was lots of money that was put into it.
"I consider myself very fortunate to be in that era of change."
Freestyle skiing, or hot dogging as it was known at the time, consisted of aerial and mogul skiing, as well as ballet skiing, which featured as an Olympic event during the 1980s but slowly "died out".
"Ballet skiing is exactly how it sounds," Mr Wieman said.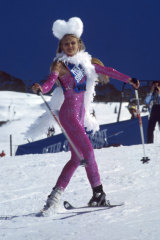 "It's just like figure skating but it's done on a long ski slope that's gentle and it's full of twists and spins and jumps. Ballet skiing eventually got forgotten about."
Before coming to Australia in 1975, Mr Wieman competed in World Cup and Europa Cup competitions in freestyle skiing, before eventually becoming a ski instructor at Thredbo.
He said the talk this week about the origins of the sport involved going through the archives to gather vision of what skiing was like more than 40 years ago, with help from the Thredbo Historical Society.
"Freestyle skiing was a big part of the 70s and it's becoming history. I'm involved with the society to help to preserve the history of the era," he said.
While Australia is enjoying success in freestyle events both at the Winter Olympics and World Cup events, Mr Wieman said the popularity of the sport today can be traced back to its early days in Australia.
"These days everything is more serious, it's still good fun, but it's a lot more structured," Mr Wieman said.
"Back then it was laissez-faire, you just let things happen."
Andrew Brown is a journalist at the Sunday Canberra Times. Andrew has worked at the Canberra Times since 2016.