'It's stressful being an other': The mental health woes of international students
Moving to Australia has, in Daniel Kang's words, been a mix of challenges and little blessings. The Australian National University student has found room to breathe and develop. Walks through the abundant bush help clear his head. Generally, the experience has exceeded his expectations.
But moving from Singapore to Canberra has also carried difficulties. It can be stressful being an "other", he said. The 22-year-old has at times been very lonely.
"My accent cracks and writhes into something unintelligible when I'm in a new or stressful environment, and despite having spoken English all my life as a Singaporean, my pronunciation and accent is very different from what's here - I sometimes find that I just resort to speaking as little as possible to save myself any shame," Mr Kang said.
"It's sometimes hard to find people I can really trust and rely on constantly without being an emotional burden, and it hasn't been exactly easy to grow and sustain a support network here."
The most recent student experience survey from the federal government's Quality Indicators for Learning and Teaching found undergraduate international students rated their experience at Australian universities 75 out of 100 per cent - slightly below the 79 per cent awarded by domestic students.
But separately, many international students report stress. They report social isolation. The very fact of being an international student in Australia - the experience of being alone in a new country, subject to financial pressures, navigating a new culture, and adjusting to a new academic system - is considered to make an individual at greater risk of mental ill-health.
One Canberra university mourned the suicide of an international student in March, understood to be the second at that campus within about a year. It is not known what contributed to the tragic deaths.
Broadly, nationally consistent data is not kept on the mental health of students who move to Australia - nor university students at all.
"This is not rocket science," said Alyssa Shaw from the ANU's Postgraduate and Research Students Association.
"There should be research and evidence and resourcing given to what needs to be done to support students."
Australia benefits hugely from international education. The sector last year poured $28 billion into the economy and remains the nation's third largest export. Increasingly, universities are reliant on students from overseas, with the cohort providing more funding to the sector than their domestic counterparts. The latest data has the number of international students in Australia at more than 530,000, about one-third of them Chinese.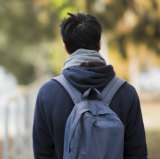 Mental illness is most prevalent among Australians aged 18 to 24. And one study from the University of Technology Sydney published in the Australian Journal of Psychology in 2015 noted Chinese students experienced significantly higher levels of anxiety and stress than their Australian counterparts.
Monash University sociologist Helen Forbes-Mewett has extensively researched the experiences of international students in Australia. The move could be more challenging than expected, she noted.
"There's always risks when you take on such a big endeavour," she said.
"When you throw mental health issues into the mix, those risks escalate."
One of her studies found some parents actually send their mentally unwell children overseas in the hope the health system in their host country was superior to that of home.
"The parents may think they will get better while they are away from home and they will succeed and come back and everything will be alright, but of course being away compounds the issues," Professor Forbes-Mewett said.
"On top of that, the students are [then] often under enormous pressure to succeed.
"When it comes to exam times or getting near the end of their degree or something, this is often when it can all fall apart for students if they've been trying to hold it together for a long time and not seek supports that are there."
The federal government this year clarified the Higher Education Standards Framework - guidelines universities must meet to maintain their registration. The standards dictate there must be avenues and contacts for support for students and that the services offered reflect the needs of different cohorts.
A spokesman for the body charged with monitoring the standards, the Tertiary Quality and Standards Agency, warned "many" universities would be required to submit their applications for registration renewal in the next financial year.
"During this process, universities will be required to submit evidence relating to standards in the Higher Education Standards Framework to TEQSA, including standards on student wellbeing and safety," he said.
" ... where there is any doubt about whether particular support services are available, such as support services for mental health and wellbeing, we will move to ensure that these are made available."
Locally, the most recent ANU Dean of Students' report showed international students disproportionately presented with severe problems related to academic progress. Male international students were, however, strongly underrepresented in presentations for mental health issues. The report noted that some international students were studying courses chosen by their parents, rather than interest, and may face financial pressures.
An ANU spokesman urged caution on the university's own data, noting up to 28 per cent of international students sought support from the university - a figure proportionate to the institution's enrolments.
He added the ANU had implemented a range of measures aimed at reaching international students.
"It is reasonable that students who do seek support for academic progress will also be suffering some levels of anxiety, and students suffering mental illness will also experience difficulty with academic progress," the spokesman said.
"However, most international students with poor academic progress issues do not present with mental illness."
A University of Canberra spokeswoman said international students were "less than a quarter" of presentations to the services provided by the institution's Medical and Counselling Centre. The cohort makes up 18 per cent of total enrolments.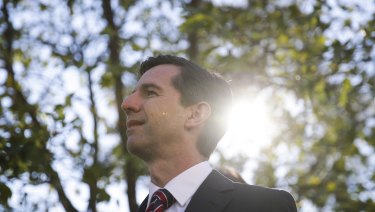 Federal Education Minister Simon Birmingham this week told the Sunday Canberra Times his department and the Council for International Education would "[support] a number of initiatives to focus on improving mental health and appropriate data collection".
Data was "king and queen" in identifying and responding to issues, Orygen senior policy analyst Vivenne Brown agreed. A key finding from the youth mental health organisation's 2017 report into university students' mental health was that it was difficult to paint a picture of how widespread the issues were because of the lack of comparable data.
"You could understand it uni by uni or counselling service by counselling service, but that's only the students who are presenting to the service and not necessarily indicative of the extent of mental health issues on the campus," Ms Brown said.
Many students, researchers and academics the Sunday Canberra Times interviewed noted the reluctance of many international students in seeking help.
Some students incorrectly feared deportation should their mental health deteriorate because of the health requirements attached to student visas. Others were unaware of their coverage under private health insurance, or worried personal information would be fed to their institutions or families.
Indeed, international students were likely to leave help-seeking until they're "really, really unwell", according to Ms Brown. She added international students may come from a culture where mental illness is stigmatised or not even recognised, making seeking help near impossible.
In China symptoms of mental illness such as headaches, insomnia or gastrointestinal issues may be interpreted as physiological, rather than psychological, according to the University of Technology Sydney.
ANU Postgraduate and Research Students Association international student officer Harish Chakravarthy, originally from India, said some of his countrymen were unsure how to respond to homesickness, isolation, stress related to their studies or issues in finding a home.
"I think [mental illness is] quite common but nobody really opens up," he said.
"It's a barrier for international students to come to a different country and seek help from someone and let out what they feel. Seeking these services is a big barrier because it's culturally different."
Professor Forbes-Mewett, from Monash University, said it was impossible to lay responsibility with any one agency, department or university, arguing the mental health of international students was "everyone's problem". She added it was difficult to know what to provide if students had never experienced mental health support.
Regardless, everyone agreed more could be done. Churchill Fellow and Melbourne-based psychiatry registrar Benjamin Veness's report The Wicked Problem of University Student Mental Health recommended universities run health screening programs matched with appropriate services to respond. This should include outreach initiatives targeted at cohorts including international students, he said.
The University of Technology Sydney report on Chinese students' mental health called on universities to provide culturally specific support services and reinforce them "constantly".
Further, Thinktank China Matters has called on the federal government to provide universities with financial incentives to lessen the isolation of international students, and state and federal governments to celebrate a "National International Student Weekend" to encourage Australian families to welcome international students into their homes.
Mr Kang, this week studying hard for exams at ANU, said he wasn't sure of the solution.
"The difficulty faced by international students shouldn't include a search for blame, but it's just a shame that it's also exacerbated by the stereotype created of international students - that we aren't social and we aren't keen on being engaged with any local Australians," he said.
"Coming to this country has been an unintended stage of my life, but I am very grateful for the experience."
Universities Australia chief executive designate Catriona Jackson encouraged all students to seek support for their mental health whenY needed.
Free, confidential support is available to all people in Australia via Lifeline on 131 114 or beyondblue.org.au.
Emily Baker is a reporter for the Sunday Canberra Times. She previously reported on education for The Canberra Times.