Museum caught out by night market success
About 10,000 people visited the Silk Road night markets last week, making it the National Museum's most popular one-day event.
And staff said even more people would have visited the event had they not been driven away by large crowds and a lack of parking.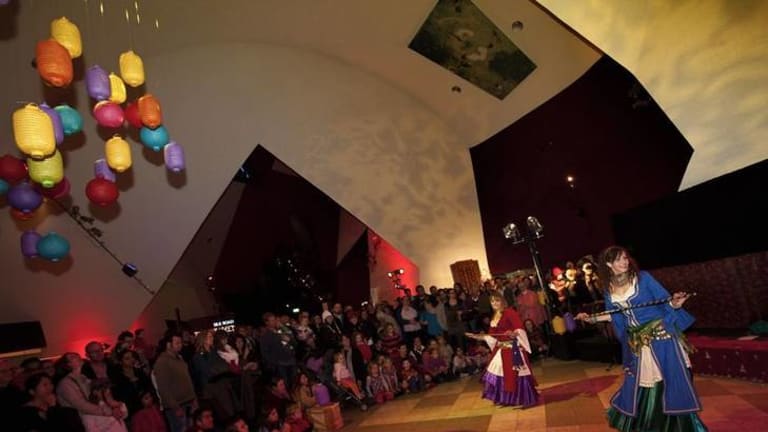 Locals said last week that the night markets caused ''absolute chaos'' in the area after thousands flocked to the precinct.
The museum had planned for large numbers last Friday, but didn't expect such a huge turnout. Manager of public affairs at the museum Dennis Grant said the success of the event would be reviewed.
''We'll certainly be having a look at parking issues which occurred on the night,'' Mr Grant said. ''There's limited parking and no real capacity for overflow parking. We might have to look at things like running a shuttle bus service from somewhere.''
The most popular one-day event before the night markets was the Silk Road family festival in mid-April, which lured just over 5000 people to the museum.
The museum's most popular temporary exhibition to date was Yiwarra Kuju: The Canning Stock Route, which attracted 122,334 people from July 2010 to January last year.
The museum's director Andrew Sayers said the night markets created a buzz around the museum. He also said museum staff would do everything they could to maintain that excitement into Canberra's centenary year next year.
''We knew that the night markets would be popular and planned for a big crowd but it was mega - twice or three times the number we expected,'' Mr Sayers said. ''It was a demonstration of the fantastic buzz around the National Museum at the moment. In the second part of 2012 and into the centenary year of 2013, we'll be doing everything we can to maintain that excitement.''
Morning & Afternoon Newsletter
Delivered Mon–Fri.