With its distinctive architecture rising symbolically out of the landscape, it's not unusual to hear Canberra's Parliament House described as a work of art.
But when architect Romaldo Giurgola set out to create and build the home of Australia's government, he also set in train an ambitious program of art and craft, commissioning contemporary artworks, furniture and installations by Australians artists and craftspeople to be integrated across the vast building and its surrounds.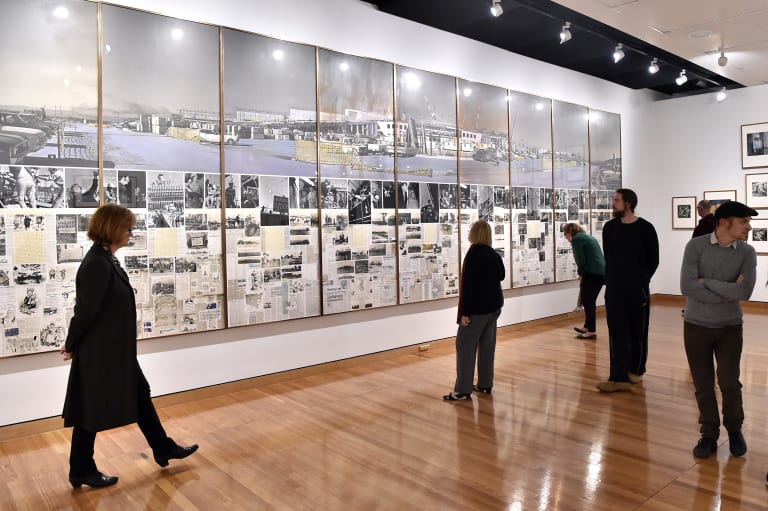 A new exhibition at Canberra Museum and Gallery takes some of that art out of the house and into a gallery space, to tell the story of how many styles and influences would eventually inform the iconic building.
Director of Parliament House's vast art collection Justine van Mourik said the building had been designed as an immersive experience, making some of the individual pieces difficult to appreciate.
"I'd always wanted to see the collection, and an examination of the art-craft program in a traditional museum or gallery space," she said.
"It's very hard within this building...You don't really get a sense of it as a cohesive whole, or even a sense of the scale of what it meant, that immense commissioning program, what it meant to an entire generation of artists across Australia."
Although she eventually declined to curate the 30th anniversary exhibition herself - her instinct would have been to include too much, so that task fell to CMAG curator Mark Bayley - she said going through some of the rarely-seen artistic documentation of the building process had been fascinating.
"We could have done a whole show just on the construction photography - 30 photographers coming at it from different angles," she said.
Instead, visitors can see photographs by renowned Australian artist Fiona Hall - taken early in her career - and a show-stopping installation of images and collage by Grace Cochrane.
The work, which in its entirety takes up an entire wall in the gallery, has only ever been displayed once, at Cochrane's graduating exhibition at the University of Tasmania in the 1980s.
It was a favourite of ABC personality and Parliament House aficionado Annabel Crabb, in town to the launch the exhibition.
She researched and presented a six-part television series on Parliament House, which aired last year, and said she was constantly surprised by what the building and its history had to offer.
"Actually, the story of the building is quite reminiscent of the story of Australia, full of lunacy and unexpected moments of beauty," she said.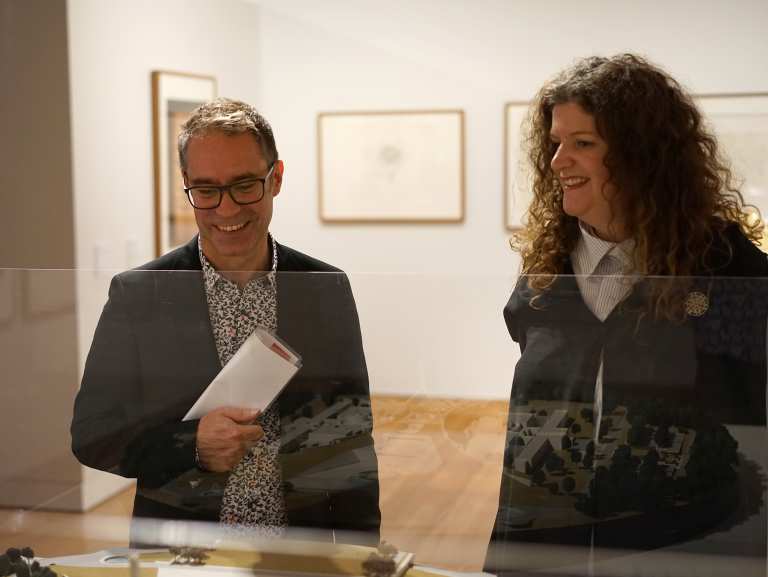 "I think one of the most beautiful elements of this sort of layered history of artistic enterprise that lurks in that building for anyone who cares to have a look, is that it is this expression of hope and faith by all of these artisans from all over Australia using these extraordinary Australian materials, building a place that is about beauty and hope, as well as about the brutal business of compromise and debate that is politics. That's a really special thing."
Crafting the house on the Hill: Art, Design and the Building of Australian Parliament House is showing at Canberra Music and Gallery until November 4.
Sally Pryor is a reporter at The Canberra Times.