Nurses recall work beside Lake Burley Griffin with fondness
When Lynne Murray and Susan Johnston were young nurses working at the old Royal Canberra Hospital, Lake Burley Griffin's serenity made it the perfect place to take patients.
The peace and beauty of the lake also made it the ideal spot to have lunch.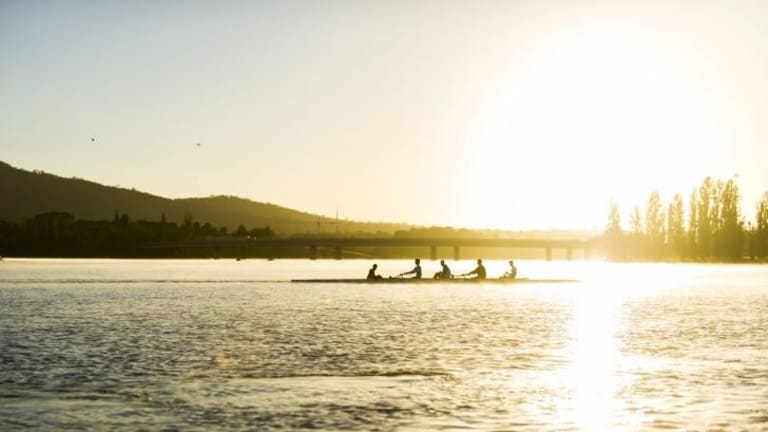 It's where they would venture with their families for weekend picnics, and it has also been one of the first stops on the tourist trail while showing visitors the sights.
Now acting patient-flow manager at Calvary Hospital, former ICU nurse Ms Murray said Lake Burley Griffin held a special place in the hearts and minds of many Canberrans.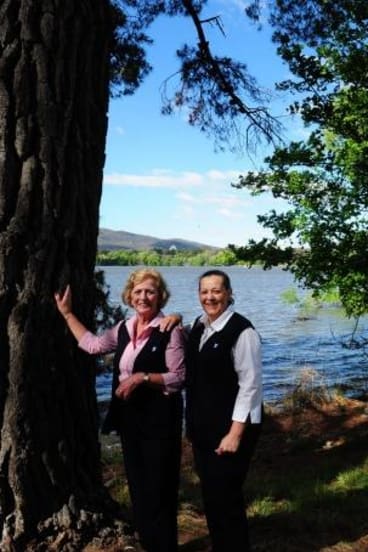 Ms Murray, who came to Canberra with her husband in 1979 and gave birth to both her sons at the Royal Canberra Hospital, also spoke fondly of her memories of working there.
"The best thing in the world was to go down to that lake and just get out of the hospital, get into the fresh air and have lunch with your friends," Ms Murray said.
Ms Johnston, an enrolled nurse at the old hospital and now the administrative support officer at Calvary , still remembers when the lake was being filled.
Ms Johnston was 3½ years old when she and her family migrated to Canberra from the United Kingdon in 1963.
"It was impressive. Commonwealth Bridge had just been put in. It was magical, as a child, to see," she said.
"I remembered the smell, the heat. I had come from a country that smelt of diesel trains to a country that was fresh and you could smell the heat and you could smell the eucalyptus. It's an indescribable smell."
She recalled spending many weekends at the lake with her family.
"It was part of our playground," she said.
Like many of their colleagues who are now working at Calvary Hospital, Ms Murray and Ms Johnston say the lake played an integral role in their working lives.
"Royal Canberra is happy memories, it was a fantastic training hospital," Ms Johnston said.
"Its position, its vista, not only for the staff and the patients, was wonderful. If you were having a bad day, you could get out and go and look at the lake.
"If you had long-term patients, you had somewhere for them to go to forget they were in a hospital environment.
"The big oak trees out the back and the big pine-cone trees, you'd sit there and wonder if they were going to fall on your head. It was a lovely place."
And as it is for many Canberrans, Ms Johnston and Ms Murray agree Canberra would not be what it is today without Lake Burley Griffin.
"The lake, to me, is Canberra. It's the heart of Canberra," Ms Johnston said.

Natasha Boddy is a reporter at The Canberra Times.
Morning & Afternoon Newsletter
Delivered Mon–Fri.