Proposed 'tallest tower' revised down for Belconnen
The developer proposing to build the tallest residential tower in Canberra has scaled down the project following concerns over height.
Geocon submitted a development application in April for a 112-metre residential building and adjoining 80-metre hotel in the Belconnen town centre.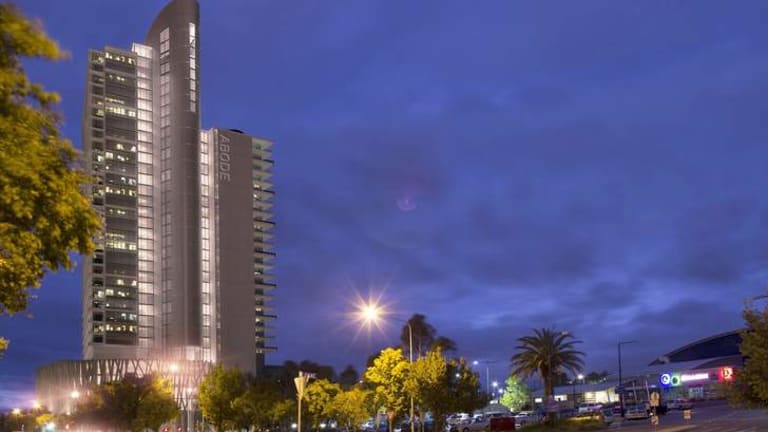 But following community concerns over the height of the proposed tower the company has reduced the size of the development.
Plans have now been lodged for an 80-metre high building comprising 26 storeys.
Under an amended development application there will still be 235 apartments but the size of the hotel has reduced from 168 to 96 rooms.
There is also less function and office space, and there will not be a licensed club or restaurant.
The proposal will still include shops, a gym, a pool for residents and on-site car parking.
Geocon managing director Nick Georgalis said in a statement that the application had been revised in light of agency and community comment but still retained its essential elements.
"The revised DA continues to reflect design excellence and will be a positive outcome for the Belconnen community and the ACT region as a whole," he said.
The ACT Planning and Land Authority received nine objections and one letter of support for the original development application.
The notification period had been extended for three weeks following a request by the Belconnen Community Council.
The objections focused on the height of the project and shadowing across businesses in the area.
Council chairperson Robyn Coghlan said while the council only knew the superficial details of the changes at this point it was still concerned about the lack of height restrictions and an effective master plan for Belconnen.
"The fact remains that 26-storeys is still going to be the tallest structure in the Belconnen town centre," she said.
"[But] certainly 26 storeys is better than 35 storeys."

Meredith Clisby is the Editor of the Sunday Canberra Times
Morning & Afternoon Newsletter
Delivered Mon–Fri.