Sri Lankan culture goes on display at high commission
IT IS a terracotta artwork that took three months to complete, stands 6.3 metres tall, weighs 1750 kilograms and contains 380 tiles.
The newly installed clay mural at the Sri Lankan high commission has been created by one of that country's leading artists, Professor Sarath Chandrajeewa.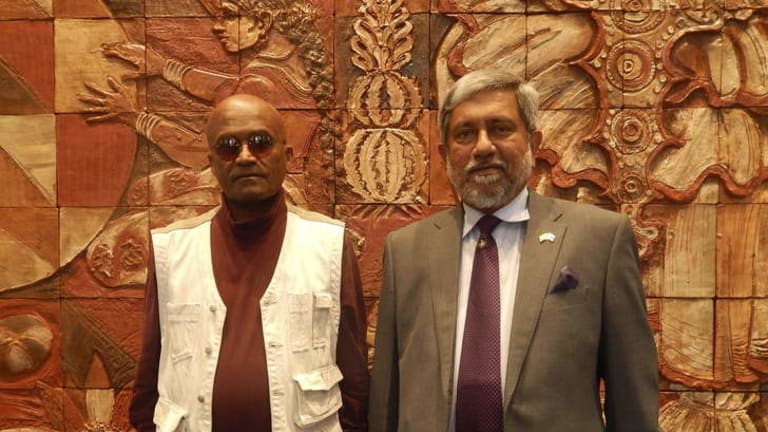 The artwork, called Sri Lanka's Countryside, features images celebrating the country's vast cultural heritage over thousands of years.
''It took five days to install it,'' said Chandrajeewa, who made the tile images in Sri Lanka and travelled to the high commission in Canberra to finish the project.
The professor worked with a team of artists - he is the arts dean at Sri Lanka's University of the Visual and Performing Arts - and sculpted the clay using hand tools after the initial drawing had been agreed upon.
The mural has been placed in the foyer of the newly built high commission in Deakin that was designed by Canberra architect Jayantha Madawala to incorporate a high ceiling.
The building demonstrates traditional, pre-colonial Sri Lankan architecture and, in the words of Mr Madawala, ''couldn't be just an ordinary office building''.
Sri Lankan high commissioner Admiral Thisara Samarasinghe said an artwork of this magnitude was not easily available elsewhere.
''This is a valuable and rare piece of Sri Lankan art in Australia,'' he said.
Morning & Afternoon Newsletter
Delivered Mon–Fri.