Steve Whan to seek Labor pre-selection for seat of Monaro
Former member for Monaro Steve Whan is seeking Labor pre-selection for the seat, ahead of the March, 2015 NSW poll.
Mr Whan will resign as a Member of the Legislative Council and says this is the last roll of the dice for his political career.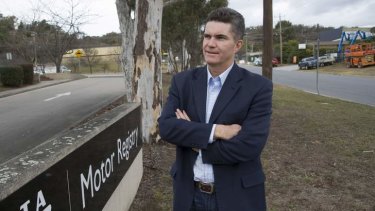 ''If I don't win Monaro pre-selection, or the next State election for Monaro I will be calling an end to my political career,'' he said on Wednesday.
Mr Whan said his previous terms were marked by record government investment in health, schools and roads.
''Realistically this is going to be a tough fight, (Member for Monaro) John Barilaro has had time to build a bit of profile in the community, he has been able to get out there and meet people.''
Mr Whan said Monaro was missing out on extra government funding under a National Party member. Kings Highway road funding had dropped significantly.
His announcement came soon after Premier Barry O'Farrell's resignation.
''Inevitably any corruption, any misleading that comes from any politician, reflects on all politicians, so I think that is quite sad,'' he said.
''But it does reinforce the need for strong codes of conduct and strong guidelines which Labor has put in place since the last election, and which all parties need to adopt.
''Regardless of who runs the Liberal Party, who leads the Liberal Party in NSW, it is the same party that fails to deliver to regional areas like Monaro.''
John Thistleton is a reporter for The Canberra Times.