Stiles' comic book dream becomes a graphic reality
He's been enamoured by the comic book as an art form since he was 13 years old, but it wasn't until his late 30s that Queanbeyan's Tim Stiles decided to really go out and publish his own stories.
"When I was younger, I tried submitting a few ideas to the big Marvel comics but didn't have any joy at the time and then the thought of being a creator was put on the backburner," Mr Stiles said.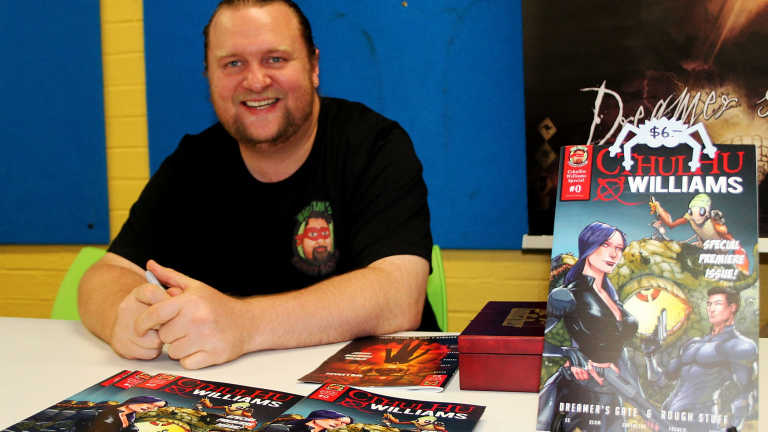 "But as I'm coming up to my 40th birthday, I'm like, 'I want to do something with my life', and from there a couple of small opportunities opened up in writing comics for other people so I then thought, 'why don't I just try and create my own little universe and my own little characters?'."
This thought, coupled with a childhood spent poring over copies of supernatural comics, manifested itself in a name, Cthulhu Williams, and subsequently led to the development of Mr Stiles mystical, action-adventure comic, Dreamer's Gate.
"Basically the entire thing came from the name," Mr Stiles said.
"I thought up the name Cthulhu Williams and from there it took a couple of years to figure out what the name belonged to, and who the name belonged to but once I had figured out my main character, his supporting cast wasn't as hard to come up with and the rest fell into place over a couple of years."
A follow up date to Dreamer's Gate is yet to be slated but Mr Stiles is currently working on the storyboard for the next chapter in Cthulhu Williams' journey, alongside his contribution to a number of comic book anthology books such as Killeroo: Gang Wars and Circus, produced by the respective talents of Melbourne graphic novelists Darren Close and Will McLaren.