'Super nests' of European wasps feared in Canberra this season
Authorities are warning that "super nests" of up to 10,000 European wasps each could emerge in Canberra this season, with a big jump in the number of nests reported to date.
During December and the first few weeks in January, 120 nests have been reported, a substantial increase from last year's 15 European wasp nests reported for the same period last year, pest and weed officer at CoreEnviro Solutions Jim Bariesheff said.
Mr Bariesheff was called to a home in Palmerston, Gungahlin, on Monday, where the homeowner noticed a nest inside the wall beside her front door.
"The majority of nests have been reported on residential land in wall cavities and in four cases the [European wasps] gnawed through the gyprock and entered homes", Mr Bariesheff said.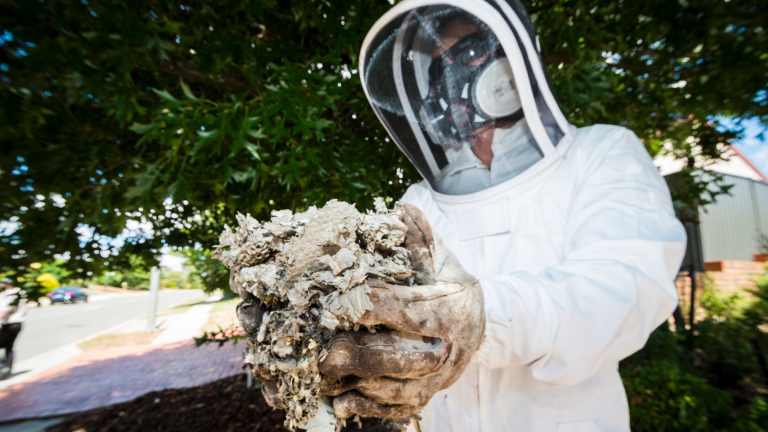 He suspected that current numbers per nest were about 2000, with numbers expected to double by the end of the month.
He also expected the appearance of "supernests", of to 10,000 per nest.
Mr Bariesheff believed the big increase in wasps was due to a milder, drier winter, which allowed European wasp queens to survive, and therefore enabled them to establish their nests much earlier than previous years.
He advised Canberrans to thoroughly inspect their houses and properties.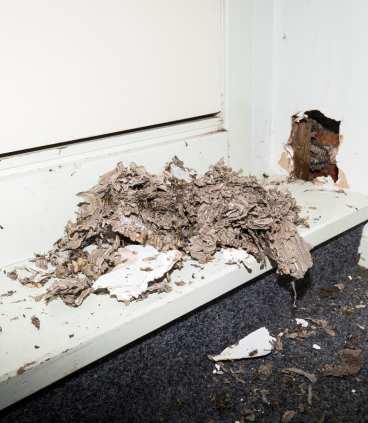 "The most common nesting sites are in wall cavities, a hole in the ground, roof voids and can also be found in conifer trees. Wasps can gain access through cracks, crevices and holes around widows and door frames. Residents will often see a steady stream of wasps leaving and returning to the area," Mr Bariesheff said.
Invasive species officer with the ACT government Jenny Conolly said she had been treating nests on a daily basis and had removed one on Monday morning from a public area in Watson.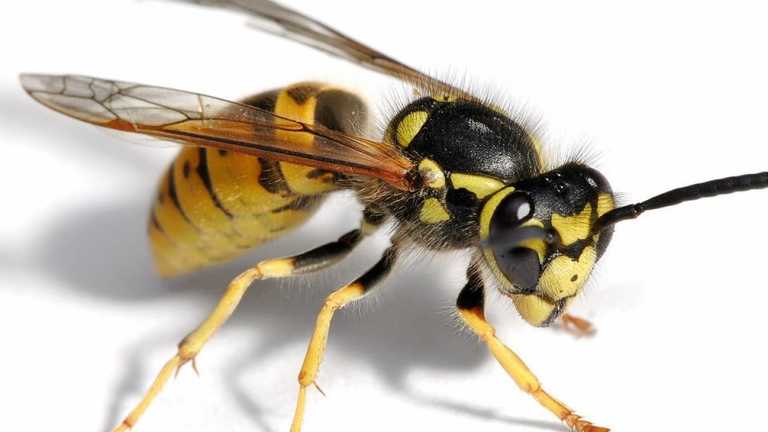 "Some of the nests can contain a lot of workers, which can be a threat to human health, so never try to treat the nest yourself," she said.
Although multiple stings can cause an allergic reaction and there is no limit to how many times these insects are able to sting you, they won't attack unless the nest is disturbed, or the colony is threatened.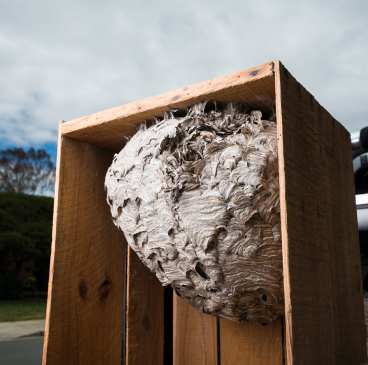 So far in January, 13 stinging incidents had been recorded.
"Most of the stinging incidents occurred when the residents either tried to treat the nest or when they got too close to the nest," she said.
The government advises people to stay clear of nests, report them to the eWasp hotline, on 6258 5551, and call a pest control company as soon as possible.