Wrestling policeman helped kids
Jack Dealy the famous Canberra policeman and wrestler (in pre-taser days he once subdued a deranged and dangerous axe-wielding man by tackling him with a wrestler's ''flying leg scissors'') has just died at 94. His funeral is today.
Some of the thousands of Canberrans who will remember him would have known him as the presiding presence at the ugly but important Police Citizens' Youth Club in Turner (opened in 1960), where, his friend Dave Wheeler feels sure, many boys who might otherwise have strayed into Canberra's gutters were kept on the straight and narrow by Dealy.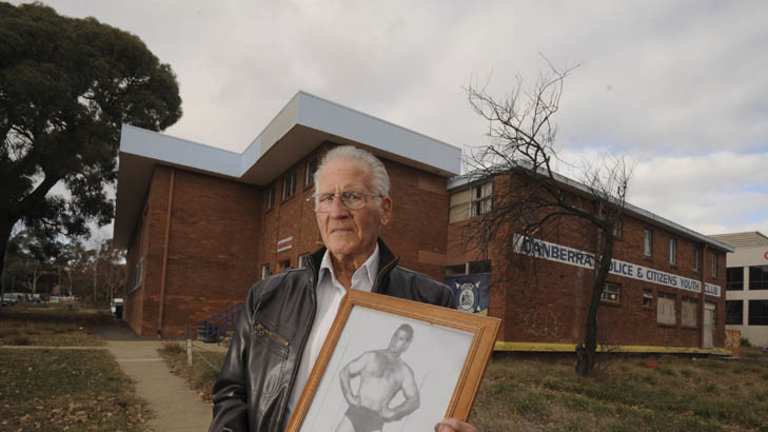 Wheeler knew Dealy very well and yesterday remembered how: ''Just six months ago he was applying [wrestling] locks and chokes to me when we were discussing Jack's wrestling career and wrestling tactics.''
Dealy was born in rural Victoria in 1917. He moved to Melbourne before World War II and joined the police force and by then, big and imposing, was an accomplished competition wrestler. He had an Olympic medallist among his trainers. His grappling skills came in useful for his police work in wartime Melbourne, where Australian and United States servicemen (the latter notoriously ''over paid, over-sexed and over here'') were always fighting with one another.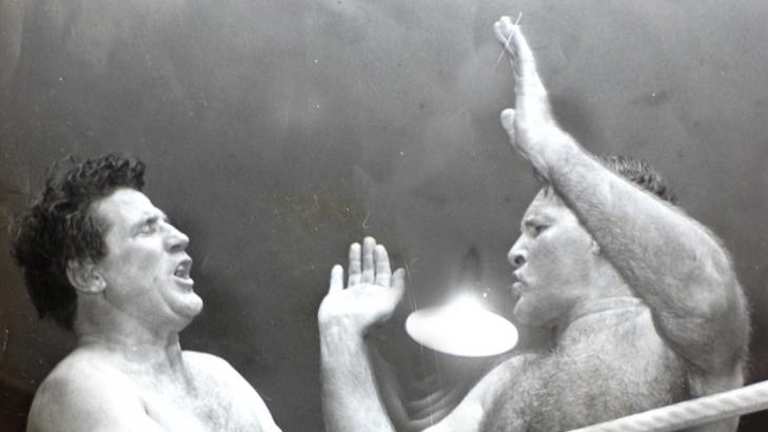 About this time Dealy, accomplished at real wrestling, got into the world of fake and theatrical wrestling of the kind we see now on TV's World Series Wrestling.
He ''fought'' (theatrically) household names of the time, such as ''Crusher'' Webb.
He left the police force at the end of the war and worked on Melbourne's wharves and had unseemly flirtations with Melbourne's grim and nasty underworld. Recognising the need to get out of this foetid swamp before it swallowed him up, in 1949 he moved to relatively naive and decent Canberra to resume a policing career. He married and he and Shirley went on to have three children.
Retired barrister John Christie is writing Dealy's biography and remembered Dealy with enthusiasm and reverence yesterday as ''a magnificent policeman'' who was ''fearsome but fearless'' and who was always the force's ''point man'' whenever a show of presence and authority was needed.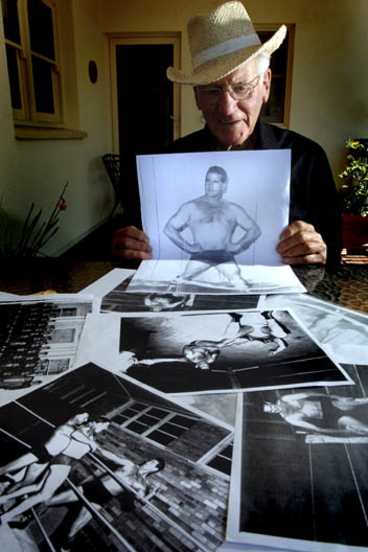 And Dealy did good works, Christie reports. ''He was humane'' and helped the poor people of Canberra.
He had a farm at Gunning (he owned some local quarries too) and brought food from the farm to needy souls at the Causeway and other places frequented by the underprivileged.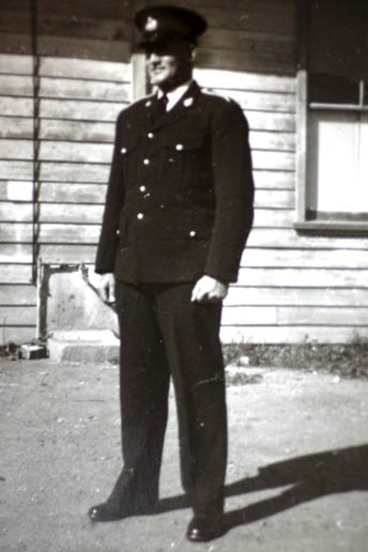 Dealy's policing adventures in Canberra included an episode that he, Dealy, related to Wheeler.
On one occasion in the 1960s, Dealy was patrolling with another officer, Wally Osborne, when they received an urgent wireless message that ''There's a man in a backyard at Ainslie. He's only wearing underpants. He's carrying an axe and threatening people. He's covered in blood.''
When they got there, Osborne marvelled to Dealy: ''How are we going to get him without being chopped in half?'' Neither officer was armed.
Now Dealy the wrestler was in training for some forthcoming theatrical bouts that were going to raise funds for the soon-to-be-opened PCYC in Turner. He'd been practicing some spectacular moves. One of them was the flying leg scissors by which a wrestler took a flying feet-first leap at an opponent and grasped the opponent's head crushingly between his (the leaper's) legs.
Dealy told his partner he needed about about eight square feet of room around the axeman to be able to execute this move and that he, Osborne, was to distract the axeman. Dealy called out ''Do your stuff Wally!'' and Wally did and the wrestler then did his highly-trained stuff and caught and flattened the distracted axeman with a piece of perfect scissoring. Dealy reminisced to Wheeler that the axeman, subdued by this, was easily taken to Royal Canberra, and that both policemen were very pleased with their day's work because they'd saved the poor soul from further hurting himself and hurting others.
Dealy's direct involvement with the PCYC in Turner got off to an inauspicious start. He was ''punished'' by being put in charge of it. Early in the 1960s there was an angry meeting of the police union and Police Commissioner Len Powley. At the meeting, Dealy seems to have been the bolshie leader of a successful vote of no confidence in one of the commissioner's brainwaves.
The commissioner seethed at him: ''You're nothing but [here he used words that can't be printed in a family column]! If I could send you to Siberia I would. But since I can't, I'm going to send you to the [PCYC]!''
Quite why this was thought to be a Siberian assignment for a police officer isn't clear, but Dealy seems to have thrived there and to have done a power of good.
Wheeler was one of the boys who knew Dealy in his, Dealy's, years in ''Siberia'', when Dealy was ''a big and powerful bloke''.
Then, years later, he resumed a friendship with Dealy. Yesterday, remembering him with fondness, Wheeler said: ''He was a walking piece of history and one of the things I liked about him was that you knew that everything he told you was absolutely true.''