ACT domestic violence workers trained to better respond to technological abuse
Frontline domestic violence workers in the ACT will be trained to protect women whose violent ex-partners have used technology to stalk, intimidate and harass them.
The ACT government will hand $75,000 to the Women's Services Network for a three-day course in November to help staff prevent technological abuse, Women's Minister Yvette Berry announced on Saturday.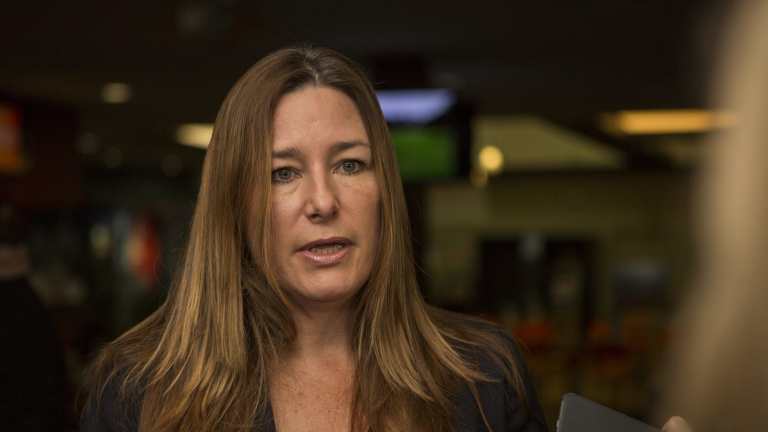 More than 100 workers who take part in the training will also learn how to collect technological information that could be used as evidence against perpetrators in court.
It comes after Canberra's crisis and refuge workers highlighted a desperate need for extra awareness, resources and training for victims and frontline support staff on technological abuse earlier this year.
ACT Domestic Violence Prevention Council chairwoman Marcia Williams welcomed the funds for training and said it was "good news" for the ACT.
Ms Williams said the organisation's extraordinary meeting in April heard "very clearly" from the sector about the need for workers to be better informed and equipped to respond to perpetrators who used technology to track and abuse women.
Participants in the November program will be offered continuing access to an online forum where they can share experiences and keep up-to-date with technological advances.
Ms Berry said the course would provide resources about critical technology safety and data privacy problems that would benefit women and girls at risk of gender-based violence.
"It's important workers dealing with domestic violence victims understand how technology can be used to facilitate harm.
"It's even more important to understand how it can be used to capture evidence against the perpetrators of abuse for police and courts."
Domestic Violence Crisis Service ACT executive director Mirjana Wilson has previously spoken of an increasing number of women whose abusive partners had tracked their movements using GPS apps or devices installed on the victim's mobile phones or inside their cars – often without their knowledge.
They had also used Facebook posts, synced smartphone and social media accounts and computer spyware programs to secretly glean information of their partner's whereabouts.
Some of them had also harnessed readily available computer programs and apps designed to nab cheating spouses, or those used by parents to monitor teenage children.
Ms Berry's announcement followed a Council of Women's Safety Ministers' meeting in Sydney on Friday, where technological abuse and online safety was a key discussion area.
Megan Gorrey is a reporter at the Sydney Morning Herald. She was previously a reporter at The Canberra Times.