Further to 'Charles on right track' (Letters, April 5) and in response to Mike Hutchinson ('Royal overreach', April 10), I suggest scrutinising the recently published private correspondence of HRH Prince Charles.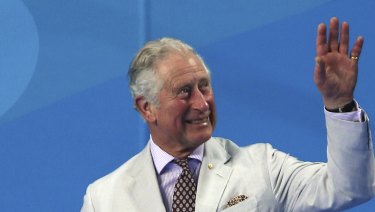 Mike's observation "Like many people, Charles Windsor has ideas", fails to recognise that this "British upper class activist eccentric" listens to thousands of people – the nurses, farmers, teachers and charity volunteers as well as the planet's politicians and dignitaries. HRH's correspondence suggests that his "nutty ideas" are not "his own exalted views", but simply the voice of the common people – their fears, their despair and their hopes.
An open mind to trade protectionism might result from listening to millions of unemployed people in the UK and sharing their repugnance for the disaster of Thatcherism.
Windsor's "nutty" homeopathy investigates an alternative to the over-prescription of antibiotics in animals and humans. As Britain's chief medical officer, Sally Davies observed, "He's an organic farmer who has cared all his life for animal welfare and he hardly uses antibiotics".
Ronald Elliott, Sandringham, Vic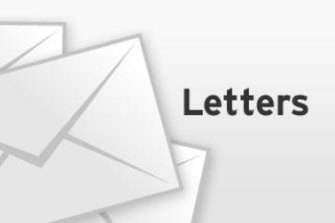 Father loved Canberra
In reading the Australian Electoral Commission's website recently, I am most honoured to see that my father's name, Lewis Nott, has been mentioned in searching for the name for the third electorate in the ACT.
Were the name Nott to be selected by the commission, it would be the happy conclusion to his quarter of a century of devotion to Canberra, and the people of Canberra.
Since his arrival in Canberra as a federal member of Parliament for Herbert, north Queensland, in 1925 he loved Canberra, a very small town then.
When he was narrowly beaten at the election in 1928, he and the family decided to stay in Canberra.
From then, until he died in 1951, he worked ceaselessly for the people of Canberra in many ways, as a doctor and as an ex-serviceman.
He was a founder of the Canberra Rep, but most of all it was to get Canberrans the vote. His many years of dedication reached fruition in 1949, when Canberrans got the vote.
My father was elected, as an independent, to be the first federal politician to represent Canberra.
David Nott, Ainslie
Silence on Israel
As a Muslim, I am appalled by the opening of the US embassy in Jerusalem. Israeli forces have killed 52 Palestinians and wounded 2400 protesters.
Unfortunately, the so-called civilised world is keeping its eyes closed. There is no mourning, no cries, no sadness, and not even a moment of silence. The protesters were trying to raise their voices against unfair and unjust occupation of their homelands.
Our Foreign Minister is also silent as no one wants to upset their relationship with the big brother. US President Donald Trump is helping Israel in suppressing the fundamental rights of Palestinians. He proclaims that he is trying to establish peace but he may not know that "Swords can win territories but not hearts, forces can bend heads but not minds". There can never be peace unless absolute justice is observed from all sides of the politics.
Usman Mahmood, Bowenfels, NSW
Mayo preselection
Georgina Downer has been preselected by the Liberal Party for Mayo in SA.
While we can't blame the daughter for the sins of the father, Alexander Downer, it must be remembered that her father was foreign minister when Australia was committed to the unnecessary and bloody war in Iraq in 2003; something I opposed as a then Liberal member.
Ms G. Downer has been a resident in Victoria for a few years and failed at a preselection in Goldstein which was won by the popular Tim Wilson and was recently voted off the Liberal administrative committee in Victoria in a factional takeover by the homophobic and religious right.
Adrian Jackson, Middle Park, Vic
Coughing up
The ACT government should stop listening to the conmen who want taxpayers' funds expended on a new stadium and a large convention centre.
The football clubs are commercial organisations. If they want a stadium they should build it with their own funds.
If there are not sufficient fans to pay for a new stadium, then a stadium should not be built.
A similar argument applies to a new large convention centre. If businessmen want it, businessmen should pay for it.
Also, large convention centres should be built only in large cities which have sufficient supporting facilities, eg hotels, to service them. Australia has several large cities which could support such centres, but Canberra is not in that league, and won't be for decades.
Very definitely, a large convention centre should not be built in a small city in the hope that this will help that city to grow!
Such a centre would be a white elephant. It is no wonder that business is not prepared to fund it.
Bob Salmond, Melba
Two bob each way?
Peter Martin ("Tax cuts lose magic touch", May 17, p22) joins several other Fairfax economic commentators with "voters would rather their cash tackled government debt".
This about-face from Labor doubling the government's tax relief apparently stems from last weekend's polls indicating such a preference.
And yet, when the chips are down the political poll rewards Labor with a hike because of its extra largesse?
On the other hand, PM Malcolm draws further ahead of Opposition Leader Bill. Then, in his NPC address, shadow treasurer Chris Bowen diatribed that virtually everything is wrong in Australia but that Labor has a plan to make everything right – bigger tax refunds, ask and we will fund.
Actually, confidence is being reported at an all-time high and the economy is doing OK.
So, what does this all mean for we "ordinary Australians"? Confused or enlightened? Or is it a classic case of 'two bob each way' – wanting the cake and eating it too?
Len Goodman, Belconnen
Banks neglecting public
I assist with banking at the U3A Office in Hughes and until Wednesday I deposited the money at the CBA branch at Southlands in Mawson. That branch is now closed and the local business group as well as many loyal customers have to find a replacement.
Given the profits that they make it is a scandal that the public are being neglected in this way.
Tony Hill, Chifley
In the money
The dollars pocketed by Sophie Mirabella for being defamed affirm the adage that libel is a godsend for the libelled.
M. F. Horton, Adelaide, SA
We have spoken so many times
Why reinvent the wheel totally?
Surely thousands of good practical ideas and heartfelt views about how to improve this city would have been submitted by interested and concerned Canberrans over even the past few years, using the plethora of public consultation avenues and forums made available, at times it seems, on an almost weekly basis ("After 23 reviews, Canberrans are again being asked how to improve the city", canberratimes.com.au May 15).
Not to mention the many suggestions highlighted in The Canberra Times' letters pages on a regular basis.
Given all this valuable voluntary input, why can't the ACT government invest in a team of skilled and reliable researchers to sift through the many submissions and other inputs, list and categorise all the suggestions made and offer that as a start for the gathering of new or updated views?
A categorised list might also benefit the many teams of planners and consultants working on the current multitude of development plans, urban renewal and territory plan changes – it certainly seems that no one across the various planning related authorities has an overarching reference list of suggestions and concerns regarding practical improvements required and the reasons offered for these.
Such a list could also inform ACT budget processes and priorities.
Canberrans do care and we have spoken – many, many times. We just want someone to listen and act in good faith, and not offer a rerun of Utopia.
Sue Dyer, Downer
We don't want an 'any city'
Here we go again. Part of Canberra "must have a facelift". Answer, must be surrounded by multi-storey buildings.
Our city is festooned with countless apartment blocks. Northbourne Avenue is to be lined with them. Yet we hear again and again about apartment blocks with shoddy building work and materials.
Malvina Reynolds said it all in 1962: "Little boxes on the hillsides. Little boxes made of ticky-tacky ... And they all look just the same."
London's Grenfell Tower apartment block burned in June 2017. Afterwards governments here and overseas said high-rise buildings would be tested for flammable cladding.
Since then nothing but silence. Are we really going to let our local pollies reduce Canberra to an "any city", consisting of nothing but flammable concrete canyons?
As for Canberra the Bush Capital, I think I shall never see an apartment block as lovely as a tree (apologies to Ogden Nash).
Rod Olsen, Flynn
Vibrancy needed in Civic Square
Thank you Tony Hassan for highlighting the need to regenerate the excitement of our Civic Square ("Civic square is not up to scratch", May 17, pp 22-23).
As a long-term resident, I always feel a thrill in entering the square with the "emblematic" Tom Bass ethos statue, North and South buildings and the anchoring Canberra Theatre. Let any development only enhance this space. When there were restaurants and cafes in and near the square, theatre goers and strollers used to gather in this area.
Since the dining and cafe axis has shifted to New Acton and Braddon, people no longer linger or enjoy. Perhaps the adjacent redevelopments will renew dining and cafe venues to create a greater vibrancy.
Miles Farwell, Stirling
Give Lobby to tent embassy
I am pleased to see that the ACT Greens are lobbying to have the Lobby Restaurant building made available for the use of the Aboriginal Tent Embassy.
The treatment of the occupants of the embassy by endless politicians from Billy McMahon on has been shameful.
All of the land of Australia – including of course the ACT – was stolen from Indigenous Australians.
Chris Swinbank, Kingston
An April Fool's Day joke? No
The Tent Embassy already has special status, as an eyesore. When I read of the ACT Greens' call for the tent embassy to be given special status, I had to check the date on the paper, to make sure it wasn't April Fool's Day. No, just Shane Rattenbury and Caroline Le Couter, reinforcing the Greens' looney left position.
A. C. Garnett, Deakin
PM's support for Israel
Two correspondents have lately lamented and puzzled at PM Turnbull's embrace of Israel's military sniper approach to managing Gazan protesters (Letters, May 17).
It's no great mystery: Turnbull's Sydney electorate of Wentworth has over 20 times the national average number of Jewish constituents; pipping even Michael Danby's Melbourne Ports in that respect.
Turnbull's form as an uncritical Zionist booster was also evident at the height of Israel's jarring "Operation Protective Edge" – the most recent "Gaza War" – in 2014. At that time, approximately 2200 Gazans were killed, more than 10,500 injured, and an estimated 1000 permanently disabled.
On the other side, 66 Israeli soldiers and five civilians lost their lives.
Pressed by the ABC's Chris Uhlman about proportionality on July 31, 2014, then minister Turnbull framed his response around the "existential threat" faced by Israel and was satisfied with Israel's conduct.
I don't have the ability to see into Mr Turnbull's heart, but his stance on Israel gives every appearance of being driven by the necessity to curry favour in his own patch.
It is greatly disturbing that over 3000 Gazans have been shot by military-grade bullets that can tear muscle entirely off a leg, lead to amputations, and necessitate the surgical removal of visceral organs.
Very controversially, Amnesty International has raised the question of whether there has been some calculation behind the welter of life-changing injuries inflicted.
Some support for Amnesty's concerns might come from an October 2013 article in the Journal of Strategic Studies. Authors Inbar and Shamir, from the Bar Ilan University in Tel Aviv, describe Israel's tactical approach to "protracted intractable conflict" as being to periodically "mow the grass" through attrition that is not intended to attain political goals but rather to "debilitate enemy capabilities".
Ross Kelly, Monash
South Africans kindred spirits
South Africans from different parties came together to march in a mass protest "in solidarity with the Palestinians" following the Israeli state's killing of 60 Palestinian protesters on the day of the opening of the US embassy in Jerusalem.
This is understandable. They know apartheid.
Rajend Naidu, Glenfield, NSW
Savings to continue?
Qantas has dropped the cost of flights from Perth to Broome to less than $200. Are they going to do this on the Canberra-Sydney service?
S. Pascoe, Hall
TO THE POINT
RIGHT ROYAL NONSENSE
Douglas Mackenzie (Letters, May 14) wrote that "Australia's head of state is the British Queen".
This is utter nonsense. The British Queen has absolutely no constitutional connection with Australia.
The Australian Queen is Queen of Australia by virtue of a title conferred on Her Majesty by the Australian Parliament in 1973.
Australia's head of state is the Governor-General, by virtue of a decision of the High Court of Australia more than 110 years ago.
David Smith, Mawson
LIVE EXPORTS SUFFERING
I thank the CT for the editorial, "Live sheep export decision a missed opportunity" (May 18, p 14).
This inhumane trade in livestock exports has now been continuing, despite protests, for over half a century.
I find it incredible that anybody can find acceptable the close confinement of animals beneath multiple layers of other animals defecating and urinating on them for weeks and even months on end while their fallen fellows are left to rot underfoot in the same metal pens.
Gary J. Wilson, Macgregor
WEDDING? WHAT WEDDING?
Am I allowed to say I don't give a toss about the wedding.
Brian Bell, Isabella Plains
CHOPPER BEATS A ROLLS
How about this for the grand finale. Prince William delivers Thomas Markle to the church in his rescue helicopter.
He is then wheeled down the aisle on a stretcher holding his daughter's hand.
B. Middleton, Fisher
Email: letters.editor@canberratimes.com.au. Send from the message field, not as an attached file. Fax: 6280 2282. Mail: Letters to the Editor, The Canberra Times, PO Box 7155, Canberra Mail Centre, ACT 2610.
Keep your letter to 250 words or less. References to Canberra Times reports should include date and page number. Letters may be edited. Provide phone number and full home address (suburb only published).