According to The Canberra Times (''Wig & Pen inks deal to move to ANU's Llewellyn Hall'', June 16, p3), the ANU School of Music has invited the Wig & Pen Tavern and Brewery on to its premises, giving up the Green Room and also the area earmarked as a student common room, the area that used to be the school's library.
The Head of School's pathetic attempt to put a positive spin on this extraordinary development simply highlights the dire straits of this once great school. Shame on the university for allowing such a thing. The ANU already has any number of pubs and licensed premises close by.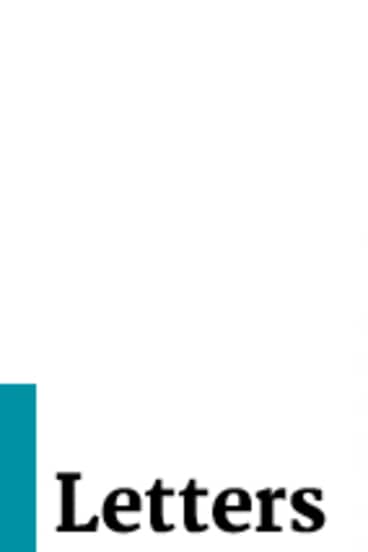 Some important questions now need to be answered: 1. The owner of the Wig & Pen has said that he would ''try'' to keep the noise level down when there are concerts in Llewellyn Hall, and also, presumably, in the Larry Sitsky Recital Room. When the noise levels become intrusive, what precisely does ''try'' mean?
2. Does it mean that, when patrons come out at interval for some quiet reflection and conversation, they will be greeted by the cheerful sound of pub music?
3. How does the presence of a pub affect the attendance of under-age youth and very young children at the School of Music every day of the week, including evenings and Saturdays? Is it really a desirable thing?
4. If this is being done to generate income, does the school benefit directly from collecting rent from the Wig & Pen, or does the money disappear into the gaping maw of the ANU?
5. Will the School of Music now be permeated with the smell of an active brewery?
6. The present toilet facilities would seem inadequate for pub use. And how will security of the school be affected?
It is totally inappropriate. Another onslaught by Ian Young against a helpless and targeted School of Music?
Carole Sladen, Pearce
Two faces of justice
Two Charters of Rights, two crimes, two prisoners, two problems, too hard.
That's the fate of Julian Knight, the proven Victorian Hoddle Street killer, and David Eastman, our not proven home-grown cop killer.
In Victoria, the state that loves to boast about its Charter of Rights, the politicians passed a special law to make sure that Knight leaves his cell only on his final breaths.
In Australia's capital, where the local Assembly likes to pat its collective humanity, there has been years of concerted resistance to opening the box labelled ''Wrongful conviction of a pest called David Eastman''. The box was opened, but only because a keeper of the key had a petulant moment. The contents have been examined. It has been two weeks since the examiner said, ''You got problems. You have to release him.''
If it's OK to keep someone in prison when a formal inquiry has found he should not be there, if it's OK to shilly-shally with legal manoeuvres to delay the inevitable, then our Charter of Rights is pointless. As always it's actions, not words, that matter.
Hugh Selby, Lyneham
Catchy but misguided
While catchy, I found the title to the article ''Corbell claims Libs' expert not straight down the line on cost'' (June 13, p1) misleading and disappointing reporting. The heading suggests it is claimed the report's author, R. J. Nairn, a known and respected engineer bound by a professional code of ethics, acted in a biased and unprofessional manner.
Minister Corbell and others may disagree with the assumptions and conclusions of Mr Nairn's report but presenting a different case does not necessarily constitute professional misconduct nor, to my reading, is this claimed in the minister's press release. Personally, I appreciated Mr Nairn's contribution to the public debate on the light rail and look forward to seeing the government's updated costs and business case.
Mike Evans, Hawker
Preserve the best
Other great cities do it, why can't Canberra? We could retain our culturally significant modern architecture, not devalue it, as well as have light rail as other cities have done. Berlin has an excellent public transport system including trams yet they have retained the housing estates of Weisse Stadt, Wohnstadt Carl Legien, and Siemensstadt.
Stuttgart also has trams and has retained the housing estate at Weissenhof. Vienna has trams and has retained the Werkbund housing and KMH housing, and Madrid has recently added light rail without removing the housing at El Viso.
The Northbourne housing precinct interpretive signage funded by the ACT Heritage Unit and ACT Housing and installed in 2007 was an appropriate start to promote the public's understanding of the precinct's importance to Canberra.
Being a 20th century planned city, with the forthcoming demolition of the pre-NCDC modernist housing precincts, the ABC flats and the Turner and Braddon housing, there is a profound obligation on the government to support the Northbourne housing precinct being placed on the ACT Heritage Register. It has been well established that it is the preeminent 20th century modernist housing precinct in Canberra, free of past historic styles, and of great importance to Australia's architectural and urban planning history.
Graeme Trickett, Forrest
Spot the real vandals
Daniel Iglesias (''Vandals target kangaroo cull site'', June 17, p3) implies that opponents of the current kangaroo slaughter are responsible for damage to locks and fences on one of the reserves where kangaroos are scheduled to be slaughtered. Just like the government's arguments for conducting the slaughter, this opinion is unsupported by facts or evidence. Most likely the damage is the result of the government's usual chronic neglect and mismanagement of the reserves.
The real vandalism here is the slaughter itself. As well as being hideously cruel, it is an extreme form of ecological vandalism.
Frankie Seymour, Queanbeyan, NSW
Unable to keep pace
Paul Pollard (Letters, June 17) makes borrowing to finance a rental property seem more wicked than arson. Corporations borrow (to build or buy factories or mines) and claim interest as a tax deduction. What's wicked is demonising ordinary people who do the same with a house.
In 1974, I went to a 99-year lease auction in the Albert Hall that was restricted to first home buyers. An Evatt block cost me $4500. A builder put a house on it for $19,500.
Today, that $24,000 house would cost $400,000. That's why young people are frozen out of the market. Their wages can't keep up with Canberra's growth.
Graham Macafee, Latham
If only warrior George had paid more mind to daddy
Peter Hartcher (''Put rationality first on Iraq'', Times2, June 17, p1), gives us a very thoughtful analysis of the necessary response to the present unfolding tragedy in Iraq. I agree with much of what he writes but I must disagree with his claim that Iraq under Saddam Hussein was not a threat to anyone and that therefore we should have avoided upsetting a stable situation.
I think the evidence shows that Saddam was clearly a threat to neighbours like Kuwait, and indeed had invaded that country. The result was the First Gulf War, with the aim of removing his forces from Kuwait.
But president George Bush snr refused to allow for the full-scale invasion of Iraq to topple him. When asked why Saddam was left in power, his reply was that while it would be relatively easy to invade Iraq yet no one could suggest a credible exit strategy. What a pity his son George W. Bush did not pay more attention to what his father said.
Robert Willson, Deakin
Peter Hartcher quite rightly notes that stability is vital in the Middle East. World powers should be demanding (diplomatically or otherwise) that Arab countries in the Gulf region come together and show that Shia and Sunni want peace. The Western world tolerated the Northern Irish question until, after a generation or so, even the Irish protagonists came to realise that world observers were treating the supposed religious basis for their otherwise criminal activities (e.g., murder) with the utter contempt that this basis deserved. The same strategies should be applied in the Gulf region.
Michael Doyle, Fraser
View from below decks
P. M. Button (Letters, June 17) wants to convince us lowly bludgers and non-thinkers (living downstairs) that the Abbott government has a mandate. Mr Button should know that a mandate can only be achieved in a democracy when the truth is endorsed by the majority. This government quickly demonstrated that it was voted into power on a series of calculated lies and therefore has lost credibility and certainly no mandate.
Surely those living upstairs in the ether can see that. Button, Kovacs and others defending such a position are starting from a very low base.
John Whitty, Hawker
Whose news?
Can one believe the priority of ABC TV? Three Israeli teenagers missing. A major news item, names mentioned, parents contacted, Prime Minister interviewed.
This occurrence is a daily activity in reverse, when Palestinians are murdered, young children taken into custody, women harassed, but not a single word on an ABC news service. Two teenage Palestinian soccer players returning home after training last week, were shot purposely, cold-bloodedly, one seven times in his legs.
The ABC chairman is James Spigelman, appointed by Julia Gillard. Does he have a say in prioritising news items?
Rhys Stanley, via Hall
Lifting the rage
The article ''Reliance on welfare drops as inequality rises, says institute'' (June 16, p6) caused me to rage even more about Joe Hockey's division of the population into lifters and leaners. He obviously has no idea how offensive that is to many of us who now receive some form of welfare. There must be huge numbers of people like me who have been both lifters and leaners in our lifetimes. I was able to study at university at a time when few people were able to afford to do so, because of a teaching scholarship which was repaid by teaching in a state school for three years (so no vast debt that will take decades to repay). That education meant I could work in my chosen profession for almost 40 years, paying taxes all that time, with no opportunities to rort the system.
The money I earned was spent well, mostly here in Canberra, making sure my son had a good education (he is now a taxpayer), feeding the family, paying for services such as power and water, building a house, so helping to provide employment for other workers. (No, Joe, no glasses of beer, no cigars or cigarettes.)
The capitalist system Abbott loves to praise meant that just after my retirement the GFC swept away much of my carefully saved superannuation. So, here I am, after 40 years of lifting, in receipt of a part age pension, one of those shameful leaners. But I am aware each pension day that I pour that money back into the community, keeping people employed in the supermarket, the petrol station, the local power and water authority (and still no beer and cigarettes.)
Members of the present government will not have to worry about any of this as they will have very comfortable government pensions. But, wait a minute, won't that make them leaners too?
Mary Virr, Kambah
Clarification required
Occupied versus disputed East Jerusalem merely a terminological clarification? Give us a break, Tone (''PM denies making Israel policy on the run'', June 16, p5).
In business contracts or diplomatic communications, small changes in wording can make a big difference in intent.
For international relations it can mean a major policy shift. If only a terminal clarification, why use the new term in the first place? Obviously the Israeli Prime Minister understands the difference. Our Rhodes scholar PM doesn't, or is being mendacious - take your pick.
Danny Kozak, Red Hill
Pantomime plays on
So, in spite of overwhelming evidence that it knowingly presided over a criminal enterprise that destroyed the lives of thousands of its unsuspecting customers, Commbank remains licensed to continue pursuing its activities as though nothing has happened (''Misconduct claims widen in CBA's planning scandal'', canberratimes.com.au, June 15).
Can anyone explain why police fraud squads aren't climbing all over this obscene pantomime?
John Richardson, Wallagoot, NSW
TO THE POINT
HEEDING IRAQ LESSONS
As Peter Hartcher points out (''Four lessons we need to heed in Iraq'', Times2, June 17, p1), ISIL is the result of the Coalition of the Willing's invasion of Iraq in 2003, just as al-Qaeda and Osama bin Laden were the result of the Soviet Union's invasion of Afghanistan in 1979. To quote an important law of physics and society: for every action there is an equal and opposite reaction.
Michael McCarthy, Deakin
TOUGH BUT FAIR BUDGET
To those who think that this modest budget is too tough and essentially unfair need to pause and reflect on what will happen if we carry on as usual. If Australia cannot address a bleedingly obvious path to financial hardship, we deserve to suffer the consequences and that means really tough corrective future action that will hit the poor much, much harder than anything they will experience in this budget. Party on comrades, party on.
H. Ronald, Jerrabomberra, NSW
PIRATES WIELD POWER
Attorney-General George Brandis (''Online piracy hits parents'', canberratimes.com.au , June 13) is to be commended re his plans to end internet piracy. He should recall though what happened when Senator Stephen Conroy tried to interfere with people's use of the internet. There was a massive backlash. Senator Conroy quietly withdrew his legislation.
George Brandis needs to remember, a lot of people use the internet and they all vote!
Ray Armstrong, Tweed Heads South, NSW
MORAL BANKRUPTCY
Barnaby Joyce says that he wants to vigorously prosecute activists who expose the treatment of animals by secretly filming animal cruelty. Note, he's not interested in the animal cruelty, let alone stopping it, only in stopping those exposing the cruelty.
This benighted government reveals more of its moral bankruptcy every time it opens its mouth.
David Jenkins, Casey
BRING DIPLOMATS HOME
The headline reads ''SAS on standby to rescue Australian diplomats in Baghdad'' (June 17, p1). Wouldn't it be a better strategy to withdraw Australia's diplomats from Baghdad before they need rescuing?
Don Sephton, Greenway
GENERIC TERM PLEASE
Please, Mark Boscawen (Letters, June 18) use the generic term ''web search engine''. The corporation associated with the specific internet search device referred to doesn't need, nor deserve, free publicity.
Col Shephard, Yamba, NSW
Email: letters.editor@canberratimes.com.au. Send from the message field, not as an attached file. Fax: 6280 2282.Mail: Letters to the Editor, The Canberra Times, PO Box 7155, Canberra Mail Centre, ACT 2610.
Keep your letter to 250 words or less. References to Canberra Times reports should include date and page number. Letters may be edited. Provide phone number and full home address (suburb only published).
Morning & Afternoon Newsletter
Delivered Mon–Fri.