Thank goodness it is over. After almost nine months of campaigning, the nation has decided. The final and most disturbing aspect of the nausea to which the electorate has been subjected was the diatribe delivered by Kevin Rudd in his attempt to concede defeat. Once again we were subjected to statements designed to produce adulation from the converted.
Not once did Rudd acknowledge that the electorate had spoken and that he had lost (in spades) ; not once did he congratulate Tony Abbott on his victory, as did all his predecessors as ALP prime ministers and his jibe at Bill Glasson was probably among the most cheap and ''below the belt'' yet witnessed in federal electoral history. It epitomised the type of bullying, self-centred, narcissistic person he is. The nation is well rid of such an egoist as our Prime Minister.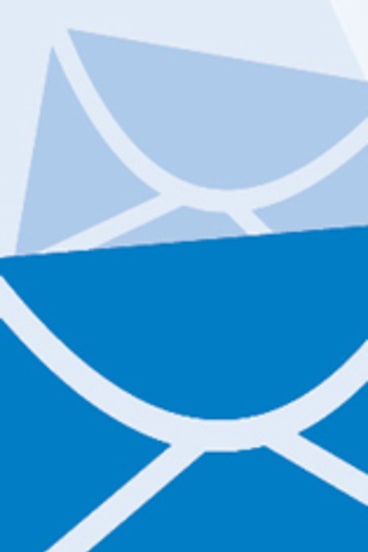 N.Bailey, Nicholls
Message, not a mandate
It will be too easy, and certainly not unheard-of, for the new prime minister and his party to misread the mood of the voters by claiming an overwhelming ''mandate'' for a raft of policies. Such a claim would be contrary to the mood of a great proportion of voters who have cast their votes with no joy or enthusiasm, but with feelings of disillusionment and dissatisfaction with both major parties and their leaders.
The result, it could be argued, reflects not so much an endorsement of Coalition policies, or even the leader, but something more reminiscent of the 1980 US election. While Ronald Reagan won that election, what actually happened was that US voters decided, in force, to vote for ''anyone but Carter''.
What we have just seen in Australia is not an election that Tony Abbott and the Coalition have won on the basis of a preferred policy agenda, but a strong message from voters that they were fed up with Labor's shenanigans and were looking for ''anyone but Labor''. As the only other party capable of forming a government, the Liberal Party provided the most obvious home for those votes.
Karina Morris, Weetangera
Senate still has job to do
On the ABC's election coverage on Saturday night, the Liberal Party's Arthur Sinodinos addressed the question of Tony Abbott not having a majority in the Senate. He intoned magisterially that the ALP, the Greens and other fragments should recognise that the Liberals now have a mandate to do things such as get rid of the carbon tax.
This is an outrageous attempt by a faceless Liberal Party backroom boss to defy the wishes of the Australian people. The party wants things done the Tony Abbott way now, and that applies to the Senate too.
At the beginning of 2010, when Kevin Rudd's government still had a mandate from 2007 but didn't control the Senate, Abbott loudly and firmly declared the following: ''The government has its policies but we have ours, and we will be pursuing them through the Senate.''
So there. If the Senate now thwarts Abbott and won't let him do what he wants, that's only what is supposed to happen according to him. The bosses of the Liberal Party have no right to interfere in this.
G.T.W.Agnew, Coopers Plains, Qld
Uncomfortable future
Tony Abbott's victory is a climate-change disaster for Australia and the world. As global temperatures rapidly rise his ''direct action'' climate change policy is useless and will not even achieve Australia's weak 5 per cent target. Abbott is an unreconstructed climate-change denier. Labor's emissions trading policy, while encompassing modest parameters, could have been geared to achieve higher targets at least cost.
Australia as a middle power with a committed leader and an emissions trading scheme could have been an influential player in a global agreement on emissions reductions. Now, as the window for the world to take effective action on climate change rapidly decreases, Australia under Abbott vacates the field.
So thanks to the media's almost total support for Abbott and to an unthinking electorate, younger and future generations of Australians face an unpleasant climate change future.
Rod Holesgrove, O'Connor
Look on the bright side: either way, the incoming prime minister is abolishing climate change.
Michael Barry, Torrens
''Unless we take action on climate change, future generations will be roasted, toasted, fried and grilled.'' Who said that? Christine Lagarde, head of the IMF, at this year's Davos summit. Take note, please take note, prime minister-elect, and think again. Please.
G. Jones, Torrens
Drop the bragging rights
I trust the new government will rethink the ''brag'' about this being ''our country and WE will decide who will be allowed to come here''.
It is sobering to remember that such an arrogant statement is only possible because our ''boat arrival'' ancestors did not believe they had to offer the same privileges to those who had already been living here for thousands of years.
Brian O'Neill, Fisher
It's left to the wimps
Since 2007 Labor has had three different ministries in which the prime minister lost the plot and substantial support in the electorate. Did anyone in the ministry step up to the prime ministers and tell them the facts of political reality?
No, like Bill Shorten they all thought, ''I really wanted someone else to make the decision; it was really difficult, I somehow wished the issue would fix itself up.'' One can only assume that all in the ministries were wimps.
How can any of these wimps expect to be a leader of the Labor Party that will rectify the major problems within the party?
Ed Dobson, Hughes
AJP defeats purpose
The Animal Justice Party's few preferences seem to have made the difference to elect a Liberal over a Greens candidate as the second ACT senator and possibly will make the difference between Senate constraint on a Coalition government or none. There is no greater injustice that could be done to an animal than to send its entire species extinct. Over a minor local issue AJP preferences appear to have handed power to a government that disregards the scientific consensus and will wind back the action we need on climate change to prevent many more extinctions, not to mention@ supporting live exports etc. Shame on you, AJP.
Peter Campbell, Cook
Party-time confusion
I consider myself a reasonably informed citizen, but at the polling booth on Saturday there was no way I was able to make a seriously informed Senate vote. Why? Well. ''Pirate Party'', ''Future Party''… Had you heard of any of them before? Or the countless others like them? I certainly hadn't. Is the pirate party for or against pirates? Is the future party for or against the future? God knows.
Well, at least that's what I imagine the Australian Christians Party would say, but since I only just found out it existed, I can't be sure. With the proliferation of small, virtually unknown parties, making an informed Senate vote below the line is almost impossible. An easy remedy would be to require all polling places to display a sign with a list of all the parties running for the Senate, accompanied by a short description of each, provided by the parties. Below-the-line voters could then at least make a minimally informed choice. This would make the slogan ''your vote is a valuable thing'' more than just a platitude.
Odette Gibbs,
Queanbeyan, NSW
Pendulum politics
There may be much wrong with the Senate, but Len Goodman (Letters, September 6) is wrong to suggest that Greens senators can block legislation. They cannot, not without the support of one of the major parties. If the major parties do not want the Greens to have any power, the solution is simple - they should work co-operatively and abandon adversarial pendulum politics, to everyone's benefit. If they will not do so, then they cannot complain when a party with just a handful of senators wields substantial influence. One positive role of the Senate is to dampen the swing of the pendulum every time there is a change of government.
Peter Marshall,
Captains Flat, NSW
Feeling less Green
Based on the election results, the biggest support loss has been suffered by the Greens, with some 28 per cent collapse in their overall vote.
Here in the ACT the Greens vote is down about 30 per cent and, in their homeland, Tasmania, the decline is a whopping 50 per cent.
With this evidence of voters' disillusionment with Greens policies, would the ACT government please stop wasting any more money on the proposed Gungahlin light rail madness.
Geoff Nickols, Griffith
Silly Mc and Mac tack
Once again on election day there was confusion with the surnames beginning 'Mc' and 'Mac' being mixed together in the electoral roll. This confusion and the resulting delay happens every election as the electoral official searches for the name to mark it off. This time two electoral officials (because the first one was having difficulties) searched for it, tying up more resources and delaying others still waiting to vote. They thought it stupid and problematic that the Mc and Mac surnames were mixed together. I have always found it so. It would be the rare person who could not inform the electoral official if their surname began with Mc or Mac. Besides, in a multicultural society not all Mac-beginning surnames have Irish or Scottish origins, making it silly to group them with Mc names.
And for people who compile lists of names for the electoral roll (and other organisations such as Medicare, Medibank, telephone books etc,) Macklin does NOT have a capital 'k', nor does every other surname that begins with Mac have a capital fourth letter. Please fix your programming.
Julie Macklin, Narrabundah
Labor mess
I voted ALP in the election not because of Kevin Rudd, but in spite of him. I could be called rusted-on ALP, but I thought long and hard about not voting ALP this time.
However, I just couldn't bring myself to opt for the other clowns who, I believe, haven't earned my vote. Come Monday the ALP federally needs to start the reform process by addressing the canker that is the NSW branch. It got the ALP federally into this mess and it's up to the rest of the branches to get us out of it.
Graeme Rankin, Holder
Other lodgings
He dodged the question at the last election, and now he is ducking again. But it is clear that Tony Abbott, as prime minister, will not reside at The Lodge. He will show his disdain for Canberra and take up residence on Sydney Harbour.
Alan Parkinson, Weetangera
Forget downsizing
Bill Bowron (Letters, September 2) makes some very good points about the needs of people who, as they age, want to ''downsize'' on living. But a more important point is, what about people who don't want to downsize but, for personal reasons, want to stay in the house they've lived in for ages? Why should the government be trying to get such people to downsize, as does Katy Gallagher (''Push for homes to suit people as they age'', August 28, p3) ? Surely the government shouldn't have a ''policy'' about such a thing.
R.S. Gilbert, Braddon
End duopoly
The real tragedy of this election is not Abbot's victory but the 21 per cent of voters who did not vote for Labor or the Coalition and yet are not fairly (proportionally) represented in the lower house.
It's time to end the duopoly's dictatorship and build a really democratic parliament.
John Rodriguez, Florey
Concern about values outweighs the view
I appreciate The Canberra Times' interest in the issues Uriarra residents are dealing with in relation to the solar farm which is proposed to be located directly across the road from the village. What I'm concerned about is that the articles water down the real concerns by focusing on the loss of view.
My biggest concern is the impact this will have on the value of my home and livelihood. My husband and I have worked hard to build a life in Uriarra and so far the sacrifices have been worth it. Should the solar farm go ahead it will be 115 metres from my front door, directly across the road. My house faces that whole area.
A key saying in real estate is ''your house is worth as much as someone is willing to pay for it''. Why would anyone seeking a rural outlook buy a house that overlooks an industrial site surrounded by high security fencing? This is what is keeping me awake at night.
This is the livelihood of the hard working people in our village and our opinions don't seem to matter to the decision-makers. Yes, there is a development application process, but there is also a real possibility that that the benefits of this solar farm will be deemed to outweigh the negative impacts to about 400 residents who are directly affected.
The ACT government had a large hand in rebuilding this village and four years later it is playing a large hand in destroying the livelihoods of the people it sold the village to.
Jess Agnew, Uriarra
There are many concerns regarding the Uriarra proposal, not least of those being destruction of the rural character that purchasers of property there were assured would remain intact.
My other concern is that given the commitment made by Simon Corbell in relation to the volume of solar panels in the ACT, it stands to reason that if he can approve a 40H solar plant 100 metres from front doors of a rural village, the precedent is then set. How can other Canberrans with the same predicament even hope to launch a successful protest.
A. Williamson, Uriarra
TO THE POINT
LOOK OUT BRER ABBOTT
So Brer Abbott has bought a house and acquired the PUP. Good luck with the house training, Tony!
Dick Parker, Page
Now let's see if prime minister Abbott is subjected to the same right-wing vilification and the same incessant torrent of online obscenities that former prime minister Julia Gillard was subjected to.
Patricia Saunders, Chapman
Prime minister-elect Abbott could have been a priest; God help us either way.
Linus Cole, Palmerston
The election winners: Rupert Murdoch and Indonesians with leaky boats for sale.
Thos Puckett, Ashgrove, Qld
How mean-spirited can you be? After accepting that the electorate had elected the Coalition as the new government, the next thing Mr Abbott commented was that the Labor Party had suffered its worst defeat in 100 years (or some such).
Grace in victory, grace in defeat. That's what we expect of our leaders. I cringe at the prospects of a ''new polity'' under Abbott's charge.
Anthony Ketley, Hawker
I'm shattered. Mother was wrong. Tony Abbott has proved that if you stamp your feet and whine for long enough, you do get that lollipop. Now what do I tell the children?
Lloyd Swanton, Wentworth Falls, NSW
GOOD ENOUGH TO EAT
I voted early and I voted hungry. An electoral role followed by a bacon and egg roll. Democracy is delicious.
John McRae, Kambah
IT'S ALL JUST A GAME
A beaming Kevin Rudd, after his concession speech, made me wonder how many of us who fail to perform satisfactorily at a job interview will emerge feeling on top of the world.
Is it any wonder why so many hold the view that politics is just a game?
Sam Nona, Burradoo, NSW
NO CHANGE OVER TIME
Further to Julian Fitzgerald's clarification on the transition to Federation (Letters, September 5), in his book The Federal Story: The Inner History of the Federal Cause, which was published posthumously in 1944, Alfred Deakin described Lyne, the leader of the opposition to NSW Premier Reid, as ''a crude, sleek, suspicious, backblocks politician to whom Reid owed many of his greatest successes''.
It seems that little has changed in politics.
M.J. Spencer, Dickson
Email: letters.editor@ canberratimes.com.au. Send from the message field, not as an attached file. Fax: 6280 2282.Mail: Letters to the Editor, The Canberra Times, PO Box 7155, Canberra Mail Centre, ACT 2610.
Keep your letter to 250 words or less. References to Canberra Times reports should include date and page number. Letters may be edited. Provide phone number and full home address (suburb only published).