Billionaire Graham Tuckwell receives ANU Alumni of the Year award for philanthropy
Drive, determination and a good heart make a Tuckwell scholar, says billionaire businessman and former Canberran Graham Tuckwell.
But the description of those ANU students who secure one of the scholarships funded by Mr Tuckwell and his wife, Louise, who land in Canberra on Thursday, aptly describes the philanthropist himself.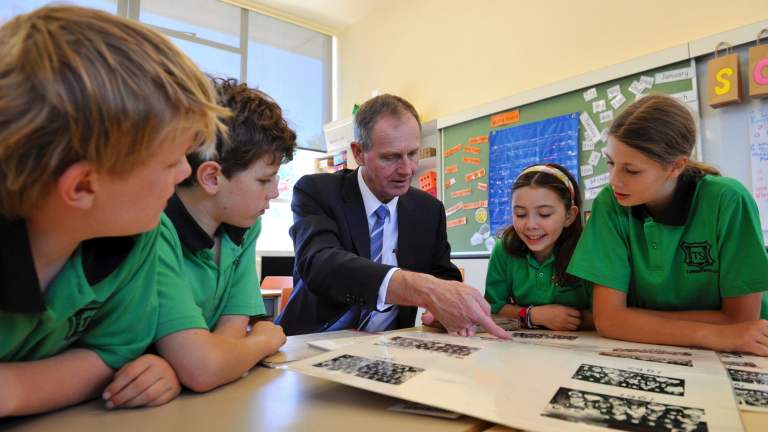 These qualities led to the former ANU student and international commodities trader being awarded the university's first Alumni of the Year award for philanthropy, after he set up the $50-million scholarship program two years ago.
While the award is "wonderful recognition", Mr Tuckwell - whose personal fortune is estimated at $775 million - hopes it will encourage more people to give back to higher education.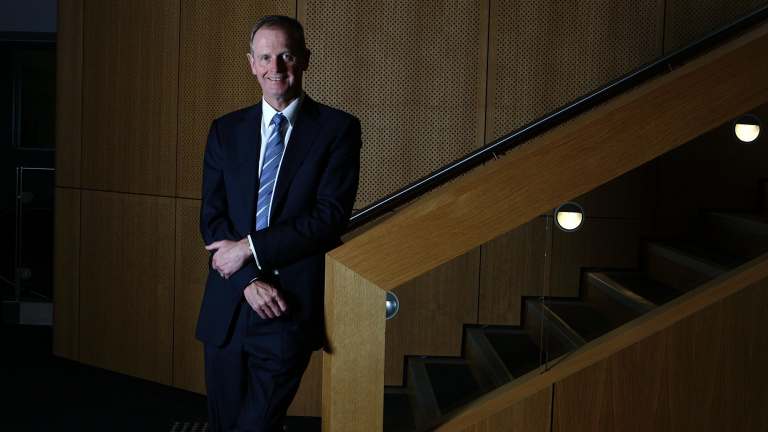 "One of the reasons I've been willing to go public on some of this stuff is to do just that - to encourage other people to think about what they can do and to see what lights up their imagination," he said.
"There's been a substantial change in people's attitudes [in Australia], not just philanthropy but also in making public the fact some of these things are being done which therefore engages lots of other people to do it.
"There seems to be a big push into higher education, no doubt about that. I think lots of people are recognising long-term prosperity depends on having an educated workforce, and ... on wealth-building, often driven by entrepreneurs and other people that have the tools and education to come up with new ideas."
The scholarship program funded through the Graham and Louise Tuckwell Foundation means up to 25 incoming ANU students will receive more than $100,000 for up to five years of study.
It was the largest donation in Australian tertiary education history at its inception.
It's also a lot of work for the Tuckwells, who run a meticulous eye over the selection process.
They regularly return to the capital from their UK home to help choose students and follow them on their higher education journeys.
Over the next few days the couple will meet both previous and new scholars and their families.
"It is a huge task," Mr Tuckwell said.
"By the time a person has come to interview, their application would have been read by somewhere between six and 12 people.
"We do work very, very hard at trying to think about each student, what's behind what they're saying, what's driving what they're saying; what's the real story behind the person."
A 10-member committee selected 20 Tuckwell scholars starting university studies this week, judged on their individual potential and aspirations as well as their potential to be a positive influence in society.
But it's the students themselves who really shape the program, Mr Tuckwell said.
"What we've got is this concept of a scholar's house where students get together and feed off each other, have discussions with each other. You've got this whole cross-university discussion going on," he said.
"We want it very much run by the students rather than imposing anything on them ... I think the dynamic between the different year levels will be fascinating to watch this year."
Emma Kelly is Canberra Times reporter.