Broken legs, broken dreams
Police shooting victim Jonathan Crowley was in a Sydney rehabilitation centre with two broken legs when he heard the news that his decade-long fight for compensation hit a dead end on Thursday.
The quadriplegic, who was shot in the neck by officers 11 years ago, was recuperating at the north shore care facility after snapping both femurs in a recent fall from his wheelchair when he was given a few days' notice his High Court application would be heard.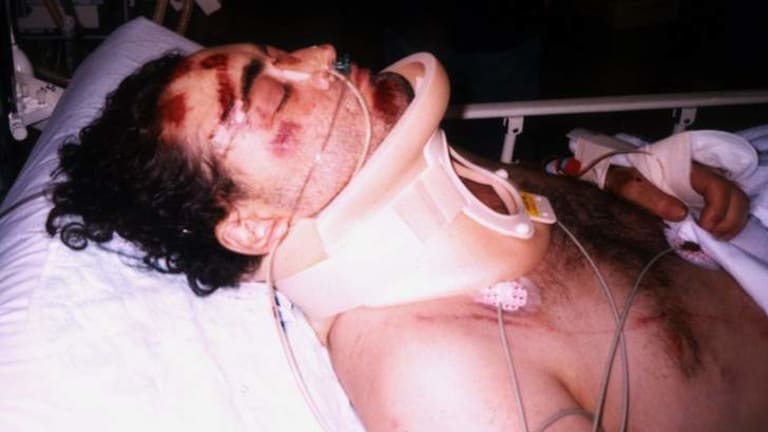 The timeframe meant he was unable to make the return journey to Canberra to hear Australia's highest court refuse him special leave to appeal a decision to deny him millions of dollars in damages. His father, Keith, said his son was devastated when told the news by grief-stricken family members on Thursday evening.
''We went to the courts expecting justice, but all we got was legal argument,'' Keith said.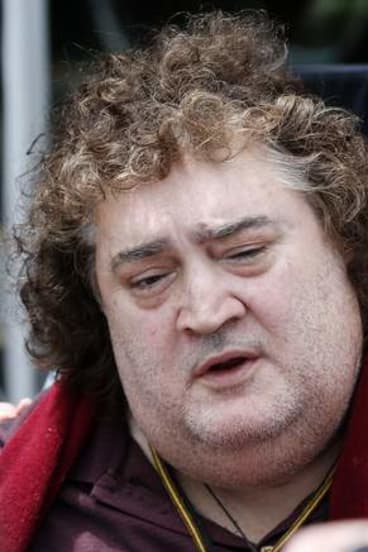 With legal avenues exhausted, Jonathan's only hope for compensation, a payment from the government, now rests with the federal and ACT attorneys-general.
But ACT Attorney-General Simon Corbell said his government did not believe there were grounds for compensation. The High Court decision was another in a series of blows for a man whose life has descended into darkness.
Jonathan was left bloodied, bruised and confined to a wheelchair after a series of small decisions made by various people led to tragedy in December 2001.
He spent 55 days in intensive care and emerged a quadriplegic with continuing health issues, requiring around-the-clock care and reliant on his ageing parents to oversee his treatment and expenses.
Jonathan, now 45, was suffering a psychotic episode when he left the family's Chapman home with a kendo stick and walked through the suburb chanting religious slogans.
He was confronted by two police officers and shot in the neck after capsicum spray failed to subdue him - all within 42 seconds of calling for back-up. The day before the shooting, an ACT Mental Health psychologist assessed Jonathan at his home and recommended he be treated at a hospital.
On December 11, police contacted the agency's crisis assessment and treatment team before the shooting with a description of Jonathan. But the team failed to link the description of Jonathan with the patient they had dealt with that morning.
Jonathan eventually sued the federal police, the officer who shot him and ACT Mental Health.
In May 2011, he was awarded $8 million damages after an ACT Supreme Court judge found duty of care had been breached by both ACT Mental Health and the Australian Federal Police.
But the ACT Court of Appeal struck out that decision last December, saying officers did not owe him a duty of care.
The Crowleys sought special leave to challenge that decision in the High Court but were refused as the court believed the case had an insufficient chance of success.
While Jonathan has been denied compensation, ironically, in 2009, a Canberra nurse employed to care for him won $600,000 in compensation after seriously injuring her back while transferring him to his wheelchair.
Jonathan's lawyer, Bernard Collaery, said Australia should expect more shootings.
''The number of mentally ill persons shot over the years in Australia by police is a national tragedy - for the victim and the police who have to wear their own trauma,'' Mr Collaery said. ''If you ask most people if a mentally ill person should be shot, they would say 'no' - but the legislature has failed to make clear that police should have no more immunity that a firefighter, ambulance officer or council worker.
''Police should have a positive duty when they have the opportunity, as they did in the Jonathan Crowley case, to plan a method of approach - particularly when someone is standing on a beach or in the middle of the road with no one under any immediate threat.''
Mr Collaery said the loss of compensation meant the ACT taxpayer would foot the bill for Jonathan's continuing care.
''This was also a loss to the territory as a payout by the Commonwealth would have compensated the ACT as Jonathan would've come off community support,'' he said.
Morning & Afternoon Newsletter
Delivered Mon–Fri.