Players' loud screaming does not seem to sap their energy.
With the Australian Tennis Open presently being played, and being an armchair fan of tennis, it wasn't long before I was reminded of the behaviour I hate most in tennis players: Shrieking or grunting when they hit the ball.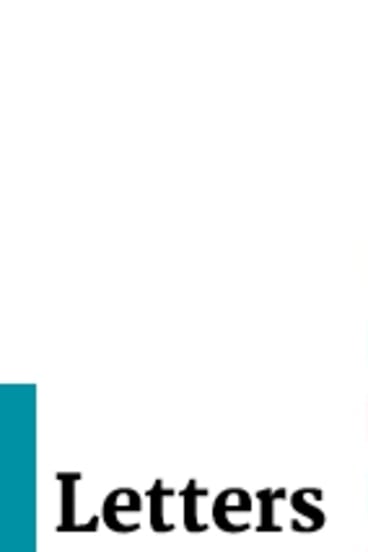 Maria Sharapova's ear-splitting yells have recently been recorded at 109 decibels – slightly less noisy than a chainsaw and about the same as a rock concert from close to the stage.
Michelle Larcher de Brito has also been recorded at 109 decibels.
Aryna Sabalenka's screams can't be far behind (remember her recent first-round match against Ashleigh Barty), but what they might lack in decibels they more than make up for in sheer penetration.
Victoria Azarenka is another very loud screamer.
I would have thought that all this loud yelling or screaming might sap the players' energy a little, but perhaps its effect on the opponent more than makes up for that.
Those of us who watch the tennis on TV can always turn the sound to "mute", but the spectators at the various arenas have no escape, and it must be quite unpleasant, especially for those seated closest to the courts.
I know this has been tried before and has failed, but surely something serious can be done to curb this unpleasant – and, I believe, unsporting – behaviour.
Douglas Mackenzie, Deakin
Simple solution best
Crispin Hull was spot-on ("Poor government stands in way of good governance", January 20, Forum p2), suggesting "a large part of the republic question can be resolved by legislation rather than referendum", requiring that the name put to the Queen be approved by a two-thirds majority of a joint sitting of both houses.
This would lift the appointment above the political level with less potential for controversy.
Presumably the powers of the head of state would remain as in the present Constitution.
Such a simple, minimalist, commonsense solution has been clouded by monarchists and well-meaning republicans tying the issue to other reforms they are adamant about, such as the powers of the Senate and statements on Aboriginal people.
But let's face it: no reform by legislation or referendum will happen if a significant minority can make it controversial.
Having settled the questions of the governor-general's appointment and powers, Crispin Hull's proposal clears the decks for a referendum – yes or no – when the Queen dies or at another appropriate time.
John Brummell, Duffy
A fix for STEM teaching
The Canberra Times editorial of January 27 reminded me of being in an engineering class many years ago when a young man who was undertaking a master's degree in education came in and asked us to complete a survey form.
I think we all noticed that as he collected the forms that he looked at the last page. When thanking us he said that obviously he could not tell us the outcome, except for one question; "What subject would you most like to start all over again from the very beginning". We had all answered mathematics and he said that was consistent with every class and not just in engineering subjects.
Some years later I heard a specialist mathematics educator telling of visiting a primary school 2nd class. He asked the class who likes arithmetic and not one responded so he asked why no one liked arithmetic and one boy said "Well the teacher doesn't like it". The educator was surprised by the answer and asked how the boy knew that.
He replied, "Well she never smiles when we are doing arithmetic and gets angry".
A poor introduction to mathematics accords with my own education and that of my children and grandchildren, indeed the editorial indicates it is getting worse.
To improve STEM outcomes I think the most effective things governments could do are: require all teaching degrees to be post graduate, and all primary school teachers to demonstrate an ability to teach English comprehension and arithmetic to a high standard.
John F. Simmons, Kambah
No altering reality
Notwithstanding the nice, fine words contained in governor Phillip's instruction (Letters, January 25) there was the deliberate attempt at the extermination of a people and a nation, wasn't there?
And, any academic worth his or her salt would tell you there was also almost always the mismatch between the niceties uttered on paper about bringing to justice the offenders against the natives and the actual practice.
Deane's denial cannot alter the historical reality captured by Jenna Price.
Professor David Day's "Claiming a Continent" could help Deane get a better grasp of that reality.
Rajend Naidu, Glenfield, NSW
Patriotism is bad
I was driving over to Fyshwick and accidentally listened to a commercial Sydney station (my cousin, who uses my car sometimes, doesn't have the same tastes as me).
A jock with an exaggerated working-class Strine accent was bemoaning the decline of patriotism.
Apparently 10,000 dinky-di Aussies went to the Gallipoli dawn service in 2015 (the Centenary) and only 164 have registered to go in 2018.
Who knows what radio commentators think, they say anything to get and keep their audience, but this is what I think.
In my opinion there is no good patriotism, all patriotism is bad. Second, the volunteers were not patriots, they were young blokes bored with the drag of work on the land and up for excitement.
If one or two had patriotic feelings they were for the Mother country not Australia.
Kenneth Griffiths, O'Connor
A subjective list
Peter Martin ("Cost of tax breaks soars on profits selling family homes", January 27, p10) reports the thinking of the Federal Treasury. It defines a tax expenditure as a tax the government could have made but didn't. Treasury would have us believe that because it did not impose a tax, then those who would have had to pay it, if it existed, are gaining a benefit. Treasury says its choice of what to include is inherently subjective. I wonder why its subjective list concentrates on potential taxes on individuals?
Here is another subjective list they could have used.
The tax expenditure from allowing interest charges as a business expenditure. Individuals cannot include the cost of interest as a personal tax deduction why should a business?
The tax expenditure from freeing transfers of money of GST. If we have money markets then why do we not charge GST with a Tobin Tax on money transfers within these markets?
I could go on, but the Federal Treasury report on tax expenditures is a political document, used by all political parties, and meant to soften us up for tax increases on individuals.
Kevin Cox, Ngunnawal
Day not so significant
I speak as the descendant of convicts — two Londoners, father and son, sentenced in 1834 to seven years in Van Diemen's Land for stealing a few boots and sheets.
Hopefully, in the not too distant future, Australia will mature sufficiently to realise a country's national day should commemorate an event of real significance in the country's development as a nation.
Surely, once America was closed as a dumping ground for Britain's convicts, the urgent need to empty the bulging convict hulks on the Thames and find another distant shore on which to dispose of England's "convict refuse" doesn't seem to fit the bill for a national day.
Shiploads of "convict riff-raff" accompanied by a company of British soldiers landing in Sydney Cove on January 26 to establish a NSW convict settlement hardly seems appropriate for a national day for the rest of Australia.
Perhaps it would be more suitable to recognise this is a minor historical event for NSW.
Phyllis Vespucci, Reservoir, Vic
Boost sense of belonging
I am amazed to read ongoing discussion about changing the date for Australia Day. How on earth can anyone guarantee that the new date would unite us better? Those who caused the suffering to the Indigenous people and those who suffered, have all passed away a long time ago.
We cannot fix the past but surely the present is under our own control.
Absolute justice, equality, and compassion is essential for uniting people, let's ensure that everyone's rights are safeguarded and respected, regardless of colour, creed, religion or race.
Let's help in spreading the sense of belongingness among all Australians, that would surely increase in us our love for Australia. Attia-Tull-Karim Mahmood,
South Bowenfels, NSW
Lobby group an option
Eric Hunter (Letters, January 23) chooses to interpret my letter of January 22 as suggesting that I am not in favour of Indigenous Australians having a voice in their own destiny — which is not what I said.
But I am against any proposal that throws more money in the direction of Indigenous representation. I am a veteran and look to the RSL to lobby on my behalf, but I don't ask government to pay for RSL membership.
If you want to influence political policies you pay your membership dues to the political party of your choice, and if our Indigenous citizens want a lobbying body then let them form one using individual membership fees.
If the Indigenous community is unwilling to act without government funding, then why should we believe that any advisory council will be other than part of the gravy train that so many activists rely on.
Roger Dace, Reid
Rotary key to forum
Congratulations on the publicity given to the National Youth Science Forum held in Canberra each January ("Young minds gather at 35th National Youth Forum', canberratimes.com.au, January 7).
However, for me there was great disappointment that Rotary International was not mentioned in any article.
Over 35 years ago my late husband (Bruce) and another Rotarian (Professor Rod Jory) worked extremely hard to establish the Science Forum in Canberra and gave enormous support over more than 25 years.
Every student attending NYSF has been selected and sponsored by Rotary clubs throughout Australia.
Without Rotary there would be no NYSF and the opportunities given to so many young people in discovering science would not have occurred.
Lois Sharp, Belconnen
Scammers push in
I write in response to David Brown's letter in regard to infringement notices (Letters, January 24) being sent by email. I, too, was horrified.
The reason being that since a very minor bingle was reported online as now requested by the AFP, scammers have got access to my email address.
Now I am regularly bombarded with demands to pay fines for various scam speeding incidents.
The scammers also use the AFP logo. I have reported this scam to the fraud department but it continues.
I was informed I would always receive a genuine infringement notice by post which I believe should continue.
Gail Mason, Canberra
Manipulating figures
How do we get statistics on average call times for Centrelink or anyone else?
In my experience, if you have 200 people ringing a call centre, the control monitor is likely to display that there are only 30 to 40 calls waiting.
Faulty feedback is often built into the product by the supplier, to make it look good to those who just don't look too hard.
Calls can be disconnected after specified time periods.
One call can be counted as an additional new call each time it is transferred.
Stress testing tools can generate thousands of empty calls to be prioritised and answered rapidly at given times.
A wise service management consultant knows it's naive and risky to design a contract with a performance obligation that is an "average".
Averages are too easily manipulated and that can do more harm than good.Erisa Linsky, ICT service management consultant, Fisher
NZ flights foul-up
Hopefully the next international airline operating out of Canberra will appreciate that New Zealand comprises two islands and will offer flights to both islands on alternating days of the week. Not everyone wants to travel to the North Island and the costs of flights from Canberra direct to NZ plus the NZ internal flights resulted in the costs to Christchurch or Queenstown exceeding flights via Sydney or Melbourne.
Edward Corbitt, Farrer
A Canberra industry
Wouldn't strong brown paper carrybags suit the environment better than plastic? Could our recycled cardboard and newspapers go towards producing brown paper?
If so, why not start a Canberra industry? We could be a national pace setter.
Barrie Smillie, Duffy
Email: letters.editor@canberratimes.com.au. Send from the message field, not as an attached file. Fax: 6280 2282. Mail: Letters to the Editor, The Canberra Times, PO Box 7155, Canberra Mail Centre, ACT 2610.
Keep your letter to 250 words or less. References to Canberra Times reports should include date and page number. Letters may be edited. Provide phone number and full home address (suburb only published).
Morning & Afternoon Newsletter
Delivered Mon–Fri.