It's good to see the ACT Greens getting back to their roots with Shane Rattenbury noting perverse environmental outcomes and ordering a review of Canberra's plastic bag ban policy (Plastic bag ban review, canberratimes.com.au, January 27).
The Greens claim to be big on the environment – it's part of their vision for Canberra.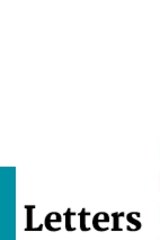 But when it comes to protecting the environment in our backyard, the Greens quickly become pragmatic in what they champion.
Perhaps being part of the ACT government demands political trade-offs, which require Greens MLAs to turn a blind eye to more damaging activities that threaten the local environment.
Decimating the kangaroo population and destroying the ecological balance will not help Rattenbury achieve improved overall environmental outcomes, as reported.
There is also the problem of rampant development that is quickly whittling away the remaining, precious, ACT temperate grassland, which apparently the government wishes to protect.
Having upset the ecological balance, the ACT government now has to resort to back burning, mowing and grazing the land with cattle. How does that help? Perhaps the minister should arrange for the Commissioner for Sustainability and the Environment to review the impact of more damaging government policies than plastic bag use.
Philip Machin, Wamboin, NSW
We're not robots
Matt Byrne's article on the future of ACT Labor ("The Labor Party hasn't kept up with the times, and Australians have moved on", January 31) is enlightening.
Online communities can supplement party activities, however an egalitarian party would ensure that everyone had an equal chance to participate. Not everyone has access to a smartphone. In any case, nothing beats face to face meetings for genuine debate, social connections, and familiarity with future candidates! According to the article, members should spread "the party's values" and have "conversations at the school gate" using Labor talking points. Is the only value of members to be "campaign robots" who mindlessly repeat Labor's key messages?
The ACT Secretary is very modern in his approach. However, the ongoing decline in membership of political parties is unlikely to be fixed through an online app.
Kim Fischer, Florey
Aussies? Jan? Spare me
The ABC has progressed with its dumbing down policies by now invariably referring to our sports people as "Aussies" (not even an occasional "Australian"). This week, however, it has gone further.
During the just concluded tennis, Seven bombarded us to distraction with promos advertising a series starting, according to the voiceover, on "Jan 29" (sic). January, clearly, has disappeared from Seven's vocabulary.
But, lo and behold, the ABC has decided to again ape the commercials; Aunty's latest promo flogs a series starting, we are told excitedly, on quote, "Feb five". What will we hear, I wonder, when we get to "Mar", "Apr" and "Jun" ; and I just can't wait for the abbreviated sounds of the second half of the year?
Eric Hunter, Cook
Citizenship imbroglio
While Batman's David Feeney has resigned from Parliament his dual citizenship case should still go to court along with all the others. While I am OK with these MPs being paid a salary for representing their constituents, I don't believe they should receive a parliamentary pension for their ineligible period in Canberra.
The current dual citizenship laws should be amended to say that no Australian is to be a dual citizen and if they become so they should have their Australian citizenship immediately cancelled.
Those that later want to become Australian again should have to pass the citizenship criteria and tests just like any other potential new Australian and renounce citizenship of the old country. Adrian Jackson, Middle Park, VIC
Adani mine opposition
I was pleased to read that the majority of Australians and of One Nation, National Party, Labor Party and Greens voters are opposed to Adani's proposed Carmichael coal mine, which the Great Barrier Reef, Australia and the world need like an extra hole in the head.
It is to be hoped that Bill Shorten finally decides that federal Labor will not give its formal support to the mine.
It was disappointing, though not surprising, that only 43.2per cent of Liberal voters oppose the mine, but was pleased to a degree that this was offset by the 34.7per cent who support it.
Douglas Mackenzie, Deakin
Questionable change
The Canberra Times Editorial "Law Change a Hard Pill to Swallow" (February 2) states that I have skirted the real issue on codeine when I wrote that making codeine-containing products only available with a prescription is unlikely to help those that may be misusing codeine.
Before it was turned off on February 1, there was a real time monitoring system called MedsASSIST operating in over 70 per cent of pharmacies, which could have easily been regulated by government to operate in 100 per cent of pharmacies.
Under this system people had to produce identification before the pharmacist supplied any low dose over the counter (OTC) codeine-containing product. The supply was recorded so that if the person went to a different pharmacy later that day, the next day or whenever, the new pharmacist could see all previous purchases.
Before it was turned off, there were over 11 million entries in MedsASSIST and the data clearly showed that 98 per cent of purchasers were using the products appropriately and safely to treat every day short term, acute pain such as migraine headache, period pain and toothache. As these people were using the products for two to three days maximum they were at no risk of becoming dependent on codeine. MedsASSIST also allowed the pharmacist to identify those people who might be misusing the products, and attempting to buy them too frequently. Once identified, the pharmacist could offer counselling and referral to a doctor or other health care professional.
Doctors' surgeries do not have a real time monitoring system for prescription codeine-containing products so there is no way of identifying and helping those people who may be "doctor shopping".
It therefore made no sense to me to change from a system where the small percentage of people who may be misusing the products could be identified and helped, to one where they could not. I thus stand by my statement that making codeine-containing products only available with a prescription is unlikely to help those that may be misusing codeine.
Professor Peter Carroll, President, NSW Branch of the Pharmaceutical Society of Australia
Why do we have planning rules?
So the height limit for the site of the former Medibank building and alongside the Woden bus interchange, under a draft variation to the Territory Plan, is 16 storeys. But the development application by the Zapari Group "noted the block abutted an area earmarked for a building height of 24 storeys". So the ACT government approved a development of 26 storeys. ("Zapari and Geocon's Grand Central Towers development approved for Woden centre", The Canberra Times, February 1).
Why do we bother to have planning rules in Canberra if they are so routinely ignored by developers, planners and the ACT government?
Bruce Wright, Latham
Panadeine ruling
The rescheduling of Panadeine to S4 (prescription only) is appalling. Some 100 people are supposed to have died from an accidental overdose or deliberate suicide, but several hundred thousand sensible users of Panadeine are put at risk by alternatives that are worse. Aspirin is a definite "no-no" due to stomach bleeding and ulceration but equally the alternative, Ibuprofen, being a member of the NSAIDs (non-steroidal anti-inflammatory drugs) also causes stomach ulceration and therefore one shouldn't take it late at night and go to bed and lie down.
In addition, it has been known for years that NSAIDs, including Ibuprofen and Naproxen, may increase the risk of heart attack and stroke and this gets worse with higher doses.
If you have stomach issues, such as hiatus hernia, GERD, which mean you can't go to bed on a full stomach, then you can't take Ibuprofen. If ever a drug should not have been released as Schedule 2 (over the counter) and also promoted for use in children, it is Ibuprofen.
In addition, in Canberra, the cost of Panadeine will now include an $80 fee to see my GP (for 5 repeats) and a miserly refund of $37.70 meaning each Panadeine box costs $7.50 before I pay for the scrip at the chemist.
There may have been an argument for controlling Panadeine Forte (30mg Codeine) but not Panadeine.
David Roberts, Belconnen
Intestinal fortitude
The collapse of Esque ("Esque developer owes more than $40m: Deloitte", February 1, p3) will hurt undeserving subcontractors and dozens of related people.
The maths seem clear enough. $40m owed on a 90-unit development is more than $440,000 per unit and so probably more than 100 per cent of the build cost – this is in an industry where the gross margin on the build component should be less than 10 per cent, and any shortfall normally less than that.
The clear implication is that Esque was probably insolvent for the duration of the project. Of course there is the practice of the planned non-payment of some contractors, so perhaps the idea was to grow this concept to the limit and get away with it?
We all wish "the market" was always fair and ethical, but it is not and never has been. When are our "useless" politicians going to demonstrate some intestinal fortitude and set up a structure that works. It is not hard to do and I understand there are jurisdictions where this has occurred.
Trevor McPherson, Aranda
Out of whack
With his claims that Canberra's lakes "look and smell like rubbish tips", I had to re-read Errol Good's letter three times before concluding it was not a joke (Letters, February 1). That is because his claims, I assume made from the balcony of a cafe, are so out of whack. In 28 years of frolicking around Lake G, I have never felt unsafe, encountered playing areas "in disrepair" or noticed issues that could not be expected from an urban waterway (occasionally there will be algal blooms in hotter months ... that's nature). The ACT has some of the cleanest waterways in the world, and the city's parks (including John Knight) are something to be proud of. We shouldn't be grumbling about patches of long grass, but instead celebrating them for protecting native parrots, moths and echidnas. And as for the "snake threat": if you dump an old folks' home on what used to be a grassland habitat, then it is to be expected there might be homeless reptiles seeking shelter.
Pat Crowley-Bacon, Carwoola NSW
Money in muck
Capital Recycling Solutions' (CRS) plan to divert Canberra's putrescible waste from the Mugga Lane tip to a recycling plant at Fyshwick and subsequently to transport the bulk of that waste to the Woodlawn dump in NSW (January 31, p12) raises many important issues.
There are obvious concerns, including transport congestion, health issues, proximity to residences, fire hazards, only some of which have been addressed in the government's scoping study released this week.
But other matters not discussed in that study are also pressing. For example, how does this waste handling proposal accord with the yet-to-be released feasibility study on waste management that the government promised to publish last year?
And what further involvement will the government have in this plan? Presumably CRS will be granted a monopoly to manage Canberra's waste and CRS will require taxpayers to pay for its monopoly services. There is no public information about these matters.
It seems the government has already decided to support CRS' plan: it has agreed to sell the lease of over a hectare of public land in Fyshwick to CRS for $10,000 for this purpose. It seems there is money in muck.
Paula Harris, Narrabundah
Truck movements
For the government to provide a monopoly over all Mugga waste as some sort of "one-stop solution" to Sydney company CRS (January 31, p12) is debatable for sure.
But to increase truck movements on Ipswich St, the only direct route from Canberra Avenue to the Monaro Highway, by 460 a day is poor government planning.
Not a good location for those 9000 future East Lake residents within 300m of a putrescible waste transfer facility.
Barbara Moore, Kingston
Mockery of process
I refer to Fergus Hunter's article "ASIO enters ABC offices to secure cabinet files as Kevin Rudd sues" (canberratimes.com.au, February 1).
The article refers to the inadvertent disclosures as having resulted from an "embarrassing mistake."
Accurate as this explanation may be, it diverts our attention from those discomforting lapses in the conduct of government business that have come to light as a result of some of these disclosures. One document reportedly revealed that an Australian security agency was unable to account for nearly 400 files in the five years to 2013. Surely it is in the interests of Australian citizens to know their security has been managed in such a fashion. The requirement that 20 years pass before such information is publicly available makes a mockery of the democratic process.
Peter Grabosky, Forrest
TO THE POINT
GST COMPENSATION SOLUTION
According to The Canberra Times editorial (February 1), "NSW beggars" don't deserve unrestricted access to ACT schools, because "the ACT doesn't receive any direct compensation from the NSW government" for this purpose.
You also state that "the cost is factored into the GST calculations for the ACT".
Instead, the cost could be factored into the GST calculations for NSW.
Then they could pay that amount as direct compensation to the ACT.
Problem solved.
Mike Dallwitz, Giralang
STURDY BROWN BAGS
Further to Barry Smillie (Letters, January 29) and D. Harding (Letters, February 1), from personal experience between the 1960s and 1980s American supermarkets provided customers exclusively with sturdy brown paper carry bags and probably still do.
Patricia Saunders, Chapman
TRUMP'S TRUE COLOURS
Step by awful step, Donald Trump reveals himself.
Now he'll maintain that torture centre Hitler would have been proud of – Guantanamo Bay.
Who will the new guests be?
Chinese? Russians? North Koreans? Iranians? Or (shudder!) letter writers?
Barrie Smillie, Duffy
SHAREHOLDER TAX HIKE
Malcolm Turnbull's proposed reduction of the company tax rate from 30 per cent to 25 per cent involves a tax increase for every shareholding Australian.
This will be the result of the consequent reduction of the benefit of imputation credits also reducing to 25 per cent.
Michael Adler, Gungahlin
Email: letters.editor@canberratimes.com.au. Send from the message field, not as an attached file. Fax: 6280 2282. Mail: Letters to the Editor, The Canberra Times, PO Box 7155, Canberra Mail Centre, ACT 2610.
Keep your letter to 250 words or less. References to Canberra Times reports should include date and page number. Letters may be edited. Provide phone number and full home address (suburb only published).