Canberra's National Zoo is preparing to welcome two young white rhino males from Hamilton Zoo in a transaction that has taken more than a year to organise.
National Zoo and Aquarium director Trent Russell said this day has been a long time coming and staff at the zoo are very excited to meet the new arrivals.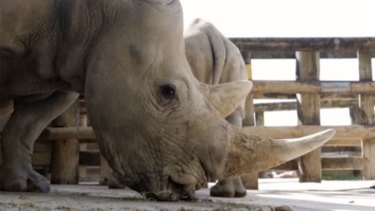 The five-year-old rhinos, named Kifaru and Ubuntu, will participate in a captive breeding program as their genetic diversity is not yet represented in Australia.
Hamilton Zoo primary rhino keeper Sarah Jones said "all of the rhino's here have different parentage and the reason we're moving these boys on is because we don't want them breeding with the group we have here."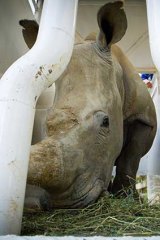 But unlike the four lions put down by Copenhagen Zoo earlier this week, along with the killing of Marius the giraffe, these two rhinos will be going to a happier home.
Mr Nathan said the likelihood of zoo animals being killed as they were in Copenhagen is extremely unlikely in Australia given the careful management and long-term planning of wildlife communities in Australia.
"For a region like ours in Australia and New Zealand, where importing and exporting animals is extremely expensive, we manage our animals to a much higher standard and ensure they've always got a home and things work out ahead of time.
Mr Russell said there was no set date on when the rhinos would arrive at the zoo although preparations have already been made to accommodate them in Canberra.
The two rhinos will be based in the new 10-hectare extension of the zoo that will open to the public later this year.
Kifaru and Ubuntu are currently being trained to feel comfortable inside the two 12 cubic metre crates they will venture to Australia in.
Hamilton Zoo curator Samantha Kudeweh said "we can't force them in there, they have to walk in there and be comfy."
Zookeepers have used lucerne – a special treat for the rhinos – to help them feel comfortable in their travel crates.
Mr Russell had no further updates on the transfer of two male cheetah cubs to the National Zoo, which has since been delayed.
Henry Belot is a reporter at The Canberra Times.