Photographer Scott Leggo spent four days hiking through Kosciuszko National Park and stumbled across a copse of snow gums early one morning. The resulting photograph, Twisted Beauty, has been one of his best sellers over the years from his online business, but until now he hasn't actually seen it hanging in a large print format.  Now, with the opening of his dedicated gallery space, he has. Scott Leggo Gallery is at is at 45 Jardine Street, Kingston and features his landscape photography, from Canberra locations to the coast and the snow. See: scottleggo.com.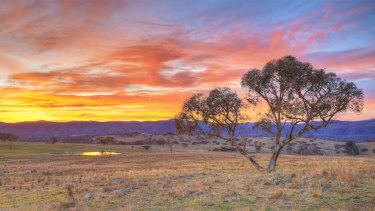 NAIDOC in the North
NAIDOC in the North will be a celebration of Aboriginal and Torres Strait Islander culture through art and craft workshops, songs, stories, dance and ceremony, featuring free  activities for the whole family. This year, the community is coming together to recognise Aboriginal and Torres Strait Islander women – mothers, elders, grandmothers, aunties, sisters, daughters, colleagues and friends – and the often unacknowledged contributions they make. Because of her, we can…! Features local performers Belle Whyte, Monica Moore Trio and Johnny Huckle among others. There's also an open photographic exhibition with entries from the public welcome. It's on at  Kingsford Smith School, Holt on Saturday, July 14, from 11am to 3pm. See: belconnenartscentre.com.au
Brian Trenchard-Smith: Ozploitation King
The king of Ozploitation arrives in Canberra this month as the National Film and Sound Archive's Arc Cinema hosts a retrospective of his work including popular films such as Turkey Shoot and The Man from Hong Kong. The filmmaker brought plenty of action, horror and gore to Australians in the 1970s and '80s and many of his films are featured in this compilation, selected by NFSA Film and TV curators in consultation with Trenchard-Smith. It begins on Friday,  July 13 with a  screening of Dead End Drive-In followed by a Q&A with Trenchard-Smith. Other featured films include Night of the Demons 2, Deathcheaters, The Love Epidemic, Stunt Rock, and a rarities marathon on July 21 serving up a selection of screen gems, some of which never made it to cinema. The season runs until July 26. Tickets $15/$13, season pass $70. Bookings: nfsa.gov.au.
Canberra's newest music ensemble
Under the patronage of Canberra soprano Louise Page, the Canberra Sinfonia will be launched as a joint venture with Wesley Music Centre, with their debut concert on Saturday,  July 21 at 3pm at Wesley Uniting Church, Forrest. This semi-professional musical ensemble, designed for and by emerging professional musicians in Canberra, is a chamber orchestra created by  Leonard Weiss, Alison Mountain, and Helena Popovic. It's intended to help emerging musicians bridge the gap between amateur and professional performance opportunities in Canberra. In this concert, Weiss will conduct Mozart's Symphony No. 29 in A major, K. 201 and Schubert's Symphony No. 5 in Bb major, D. 485.  Tickets: trybooking.com/WRJR. Website: canberrasinfonia.com.
Ron Cerabona is an arts reporter for The Canberra Times.