Handmade Canberra Market celebrates 10th birthday this weekend
To celebrate the 10th birthday this weekend of the Handmade Canberra Market, 10 designers were asked to create 10 exclusive and limited-edition products to mark the the milestone.
The beautiful birthday products will be for sale at the market on Exhibition Park in Canberra this Saturday and Sunday from 10am to 4pm.
The special designs include everything from bespoke tea to chocolate to a tote and garden ornament.
Each product been handmade with an Australian theme in mind, "picking up the Handmade blue and accenting it with Australian natives such as eucalyptus and wattle''.
Among the items are cute temporary tattoos by Missy Minzy featuring Canberra icons such as Parliament House, Telstra Tower, a hot-air balloon and bus shelter.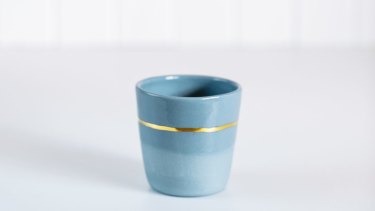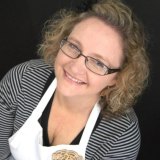 Little Noisy Miner was commissioned to create a line drawing of Telstra Tower, which also features on another birthday products, a handy tote bag for $10.
The 10th anniversary is a testament to the powerhouse owner of the market, Julie Nichols, who well remembers the first one, held at the Albert Hall on November 22, 2008 with 30 stalls and 2000 customers.
"It was freezing cold but still people came and it's just grown,'' she said.
The market later moved to the Yarralumla Woolshed, as well as the Kamberra Winery, National Convention Centre and, finally, Exhibition Park in Canberra.
"We now have 270 indoor stalls across three pavilions and 20,000 to 30,000 people will visit the market in a weekend,'' Julie said.
"I started it as a full-time job for me and we now have four part-time staff as well.''
The growth of the market has always been considered.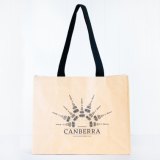 "We didn't want to grow too fast and see the whole thing fall apart,'' Julie said.
"We always took the next step carefully. I guess it feels like the time has gone quickly but it also feels like we've been doing it
forever.''
The markets will have 500 to 600 stallholders on a waiting list at any one time. Julie says her team works hard to get the mix of stalls right depending on the time of year and what else is on in Canberra.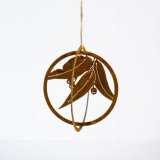 "We certainly try to share the love around,'' she said.
The Handmade empire also extended to a bricks-and-mortar store in Civic, now sadly closed, and a quarterly online magazine.
The birthday milestone is a chance to take stock of what has become a genuine Canberra attraction.
"It's just amazing,'' Julie said.
"It's not until someone asks you, 'How do you feel?' that you do take a step back and think, 'That's quite an achievement'.
"Not only to be still here after 10, but to still be relevant.
"And being in Canberra is gold. It's a big country town in a city. It's great place to do business and I'm not sure we would have had the same reaction in Sydney or Melbourne.''
Megan Doherty is a reporter for The Canberra Times