Libs back Gallagher's concerns over ACTEW chief's pay
Canberra Liberals Leader Jeremy Hanson will demand a briefing with ACTEW's management and the ACT Government following claims the water corporation misled the government and taxpayers over its managing director's salary.
Mr Hanson said like Chief Minister Katy Gallagher, he was concerned that Mark Sullivan's $855,000 pay packet had been understated by $234,000 in a 2011 letter from Actew to the Government.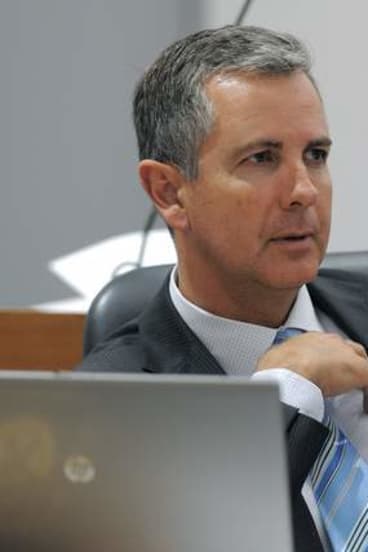 The letter from the water utility's chairman, John Mackay, to the government in September 2011 assured the company's two shareholders, the Chief Minister and Treasurer, that Mr Sullivan's pay packet was $621,000.
But the managing director was paid $855,000 that year, a figure the Chief Minister says is not appropriate to manage a government-owned water monopoly.
Mr Hanson said "I share Katy Gallagher's concern about what is occurring in relation to this issue" and he wanted more detail from Actew on how an incorrect figure came to be reported by the water corporation.
"We have started our own enquiries, including questions on notice last week," he said.
"I will be seeking a briefing from both the government and Actew on this matter.
"Someone has got something very badly wrong and does the fault lie with Actew, the government or both?"
Mr Sullivan is Australia's highest paid water executive by a margin of more than $200,000.
An investigation is also under way into how Treasury and Chief Minister's department bureaucrats failed to alert their political bosses to the under-reporting of the salary for more than four months after they became aware of the discrepancy.
Mr Mackay said he based his letter to the Chief Minister on the same flawed figures that made their way into the annual report and that he and his colleague acted promptly when the mistake came to light.
''It was an honest mistake, we weren't trying to hide anything, there was no conspiracy,'' the chairman said on Tuesday.
''The accounts people went and got a number, jammed it in a report and it was wrong. I am absolutely sure that from a company law sense, we did what we had to do."
Morning & Afternoon Newsletter
Delivered Mon–Fri.