Meegan Fitzharris to fill Katy Gallagher's ACT Legislative Assembly spot
Meegan Fitzharris will gauge public opinion on light rail and set her sights on a Labor victory in the 2016 election as she seeks to carve out her role as the newest member of the ACT Legislative Assembly.
Ms Fitzharris will represent the seat of Molonglo after she won the spot left by former chief minister Katy Gallagher on countback on Thursday.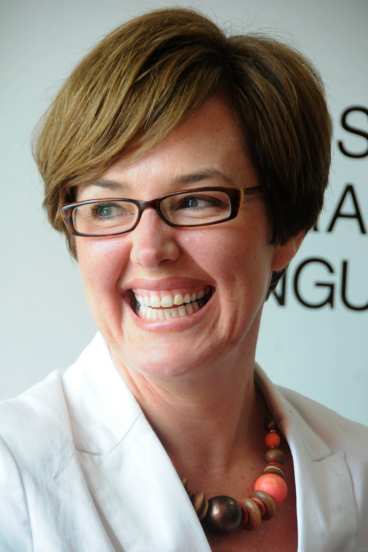 Chief Minister Andrew Barr confirmed early last month that his chief-of-staff Ms Fitzharris would nominate for the casual vacancy created by Ms Gallagher's departure for the Senate.
Ms Fitzharris said she looked forward to being the first MLA to represent the "new and thriving community" of Gungahlin.
But she ruled herself out of a ministry position when caucus meets to elect a new minister next week ahead of a cabinet reshuffle.
"Certainly I do have future ambition to be a minister one day but that's in the hands of caucus and the chief minister, but in the meantime I've got plenty to do," she said.
While she was determined to bide her time on the backbench as she learned the ropes, Mr Barr said she was "a worthy successor" to Ms Gallagher and would play a major role in the party's future.
"I'm certain of two things," he said.
"That it won't be long before Meegan is a minister in the government, and the sky's the limit in terms of her career and contribution to the assembly."
"She's been an outstanding adviser to the ACT Government, has an excellent policy brain and is well-connected in the community and will be a great contributor to our team."
Ms Fitzharris was born in New Zealand in 1972 and moved to Canberra in 2000.
The former Attorney-General's Department public servant and mother-of-three has lived in Gungahlin since 2007 and won 2626 primary votes on the Labor ticket at the 2012 ACT election.
She has served as a policy adviser, state and Commonwealth public servant, consultant and stay-at-home mum.
Her 2012 campaign included a support for a new cinema in Gungahlin and she said her medium-term goal was to help secure a win for Labor in the next election.
Ms Fitzharris voiced strong support for the Capital Metro light rail and said it would bring greater public transport options for those along the Civic to Gungahlin route.
"I'm looking forward to learning and talking to people in the community, both local residents and also local business owners, particularly in the town centre, about their view on it."
Mr Barr said Ms Fitzharris' new role was "a fantastic opportunity for this area to have its voice heard in the great debates this city will have in the years ahead ".
"As Gungahlin grows and the extra suburbs are developed here over time Gungahlin will eventually be an electorate wholly of itself."
Megan Gorrey is a reporter at the Sydney Morning Herald. She was previously a reporter at The Canberra Times.