Brad Watts' contribution to the liquor debate (''Licensing laws are working'', Times2, September 9, p4) is predictable. The ACT Australian Hotels Association has long held the view that the ACT Liquor Act only requires ''improvement'' in a manner that results in less competition for its members.
On his analysis, the problem all revolves around the need to hold individuals accountable and the fact that an adult might be able to purchase a cheap slab from an off-licence. Where is the evidence to establish that because I buy a cheap case of beer from an off-licence that I will ''pre-load'' and cause trouble for one of Mr Watts' members? This is simply another attempt by the AHA to distract the authorities from taking any action against on-licences where there can be, and is, a clear connection established between conduct and outcomes.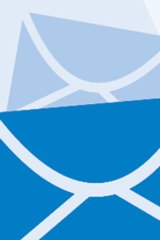 Of course Mr Watts supports police actions. The police are very effective, and obliging, in dutifully attending and cleaning up the drunks and fights that occur in and around the pubs and taverns in the entertainment precincts. But rarely, if ever, on the available evidence, will the police hold a pub or tavern licensee accountable for any contribution that they may have had in respect of the issue.
While it is not all about the number of licensees prosecuted, a regime that places no meaningful regulatory pressure on licensees because they know for a fact the disciplinary processes will not apply to them is of limited, if any, public value.
Tony Brown, former regulator, ACT Liquor Act, Fadden
If all Brad Watts claims is true, why do ACT hospitals have to employ most of their resources putting alcohol-damaged bodies back together? It should be mandatory for club executives to attend morgues and funerals, and console relatives of those whose deaths are directly alcohol-related.
Albert M. White, Queanbeyan, NSW
The people's will
ABC's Vote Compass (http://www.abc.net.au/news/2013-08-29/vote-compass-gay-marriage-euthanasia-abortion/4918494) has 1.2 million respondents, the majority of whom you would assume would be informed, engaged, responsible adults. In response to the statement ''terminally ill patients should be able to legally end their own lives with medical assistance'', only 15.5 per cent disagree. Even the largest demographic split against the question (those with right-wing ideology) doesn't exceed 23.6 per cent. Of the religious groups, the Protestants were least in favour, voting 18.66 per cent against.
This supports innumerable polls over many years which consistently show at least 75 per cent support for euthanasia. Why is this debate still going on and why are laws not being put in place to facilitate it? Australia is a democracy, isn't it?
Jevon Kinder, Murrumbateman, NSW
Some think, and some are told by their religious authorities to think, that it's immoral for people to choose death over awful suffering. Most Australians think otherwise. Now a second-string argument appears. Supposedly, we can have no legislation for euthanasia because sometimes medical professionals won't follow the rules about requesting death.
But the very studies claimed to identify some failure to follow the Dutch and of Belgian euthanasia rules also show that there were more, or no fewer, unasked-for medical killings then when there were no rules.
You can't argue on that evidence that law for euthanasia leads to more unasked death. So some correspondents refer only to the tiny number of breaches under euthanasia rules, while saying nothing about the breaches in the same jurisdictions when there were no rules.
Christopher Hood, Queanbeyan, NSW
Take fight to truckers
Your article ''Truck drivers 'arms race' frustrates NSW police'' (September 9, p7) does not come to a logical conclusion.
As a regular traveller between Canberra and Sydney, I witness the vast majority of trucks exceeding 100km/h and many over 110km/h. You don't need to be Einstein to work out that they are both breaking the law by speeding and that they have tampered with their speed limiter. The answer is simple: the police should make more of an effort to catch and book the offenders.
Steven Hurren, Macquarie
A few pests too many
It was with dismay that I read the ACT RSPCA chief Michael Linke defending himself over concreting some rabbit burrows (''RSPCA chief defends concrete in rabbit warrens'', September 10, p1). What craziness is this where the eradication of a few of the most destructive pests ever introduced rates as front page news? It is a pity that he did not concrete the whole lot. I am sure Simon Sheikh would be there for a media opportunity as Mr Linke tries to help him rabbit-proof the Senate … hang on, I may have missed something.
T.J Farquahar, Ainslie
Thin end of the wedge
Simon Corbell has dismissed residents' concerns about the proposed solar farm next to Uriarra Village, stating that ''no warranty is given what [development] can occur across the road, as long as it is consistent with the territory plan'' (''Corbell rejects solar farm complaints'', September 5, p3). The fact that the territory plan permits a ''major utility installation'' on land identified as a ''non-urban zone'' does not excuse the lack of commonsense by the ACT government in awarding a feed-in tariff for a solar farm within 50 metres of houses at Uriarra Village.
Of the tens of thousands of hectares of ''non-urban zone'' land within the Coree and Stromlo areas, the developers have chosen a site that has the greatest possible impact on the largest number of people. Canberrans should be concerned - the majority of Canberra's outer suburbs are across the road from these ''non-urban zones''. On Corbell's logic, there is no reason why a ''major utility installation'' should not be built within 50 metres of houses at Fraser, Higgins or Wright, to name a few.
Christina Barbary, Uriarra
Voters weren't party to any deal to hand Abbott mandate
I am becoming increasingly frustrated at the suggestion that a government has a ''mandate'' to implement all of its policies.
As I understand it, the new government is arguing it has a mandate from the Australian people to repeal, inter alia, the mining tax, and that non-government parties, especially the Labor opposition, should join with it and support the repeal.
This is a superficially clever but specious argument.
First, no government has a mandate to implement all its policies. Few voters would support 100 per cent of the policies of the party for which they vote. Voters must choose the party the more of whose policies they support, perhaps even, in terms that this government might understand, between baddies and not-so-baddies.
Second, the government cannot reasonably suggest it has a mandate to implement any policy unless it is elected with the power to implement it, which it was not.
Third, non-government parties are elected to propound the policies upon which they are elected.
The Labor opposition does not have any mandate to help the Coalition government to pass a measure that is anathema to the great majority of Labor voters.
Peter Benson, Greenway
The NSW Senate outcome revealed that only 0.17 per cent of voters (5525 souls) supported the No Carbon Tax Climate Sceptics Party. That being the case and given that voters had the chance to express their position on this issue, how can Tony Abbott claim to have a mandate to repeal the carbon tax?
Dan Buchler, Waramanga
Those of us who might have thought that some politicians were full of s--t, now have the ''suppository'' as prime minister. Given that he said he thought climate change was ''crap'', perhaps we shouldn't be surprised.
Matthew Higgins, Ainslie
In 2007, Kevin Rudd and the Labor Party were elected to government after campaigning strongly on climate change as the greatest moral challenge of our time. Yet the Coalition parties in opposition, and the Greens, voted against the Labor government's emissions trading scheme.
On what basis does the Abbott-led Coalition government expect the Labor Party, now in opposition, to take a different approach to Coalition legislation to which the Labor Party is opposed?
Ernst Willheim, Forrest
Swinging in the wind
Preferencing often boils down to choosing the ''least worst'' alternatives to your preferred candidate. So it is arguable whether a coalition of parties can claim a mandate to form government when they experienced a 1 per cent swing towards them in the first preference votes, and received only about 45 per cent of votes for the House of Representatives.
That 45 per cent was of the formal votes, so excludes informal votes, the people who didn't vote, and the people who were not registered to vote.
It is also arguable whether a party (or coalition) with a multitude of policies can claim a mandate for any single policy.
But perhaps it is enough to say that if you have to loudly proclaim a mandate, then you probably don't have one. Mandates come from referendums and plebiscites.
Peter Marshall, Captains Flat, NSW
Senate? Take a seat
I have been shocked to see that two new senators as of July 1 next year, from the Sports Party in Western Australia and the Motoring Enthusiasts Party in Victoria, will be single-issue neophytes winning seats out of nowhere with the support of significantly less than 1 per cent of the voters in their state.
Even Family First, which appears likely to win a Senate seat in South Australia, received less than 4 per cent of the total vote in that state.
These senators will sit alongside DLP senator John Madigan, who won his seat in 2010 with only 2.3 per cent of the vote, replacing Family First's Steve Fielding, who won in 2004 with a mere 1.88 per cent.
It is unacceptable that so many senators, who have real power to influence policy and block or amend legislation, are being elected based on an unaccountable and non-transparent lottery of backroom preference deals that simply do not reflect the will of the voters.
Immediate reform is needed to the electoral system for the Senate, including abolishing ticket voting in favour of above-the-line preferential voting. This is beyond a joke, and it needs to stop.
Joshua Smith, Gordon
Most of the suggestions I've seen about the recent micro-party debacle in the Senate results, centres around making it harder for small parties to register or for their candidates to be elected. This is a clear perversion of democracy.
Why not simply move to an optional preferential voting system for the Senate? Voters could number as many boxes as they want. Instead of ranking dozens of candidates - most of them unknown with dubious platforms - just vote for those you want as your representative. Stop when you run out of candidates you trust.
We would then be able to scrap ''above the line'' voting, and remove the influence of ''preference brokers'' and faceless men, and put voting power back into the hands of the voters.
Peter Mackay, Reid
Year of the three PMs
Last Saturday, Australia decisively elected a new government and a new prime minister. A commentator remarked that this would be known as the ''Year of the Three Prime Ministers''. My mind went back to the year 69AD in classical Roman history. The Romans went one better.
That year became known as the ''Year of the Four Emperors'', Galba, Otho, Vitellius and Vespasian.
But there is one significant difference. That year was marked by civil war and the successive emperors died violently until Vespasian restored order.
Australian democracy is alive and working well and our change of leaders is peaceful and dignified.
Robert Willson, Deakin
Media simplistic in its obesity link reporting
Sometimes a gentle reminder is in order that when scientists report a relationship or ''link'' between two variables, this does not infer that changing one variable will cause change in the other; the relationship may be simply coincidental. In the article ''Time to end our deadly diet'' (Times2, September 5, p1) we are advised of new, but unspecified, European research reporting that 76 per cent of all deaths and 77 per cent of our medical expenses are linked to diet-related chronic diseases, costing Australia $120 billion per year; and that links have been found between consumption of man-made chemicals and a widening range of disorders, including autism, ADHD, obesity, diabetes, reproductive disorders, Alzheimer's and Parkinson's.
However, critically thinking readers need more information about such ''links'' to make any sense of them. What potentially confounding variables were experimentally controlled or statistically adjusted for to support any assertion that the reported links were any more than coincidence?
Somewhat cynically, we could turn this dietary link on its head by pointing out that over recent decades there is a clear ''link'' between us living longer and increased consumption of food additives! No doubt taking account of potential confounding variables such as medical advances, reduction in smoking and saturated fat intake would have an impact on our interpretation of this link. And compare the $120 billion a year that our suggested ''deadly diet'' costs our health budget with the findings from a well-researched VicHealth report (''The health and economic factors of reducing disease risk factors'' 2009) which estimated savings from realistic modifications to lifestyle-related risk factors as $2.3 billion to $3.1 billion a year!
Reducing alcohol intake saved us most (dollars and distress), avoiding smoking was second, increasing physical activity third, followed by reducing obesity, and finally increasing fruit and vegetable intake. The independent impact of these risk factors should be heeded by reporters (and editors looking for a catchy heading) who are prone to lump all the blame for chronic disease these days under the banner of ''obesity''.
Dick Telford, Forrest
TO THE POINT
GRACIOUS GILLARD
Congratulations to former prime minister Julia Gillard for continuing to express great dignity, as has always been her characteristic, even when confronted in office with uncouth manners. For a brief interval we had a leader worthy of respect. May her example not be forgotten.
Jack Palmer, Watson
MYSTERY TOUR
Would somebody please tell Tony Abbott and Joe Hockey that most people probably wouldn't buy an airline ticket from a company that didn't know where it was going or how much the tickets would cost? Mind you, I could be proved wrong.
Mike Flanagan, Farrer
BEST UNDRESSED
I'm intrigued by the Australian Sports Party's likely Senate seat in WA. Will they agree to support Mr Abbott's legislation in return for a law requiring voters to wear budgie smugglers on election day? After all, they do have a mandate: 0.22 per cent of the WA vote.
Thos Puckett, Ashgrove, Qld
YOU SCRATCH MY BACK
I had always thought that Kevin's greatest asset was Tony Abbott. It turns out that Tony's greatest asset was Kevin Rudd.
Peter Cooper, Greenway
NOT A LOT TO BE SAID
Not so much unrepresentative swill as the ''Lazy Z Dude Ranch'' for Zed Seselja if he wins a Senate seat, after his studious avoidance of facing public forums before the election.
Peter Sesterka, Hawker
MAC THE STRIFE
Julie Macklin (Letters, September 9) has my sympathy, as I face the same problem almost daily. When the Irish monks way back about 700AD transcribed the Gaelic word ''mac'', meaning ''son'', they could not have imagined that it would become the English abomination ''mc'', which is meaningless, nor that it would be applied in an even more meaningless way in the context she described.
David Mackenzie, Chapman
SAVINGS PLUGGED IN
Looking forward to electricity bills coming down now, as promised.
Greg Simmons, Lyons
EMAIL SNAIL MAIL
I recently signed up to Centrelink's online letters facility under the impression I would get the letters more quickly. Well, I just received my first letter (a pointless ''welcome'' letter) only to find the letter was written on September 5 and I received it on September 9. That means four days for the delivery of an electronic letter. Isn't Centrelink great?
John Evans, Macgregor
Email: letters.editor@ canberratimes.com.au. Send from the message field, not as an attached file. Fax: 6280 2282.Mail: Letters to the Editor, The Canberra Times, PO Box 7155, Canberra Mail Centre, ACT 2610.
Keep your letter to 250 words or less. References to Canberra Times reports should include date and page number. Letters may be edited. Provide phone number and full home address (suburb only published).