Numbeo data finds Canberra the most affordable place to live in Australia
A Canberran's basket of groceries ranks among Australia's cheapest but territory residents pay more to eat out than their counterparts in Melbourne and Sydney, a new index has found.
The capital is also the most attractive Australian city in which to live, taking into account wages. A typical ACT wage buys 39 per cent more than a typical New York wage, making Canberra the world's 41st most affordable city of the 540 examined by price aggregation website Numbeo.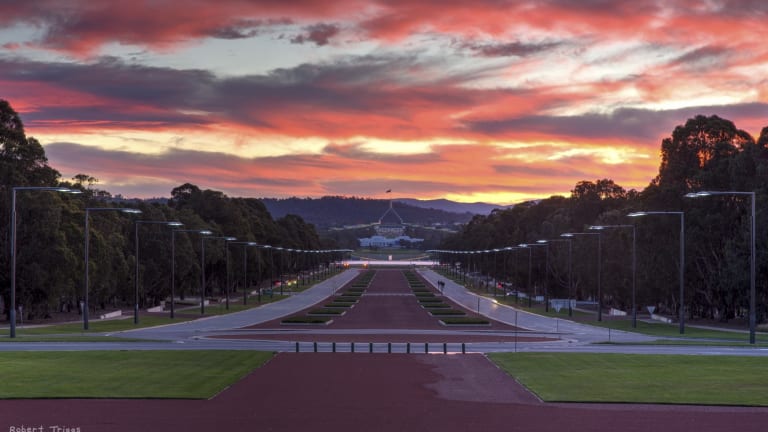 Melbourne is the world's 103rd most affordable city, Sydney the 141st most affordable, and Hobart Australia's least affordable and the world's 250th most affordable.
Canberra is Australia's second cheapest city for a trip to the supermarket, trailing only the Gold Coast and 118th in the world. Sydney was the nation's most expensive for groceries, ranking 52nd internationally.
Canberra was 118th again for Numbeo's restaurant price index, which measured prices of meals and drinks in restaurants and bars compared to New York City.
Canberrans paid about 20 per cent less to eat out than people in New York but trailed Melbourne, Sydney, Cairns and the Gold Coast.
Numbeo's data confirmed a Domain report that found Canberra was Australia's third most expensive city in which to rent, outstripping Melbourne and beaten only by Sydney and Darwin. Canberra came in 65th internationally.
Overall, Canberra ranked the world's 103rd most expensive city and Australia's third cheapest. The cost of living was about 20 per cent cheaper than New York City.
Sydney came in at number 32 and Melbourne is number 64. Hamilton in Bermuda has the world's most expensive cost of living, at 145 per cent of New York costs, compared to Sydney at 91 per cent and Melbourne at 85 per cent.
What we pay
Three-course meal for two people at a mid-range restaurant
Canberra: $75
Sydney: $80
Melbourne: $80
Monthly utilities:
Canberra: $185.47
Sydney: $174.15
Melbourne: $217.10
One month of private early childhood education:
Canberra: $1168
Sydney: $1978.04
Melbourne: $1343
Monthly rent for a one-bedroom apartment in the CBD:
Canberra: $1733.26
Sydney: $2618.80
Melbourne: $1746.45
Numbeo Cities Index
Cost of living
Australia's most expensive: Sydney
Australia's cheapest: Gold Coast
Rent
Australia's most expensive: Sydney
Australia's cheapest: Cairns
Groceries
Australia's most expensive: Sydney
Australia's cheapest: Gold Coast
Restaurants
Australia's most expensive: Darwin
Australia's cheapest: Gold Coast
Living standard
Australia's highest: Canberra
Australia's lowest: Hobart
Source: numbeo.com
Emily Baker is a reporter for the Sunday Canberra Times. She previously reported on education for The Canberra Times.