Peter Slipper loses another bid to have fraud charges dismissed
Former federal politician Peter Slipper has lost another bid to permanently put off charges he fraudulently used cab vouchers on a wine-tasting tour of Canberra.
The Liberal-turned independent, who served as speaker in 2011 and 2012, will now return back to the ACT's lower court to face three charges of dishonestly using about $1000 of Cabcharge vouchers.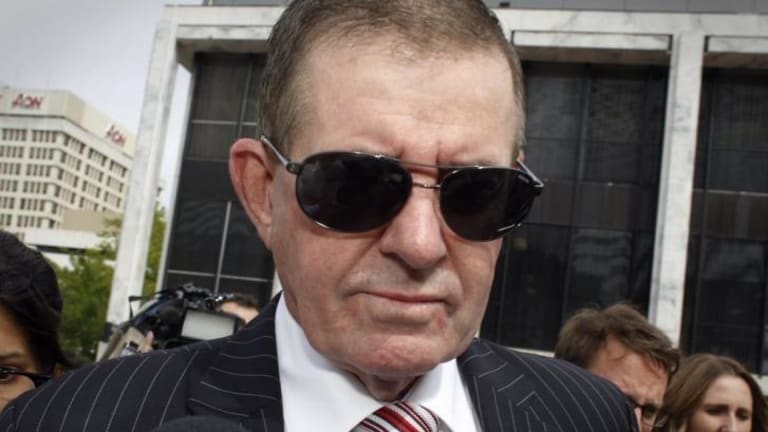 But Slipper, who was not in court on Friday, has previously flagged that his mental health problems may prompt a second bid to have the charges dropped.
The allegations against the former member for Fisher arose from a taxpayer-funded tour of Canberra region wineries in 2010. It is alleged that he dishonestly used Cabcharge vouchers during the trip at the expense of the Commonwealth.
Slipper has pleaded not guilty in ACT Magistrates Court to three offences.
He failed in a bid to have the charges permanently stayed in the ACT Magistrates Court, but took the case to the ACT Supreme Court seeking review of that decision.
His lawyers argued that the case would impinge on parliamentary privilege and was an abuse of process.
Slipper argued that parliamentary business was conducted during the 2010 trip meaning the Supreme Court would need to decide what constituted such business.
That, Slipper's lawyer argued, was not a matter for the courts to decide.
Barrister Kylie Weston-Scheuber said the appropriate forum for investigating the allegations was federal parliament rather than the courts.
But Justice John Burns rejected that argument on Friday, backing the decision of Chief Magistrate Lorraine Walker and dismissing Slipper's application.
He said Ms Walker was correct to find that parliamentary privilege was not engaged "by the material before her".
Justice Burns confirmed she was entitled to take evidence in the case, and defer any question of parliamentary privilege until she had heard such evidence.
Ms Walker was also correct, the judge found, to rule the circumstances before her at the time did not deprive Slipper of the opportunity of a fair trial, and were not an abuse of process.
If Slipper had managed to win the stay application, it would have effectively ended the case against him.
The matter is now expected to come back before the ACT Magistrates Court, where Slipper may mount a separate bid to have the charges dropped.
His lawyers have previously told the court Slipper has been in and out of mental treatment . In March, the court heard he had been in treatment since January.

Christopher Knaus is a reporter for The Canberra Times.
Morning & Afternoon Newsletter
Delivered Mon–Fri.