Social stigma works against educational gambling ads
Slogans such as ''gamble responsibly'' could make problem gamblers feel stigmatised and less likely to seek counselling, according to new research.
The ACT Gambling and Racing Commission will re-examine educational materials in response to research it commissioned from the ANU.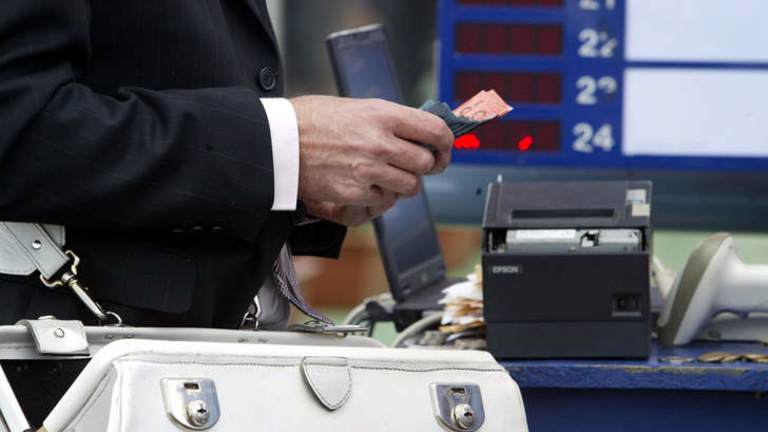 Commission chief executive Greg Jones said an earlier study had shown the social stigma related to problem gambling was greater than the stigma around problem drinking and illicit drug use.
''The level of stigma with problem gamblers is so strong you need to be extremely careful about how you target your educational programs,'' Mr Jones told an ACT Legislative Assembly committee hearing.
''As an example, around Australia at the moment most assistance programs or educational programs use the words 'gamble responsibly'. You've probably all seen it on TV and things like that.
''This research indicates that what that does is actually increase the pressure on the person that might not be gambling so responsibly, and actually may increase [the] stigma which actually makes it worse for them to approach counselling.''
Mr Jones said the research would be published in the next several weeks and considered when eduction and early intervention programs were designed.
The commission wanted to reduce stigma and encourage people who had trouble controlling their gambling to seek help.
''Only a very small number of people with a problem with their gambling actually seek counselling,'' he said.
''Through our current regimes we're only getting a relatively small number and we think it might only be something like 10 per cent.
''We think that's a real issue for ourselves.''
Mr Jones said a new longitudinal study, which would be jointly funded by the NSW government, would look at why problem gamblers sought help and how successful their treatment was.
Gambling and Racing Minister Joy Burch told the hearing that the government would press ahead with plans for a scheme to allow registered clubs to sell poker machine licences to each other.
Under the scheme, a certain number of licences would have to be forfeited each time a batch was sold.
This forfeitures would lead to a reduction in the overall number of poker machines in the ACT.
Ms Burch said clubs had been supportive of a trading scheme but were less impressed with suggestion of a new levy on poker machines.
''Certainly there was acceptance of the forfeiture. There was probably limited appetite for a levy,'' Ms Burch said.
The Gambling and Racing Commission's annual report shows that in 2012-13 there were 218 breaches of legislation detected during compliance audits of poker machine licensees.
The commission detected 335 minor breaches of approved rules and procedures at Casino Canberra.
Mr Jones said the commission's preference was to work with licensees to correct breaches of the rules.
But disciplinary action could be taken in the case of serious or repeat offences.