Lorana Bartels ("Curing our prison addiction", Times2, April 25, p1) suggests that instead of incarcerating offenders, at an estimated annual cost of $150,000 a head, we use this money to "support" offenders through counselling and a variety of diversionary programs. The evidence is clear that such programs have failed in the past so why should anyone think that more of the same will achieve a better outcome?
Perhaps we need to stop treating offenders as victims and instead stress personal responsibility where punishment is an inevitable consequence of crime, and where the human rights of the victims of crime carry greater weight than the "rights" of the criminals.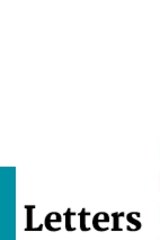 We might do well to consider alternative punishments to imprisonment such as caning for minor crimes – as occurs in Singapore where the recidivism rate is a fraction of the ACT's: that is if we are serious about discouraging repeat offenders while at the same time reducing the prison population and associated costs. If the above is unacceptable to our tender-hearted government I do have a plan B: if the government would give me the $150K a year I will promise not to personally add to our prison population – can't say fairer than that!
Roger Dace, Reid
Manuka pack stacked
Dr Clive Hamilton ("Public kept in the dark over the future of Manuka Oval", Forum, April 23, p8) accurately lists how the deck is now stacked in favour of Grocon. However, he fails to mention the joker in the pack — the "call-in powers" of the government.
Simon Corbell used this for the Brumbies sale/redevelopment in Griffith and look how that is now playing out in the press (and I suspect in the courts in the future). I think the Manuka Plaza development also relied on the call-in power. It would seem that the Manuka redevelopment is a given, and I have no regrets, having recently relocated to the coast.
Andrew Gordon, Tuross Head, NSW
Shadow safety deleted
A variation to the territory plan is currently being proposed. The draft, known as DV346, makes it possible for developers to block the sunlight falling on neighbouring dwellings (even if these are on blocks larger than 250 square metres). No resident on such a block would any longer be safe from overshadowing. Who would benefit from this permission to overshadow neighbours? It is not hard to guess. A column in the CT ("Responsibility for sunlight on both sides of the fence", April 24, p23) ends with the words "the new rules will create a good balance". The author of the column is Greg Weller, executive director of the Housing Industry Association.
He would say that, wouldn't he?
Thomas Mautner, Griffith
Brumbies CEO must go
I have been a Brumbies member for 19 years, and I was disgusted to read that chief executive Michael Jones was endeavouring to take credit for the increased attendance at Brumbies home fixtures ("New hope to heal a rugby town divided", April 22, p1).
Mr Jones has had little to do with that increase. The fans realise that we have an excellent coaching staff directed by Steve (Bernie ) Larkham and one of the most talented teams in the Super 18 Competition. Mr Jones has little if anything to do with that (contract negotiations? Give us a break). In fact his presence has been directed, it would seem through some statements, to his own self-importance and aggrandisement. Such behaviour is not within the ethos of this club and never will be.
Mr Jones is behaving like a stubborn mule. From discussions with some fee-paying members his presence is disruptive, not conducive to the ambience within the club, as we know it, impacts all players as to their future and will inevitably impact on results achieved in the competition, as such he should GO. It might be interesting if an unbiased online poll were to be conducted among all Brumbies members to ascertain everyone's attitudes towards Mr Jones. I, for one, would welcome his departure.
N. Bailey, Nicholls
Morant's better half
It is fascinating to read of a collection of relics of Harry "Breaker" Morant recently discovered in Tenterfield: ("Breaker Morant's relics rescued from bag at rubbish tip", April 23, p 3). But this is by no means the first remarkable discovery about the man executed by firing squad in South Africa in 1902.
Some years ago a Queensland historian made another bizarre discovery. In 1884, the then Anglican rector of Charters Towers, Christopher Barlow, officiated at the marriage of Edwin Murrant and an Irish lass named Daisy May O'Dwyer.
The marriage did not last long. The groom was soon in trouble with the law and his bride told him to get lost and left Queensland for NSW. Murrant became known to history as Breaker Morant.
But the bride in that very brief marriage also has a place in our history. Today we know Daisy May O'Dwyer as Daisy Bates, and her compassionate work among Aboriginal people in the outback is a legend. But Daisy was a double bigamist.
She never divorced Morant but married Jack Bates, a drover, in Nowra in February 1885. That marriage would have put her in prison but her previous marriage was never discovered.
There was worse to follow. Later the same year she went to Sydney and there again committed bigamy when she married a sailor named Ernest Baglehole. He soon vanished but the computer eventually brought the whole sordid story to light.
So Barlow, who later became Bishop of Goulburn, performed a marriage that briefly linked two iconic Australians, Breaker Morant and Daisy Bates. The book Desert Queen: the many lives and loves of Daisy Bates, by Susanna De Vries, tells the full story. If this story were to be filmed it might be called "Three Weddings and an Execution".
Robert Willson, Deakin
Enduring misogyny
Bill Deane (Letters, April 26) can add my name to his list of "prissy" fragile feminists.
I attended university in the 1970s when the same bawdy songs were sung by groups of drunken males mostly from private schools. The same men called women "dogs". It is disappointing to learn that university culture has not evolved. If supposedly more educated males have such a demeaning and disrespectful attitude towards women what hope is there for the rest? This toxic attitude goes beyond university to workplace, family and society. The history of the songs is irrelevant. It is the mindset of those who take part.
Robyn Vincent, McKellar
Blatantly partisan ads should be pulled
Now that Malcolm Turnbull has confirmed an election is imminent it is time to stop the current advertising blitz.
I'm sure most Australians watch more commercial TV than I do, but I have seen four advertisements running on a high rotation.
Two of them are entirely legitimate, as they are about defence recruitment and employment assistance for seniors.
However, the other two fail to meet any reasonable criterion of legitimate government-funded advertising. The "Ideas Boom "and "Building our Future" campaigns are merely designed to promote the government and serve no legitimate public purpose.
Of course, all governments advertise; the governments of which I was a member certainly did. But election time should be different.
Even though we are in for a particularly long election campaign, there is no doubt we are in campaign mode and it is time for this government funding of blatantly partisan advertising to stop.
Bob McMullan, Turner
Policy-making 101
There are, broadly speaking, two ways in which governments develop policy. In one, data is collected, the problem is analysed, expert opinion is sought, community consultation is engaged, options are developed, benefit/cost assessments undertaken and an objective and scientific attempt is made to arrive at an optimal solution that forms the basis of the new policy.
In the other, you decide what you are going to do from the start, and then apply resources to arguing the case in a manner similar to the adversarial process followed in courts of law (sometimes called spin) in order to justify your decision.
The Liberal and Labor approaches to transport policy for Canberra appear to be exemplars of the two approaches.
Roger Quarterman, Campbell
We must lift our game on climate
Australia's signing of the ParisClimate Agreement is important, but it will only truly be important if Australia acts to lift its ambition to reduce greenhouse gas emissions. That's what ultimately counts. When asked recently on Lateline whether Australia would increase its ambition, Greg Hunt skirted around the issue and wouldn't give a direct response. Instead, the usual mantra of "meeting and beating our 2020 and 2030 targets" was again trotted out. Australia was excluded from a meeting of the High Ambition Group inNew York before the Paris Agreement's signing. One wonders why. Perhaps our ambition is not high enough?
If Australia wants to be taken seriously in climate talks, it needs to lift its game. A5 per cent reduction in GHG emissions without using carry-over units would be a good start. The government could also consider phasing out fossil-fuel rebates – a measure that would aid the budget bottom line and the transition away from fossil fuels.
A sense of urgency and political willingness is required if Australia is to do its fair share to stay within its carbon budget to ensure that global temperature rise is limited towell below 2degrees.
Darryl Fallow, Stirling
Who's in charge?
In recent days, two Australian cabinet ministers have insisted the science of climate change is "not settled".
They did this amid reports of an unprecedented 93per cent of the Great Barrier Reef affected by bleaching caused by hot seas, and reports of global heat records.
Only one thing can explain such misrepresentation and deception. I again call for a royal commission into coal, toestablish exactly who isrunning this country.
Julian Cribb Franklin
Art before jets
The Turnbull government appears not to value our cultural institutions, judging by funding cuts that result in reduced services and closure, in the case of the National Gallery of Australia contemporary art space inCommonwealth Place.
This penny-pinching in defunding our cultural institutions, as well as important community services, is pathetic, in light of the billions being spent on fighter jets. How about some new three-word slogans for the upcoming election: "Fund the arts", "Value our community" and "Stop the jets".
Barbara Godfrey, Lyneham
More worthy projects
In recent weeks, several articles and letters were published in The Canberra Times about the 12 new submarines proposed for theAustralian navy at a cost of$50billion. Most of the commentary concerned the type of submarines to be acquired, who should build them and where they should be built. Curiously, the important questions of why they are needed and how they will be used have generally been avoided.
How many of the existing Collins Class submarines are fully operational at any one time? What do they do? Not a lot, it would seem, if reports of the difficulties in crewing and maintaining them are correct. However, these problems appear to have had no adverse effect on Australia's national security.
In recent years, there have been dramatic technological advances in surveillance, missile and remote-control systems. Such advances are expected to continue at a rapid rate and it is likely the new submarines will be obsolete before the first one is launched.
Fifty billion dollars is a lot ofmoney and should not be quarantined (for Defence) from the normal national priority assessment processes when budgets are formulated. Many worthy projects would benefit the national interest far more for much less. The state-of-the-art South East Regional Hospital, which opened last month in Bega, cost just $187million and is a much more valuable asset for the community than 12 obsolete submarines would ever be, at atiny fraction of their cost.
Just do your sums and think about it.
Andrew Walker, Tura Beach, NSW
Monitoring vital
The federal government now says the CSIRO will continue toemploy 300 scientists to undertake "climate adaptation and mitigation research" and that Australia will still have access to climate models. Weasel words to disguise the fact the new CSIRO will stop science from monitoring the climate impact of our vast carbon consumption.
Now we have direct evidence of the scale of what our coal, oil and gas guzzling has done to the Great Barrier Reef. Yet, the Queensland Labor and federal Coalition governments are still pushing the world's largest coal mine and expanded port dredging. Itis as idiotic as rural fire trucks attacking bushfires byhosing them with petrol.
Australia is the best place on Earth to invest in huge solar power development.
The British have a model of how to regulate alternative power. They have a hydro scheme that cuts in when power demand is high. When demand drops, excess power isused to pump the water backuphill to the reservoir powering the hydro generation. Ours is called the Snowy Mountains Scheme. We must keep our current CSIRO climate monitoring science.
Rod Olsen, Flynn
Lessons not learnt
Congratulations on a memorable and thoughtful Anzac Day editorial ("After Anzac, a hideous chapter began", Times2, April 25, p2). This is the kind of reflection that we should engage in on every Anzac Day, and every one of the 264 days following.
The poor bastards who were sent to a horrible death and thewidows, orphans and decimated towns and cities they left behind would weep that we've not only failed to learn the lessons they should have taught us, but we've been manipulated to be eager to repeat them by the same people who sent the Anzacs totheir fate. Perhaps, though, people who once may have been tempted to join the military realise their service may not always be used, particularly at the behest of "great and powerful friends", for just cause. Perhaps that's why we're advertising for foreign mercenaries to swell the ranks of our military.
Fred Pilcher, Kaleen
TO THE POINT
OUTSIDERS UNWELCOME
For all his urban-design experience, David Cooke ("Oval plan great opportunity", Times2, April 22, p1) is talking through his hat. He knows nothing about Manuka; he should keep to his own patch, wherever "from afar" is.
Marguerite Castello, Griffith
ONE-SIDED TRIBUTE
The new Majura Parkway bridge has been named for Malcolm Fraser. Why couldn't one half of the bridge – the one going in the opposite direction – have been named for his nemesis, Gough Whitlam?
G. Coble, Isaacs
PEOPLE THE PROBLEM
To the Conservation International's comment that "nature doesn't need people", I would like to add nature would be better off without people. What the human race has inflicted on other species is heartbreaking and perhaps we will eventually pay the ultimate price, but so, unfortunately, have so many other species already.
Felicity Chivas, Scullin
AVARICE TO THE FORE
Sophie Mirabella's "Panamanian moment" in Wangaratta was a gem. However, given the self-serving nature of all but a few politicians ("Strange times indeed when senators put principle before self-interest", canberratimes.com.au, April 23), we have a Buckley's of getting a much-needed Commonwealth ICAC.
Adrian Gibbs, Yarralumla
WELL-OFF THE WINNERS
Tory democracy: government of the well-off, by the well-off, for the well-off.
Ed Highley, Kambah
REINSTATE ROLE
With the coming federal election, it would be appropriate for the opposition to announce the reinstitution of a federal disability discrimination commissioner to the Human Rights Commission, which was shamefully abolished to provide for a freedom of speech commissioner. Subsequently, the occupant of that position has been preselected as a candidate for the Federal Liberal Party.
Rohan Goyne, Evatt
COVERAGE INADEQUATE
I was very disappointed with the ABC's TV coverage of the Anzac Day march in Sydney on Monday. While I understand marches elsewhere are important, there was very little coverage given to the bigger, brighter Sydney march. Beginning with my husband, a great-grandfather, four generations of our family drove up to march together. Hence my hope of catching a glimpse of them was dashed.
Evelyn Bean, Ainslie
Email: letters.editor@canberratimes.com.au. Send from the message field, not as an attached file. Fax: 6280 2282. Mail: Letters to the Editor, The Canberra Times, PO Box 7155, Canberra Mail Centre, ACT 2610.
Keep your letter to 250 words or less. References to Canberra Times reports should include date and page number. Letters may be edited. Provide phone number and full home address (suburb only published).