Types that bind: writers' ink flowing in a new vein
In an increasingly online era, books and handwriting are often looked on as old-fashioned, if not verging on obsolete. But some people still like to celebrate - and perpetuate - the creative and tactile qualities of these arts.
Handwritten, Handbound, which opens on Friday at Belconnen Arts Centre, will be the first time the Canberra Craft Bookbinders' Guild and the Canberra Calligraphy Society have exhibited together. Caren Florance, vice-president of the Canberra Craft Bookbinders' Guild and a member for six of its 30 years, said both groups represented ''the triumph of hand and eye over screen and eye''.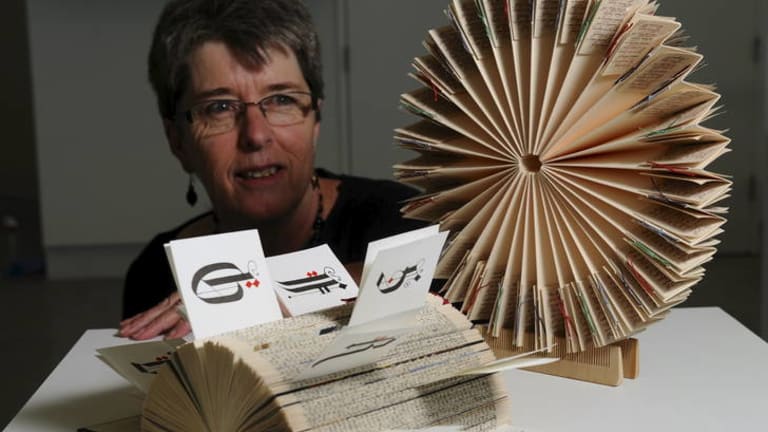 The exhibition will feature works from the membership of both groups, with traditional and contemporary alternative bookbinding designs and older and more modern scripts and artistic ways of interpreting words as well as examples of how the two handcrafts combine.
Florance teaches book arts and typography at the ANU School of Art and works the rest of the week in her Hackett studio. She uses letterpress to print and then hand-binds her books.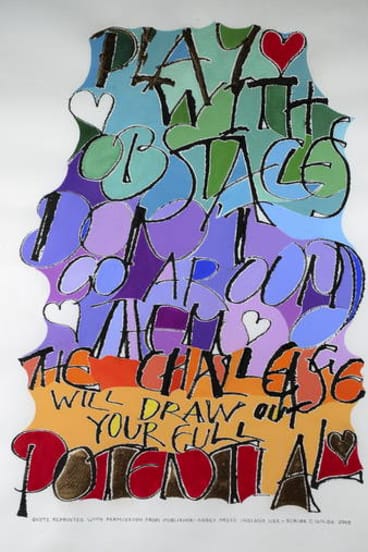 ''There is no rule of thumb about the time it takes for a binding: straightforward edition bindings are generally the quickest because the binder batches the jobs.
''I have an edition of 200 fine press books that I bind in batches of five or so every now and again, and each batch will take me a weekend … A detailed unique fine binding might take weeks, especially if leather or vellum is involved.''
Lyndell Dobbs is one of a handful of people who belongs to both groups: she's been in the calligraphy society for five years and the bookbinders for three. One of her works in the exhibition is The Book of Letters.
Dobbs said, ''It's what's called an altered book. I started off with a book that's previously been published - I picked it because of its nice cover - and folded the pages in.''
She wrote in Gothic script on pieces of paper that she stuck to the volume to create the effect of ''letters falling out of the book'' and said, ''the overall effect is quite pleasing''.
The exhibition co-ordinator for the Canberra Calligraphy Society, Jill Robertson, has been a member for 11 of its 26 years.
■ Handwritten, Handbound - Canberra Craft Bookbinders' Guild & Canberra Calligraphy Society opens at Belconnen Arts Centre, 118 Emu Bank, Belconnen, today at 6pm and continues until November 11. Opening hours Tuesday to Sunday 10am to 5pm. Admission is free. belconnenartscentre.com.au.
Morning & Afternoon Newsletter
Delivered Mon–Fri.