Canberra family split as right to live in Australia is revoked
An 18-year-old Watson student has been stranded in South Africa since last September when the Immigration Department revoked his family's right to live in Australia.
Brett Ingram, a former student at Brindabella Christian College, is struggling to find work to support himself in the country he has not lived in for five years.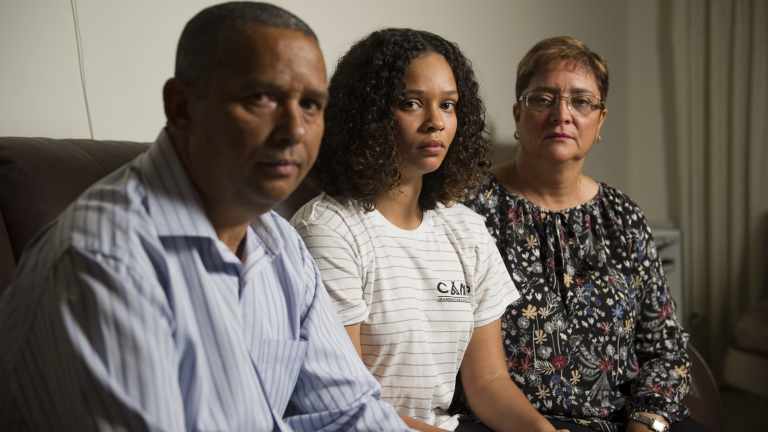 His parents and sister, meanwhile, are still in Watson waiting on the outcome of their request for a "Ministerial Intervention".
Brett was on a gap year visit to family in South Africa when his mother, Jacqui​, had her application for a permanent Australian visa refused on September 12, 2014, because of a recently acquired kidney condition.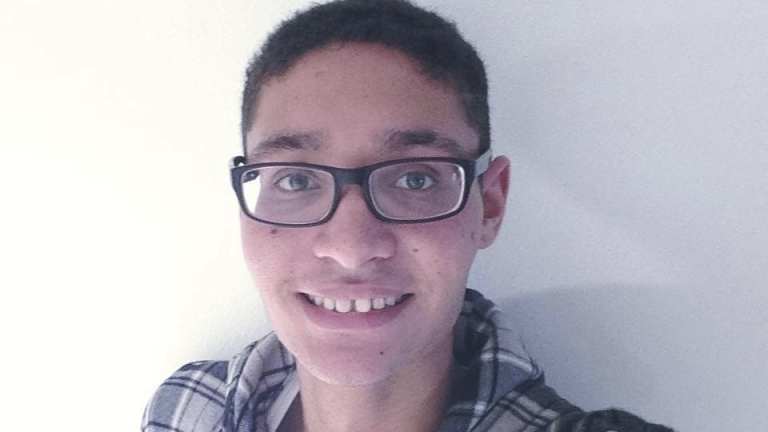 "I applied for permanent residency on January 13, 2013," Mrs Ingram said. "I had been diagnosed with nephropathy​ in May 2012. If I had applied 12 months earlier I would have got through fine."
Under Immigration and Border Protection's "one fail, all fail" policy Brett, Mrs Ingram, her husband Clive, and 14-year-old daughter, Caitlin​, all lost their right to stay because of fears Mrs Ingram may become a burden on the Australian taxpayer.
The Ingram's say this is unlikely given her condition is stable, they have full private health insurance with Bupa and a "top up" policy to cover out of pocket costs that was taken out before they left South Africa.
"We have never asked for a free-kick or any favours," Mr Ingram said. "We came here with every intention of paying our way and we believe we have made adequate provision to do that."
The Ingrams have appealed to Peter Dutton for a Ministerial Intervention and can stay until a final decision is made. They have launched a petition on Change.org
"But Brett cannot come back [because he was out of the country when the visas were revoked]," Mrs Ingram said. "If something happened and we went to see him we couldn't come back either."
Immigration and Border could not say how long the matter will take to process.
"Individuals who hold valid Bridging visas in association with their first request for Ministerial intervention are able to remain in Australia until their request is finalised," a spokesman said.
"Although their son has departed Australia, this does not affect his ability to be considered as part of his family's intervention request. He could also apply for a temporary visa but would need to satisfy visa criteria."
When the Ingrams first arrived on January 20, 2011, all were in perfect health.
The plan was for Mr Ingram, a lawyer in South Africa, to qualify as a disability support worker.
He did so and, in 2013, obtained work with LEAD, an ACT-based care provider supporting 450 disabled people.
Caitlin was enrolled at Lyneham High, where she is now in Year 9, and Brett was enrolled at Brindabella Christian College.
Mrs Ingram, a university lecturer in business management in South Africa, was subsequently hired by LEAD as a pre-employment specialist.
"Australia has been my home for almost as long as I can remember," Caitlin​, who misses her brother and worries about him, told Fairfax. "I was nine when I came [to Australia] and all my friends are here [in Canberra]."
LEAD's chief executive, Keryl​ Neville, has written to Immigration asking for the Ingrams to be allowed to stay.
"Clive Ingram co-ordinates our Recyclery​ project [which] provides employment for 10 people with disabilities, who have never worked before, repairing and then reselling old bikes," she wrote.
Mrs Ingram's success in identifying employment opportunities for the disabled had been so great LEAD had nominated her for the ACT Chief Minister's Inclusion Awards.
Mr Ingram said the family had always planned to make Australia their permanent home.
"We come from Port Elizabeth on the Cape Coast [of South Africa] between Cape Town and Durban," he said. "The crime and corruption is really bad. We want a better life [than that] for our kids."
David Ellery is a reporter for The Canberra Times.