The veritable firestorm of media output, ally coercion, seemingly limitless circumstantial evidence, and domestic grooming of key representatives in the push for a ''punitive strike'' on Syria has been truly something to behold. Barack Obama, in fact, is actually hoarse from his vocal exertions.
After two long years and casualties well into six figures, just the last 1400 has been the blue touch paper of the firework. Chemical weapons? Maybe. Probably, in fact - but the evidence is not incontrovertible even by the admission (when pressed) of the key American proponents.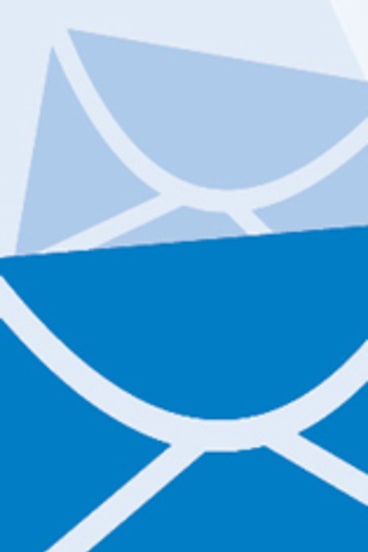 Mercifully, the Russian proposition will this time likely short-circuit the bizarre theatrics that, I believe, rather transparently cloaked a deal done some time ago with Tel Aviv, to deliver an apparently very overdue fillip for the Zionist cause as quid pro quo for Israeli restraint on (habitually) threatened unilateralism. Anyone else notice the near silence from Tel Aviv over the past few weeks on a matter at their very doorstep?
Ross Kelly, Monash
All this huffing and puffing by Barack Obama and John Kerry about the deaths caused by gassing and especially children in Syria. What hypocrites! I guess there were no children in Nagasaki and Hiroshima when the US unleashed its weapon of mass destruction. And of course a dose of napalm didn't go astray in Vietnam. They also covered millions of hectares, and people underneath, with Agent Orange. But that was in the name of freedom and democracy, if you believe the rhetoric.
Needless to say, more than 100,000 have died in Syria without gas, but shot, blown apart, etc, and of course several times that number permanently maimed - but that seems OK. And speaking of gas, the US said nothing when Saddam Hussein was gassing the Iranians after he invaded, aided and abetted by them when he was the ''good guy''.
Eric Hodge, Pearce
If Bashar al-Assad does hand over the chemical weapons to the UN, can we also be sure that Israel will hand over their chemical weapons such as the white phosphorous they used against a Palestinian civilian population in 2008?
Rex Williams, Ainslie
At the risk of exposing myself to a deluge of vituperation, I question the moral basis of the contention that poison gas is so much worse than some other weapons. Obviously harming civilians who are not involved in the fighting is evil, but gas is not alone here. Is it more morally defensible to use cluster bombs which could maim or kill people - usually children - who may not have even been born when the weapon was deployed? Cluster bombs would be illegal by now except for the opposition of the US.
S.W. Davey, Torrens
Let Rudd make decision
I had hoped that the continual criticism of Kevin Rudd might have stopped by now. We have already heard every terrible thing he has done, and how single-handed he was to blame for everything that went wrong with Labor. Still it is not enough for some - they are going to go on and on. I think most people have stopped listening by now.
What a lot see as the problem was when, with no warning, they threw him out overnight. Of course, Julia had nothing to do with that, she is snow white. Some realised their mistake, and for the sake of the party and because a majority of voters wanted him back, put him back as leader. I believe we got a better result because of this. Can we now just let him decide whether to stay or go? His electorate voted him back.
Rosalind Carew, Isaacs
Abbott's bum notes
To paraphrase the eloquence of our prime minister-elect while on a tour of Afghanistan: ''excreta occurs.'' (Yes, unfortunately for Australia, it does happen.) I recall an apt assertion of Lord Acton: ''There is no greater heresy than that the office sanctifies the holder of it.''
Dennis Hale, Beecroft, NSW
Wake up or get left behind
Interesting to note the difference in tone between letters to the editor to The Canberra Times as compared to other newspapers.
Where people in other states who are writing to their newspapers are generally buoyant about a change of government, letters to The Canberra Times are of a bitter, whining nature. Naturally this is due to the left-wing haven that is the ACT, but I keep saying this Labor/Greens haven only leads to the major political parties ignoring the ACT. Why should they bother caring about the ACT when it is a safe Labor electorate?
Labor takes it for granted and Liberals can't be bothered with it. The end result - likely public service cuts when Liberals are in government; nothing done to improve the ACT when Labor in government.
It's time to grow up, Canberra. It's time to step up to the plate and hold your political parties accountable. Vote on merit like the people do in Eden-Monaro and not on ancient, tired family lines.
M. Collins, Kambah
Minor problems solved
Brian Costar's article (''Senate vote is a tangled web'', Times2, September 6, p1) raises some interesting issues regarding preference flows in Senate voting. Perhaps an easier way to avoid the preference minefield would be to set a percentage quota after which a candidate/party would be eliminated with a subsequent loss of preference flows. For example, if a Senate candidate could not attract, say, 5 per cent of the primary vote (one in 20 voters), the candidate's votes would cease to be counted in the ballot and preferences to and from that candidate would also lapse. This in Professor Costar's words would eliminate ''unexpected success for candidates with extremely modest direct support''.
Peter Conway, director, The Canberra Institute
Not so equal after all
Given that we are all equal before the law and I have not had a driving conviction for 40 years, can the Chief Minister and AFP kindly confirm that, like Ms Peta Credlin, I may have the inconvenience of a court appearance but no conviction recorded and no punishment other than $69 in court costs so long as my blood alcohol content is not over the new limit of .075 (''Abbott chief contrite after drink escape'', September 11, p2)?
I had no idea the law could be so flexible and open to interpretation. Maybe it's a facts thing again. The fact is the limit is .05 but Ms Credlin's political philosophy does not bother with facts, so it doesn't matter. Or is it one rule for them and one for us, same as it's always been?
Doug Foskett, Griffith
Now why aren't I surprised? Was Peta Credlin over the limit or wasn't she?
The number of people who have been caught drinking and driving with the highest integrity etc, must be in the thousands and I dare say their charges were not dropped.
Wayne Stinson, Merimbula, NSW
So the prime minister-elect's chief of staff, Peta Credlin, had her court appearance delayed due to her busy travel schedule (''Abbott's chief of staff in court for drink driving'', canberra times.com.au, September 10). Does the ACT court system extend this courtesy to all busy folk? If not, on what basis is it determined some people's busyness entitles them to a delayed court appearance?
Graham Downie, O'Connor
Mean move by Bishop
Shame on the Canberra Times for passing on the rumour that Nick Minchin might replace Steve Bracks as New York consul-general ( ''Ex-Lib in line for New York post'', canberratimes. com.au, September 11). How could an unabashed monarchist like Nick sleep soundly in a country that has elected its own head of state for a couple of centuries?
Mike Reddy, Lyons
Wow, ''mean and tricky'' rears its ugly head. Just what does the incoming government achieve by revoking Steve Bracks' appointment as Australia's consul-general in New York, other than a nasty taste in one's mouth? Start as you mean to go on?
Janet Cossart, Stirling
Few readers would be shedding tears over the disappointments that befell Steve Bracks and Peter Beattie earlier this week.
Both men resigned from the premiership at a time of their own choosing and doubtless enjoy large pensions. Furthermore each man has been able to continue to enjoy substantial taxpayer funds due to employment and consultancies lavished on them by state or federal governments since their retirement. Each had lined up a further three years on the public teat, until the new Coalition government and the voters of Forde respectively upset their plans.
Chris Smith, Kingston
It's time for Julie Bishop to grow up and realise that she is no longer in opposition, and that as minister for foreign affairs she represents - and is seen to represent - the people of Australia. Removing Steve Bracks as consul-general in New York is a petty act more fitting to a small-minded, third-world dictatorship, and will be seen as such around the world. Julie, by all means lower yourself, but don't drag Australia down with you.
Dallas Stow, O'Connor
Stomping out bullying
Bill Eddy wrote a state of the art summary in ''Bullying a practice for the whole workplace to solve'' (Times2, September 9, p5). He wrote of the need to understand that ''bullying is primarily an unconscious behaviour''. On the contrary, bullying is selective, highly focused and quite intentional, despite the soft approach favoured by employers who employ professionals such as himself. Most bullies are not the mindless thugs of caricature, the schoolyard racketeers who want someone else's lunch money.
Bullies curry favour and seek advancement by saying, ''Leave Smith to us, Sir. We'll sort him out''. They build peer support and alienate the victim. The outcast is then perceived as confrontational.
Gary Wilson, MacGregor
Bill Eddy is correct that problematic workplace issues are cultural and need the workplace and community to solve (''Bullying a practice for the whole workplace to solve'', Times2, September 9, p5). His advice on how to address bullying, including through policies, training, confidential reporting and counselling are helpful, and consistent with advice the ACT Human Rights Commission suggests in our education materials and training on preventing discrimination and sexual harassment.
While we may differ on our analysis of which examples of negative workplace behaviour have the most impact on employees and are of most concern, ultimately messages from organisations like the ACT Human Rights Commission and Mr Eddy's High Conflict Institute in the US are complementary.
Employees suffering any form of negative workplace behaviour should have a range of remedies available to them. Workplaces must put in place strategies to reduce, correct and ultimately end such behaviour. Mr Eddy's advice is appropriate for addressing negative workplace behaviour - if all forms of bullying are prevented, including sexual harassment, then everyone benefits. Employers and managers lead a positive workplace that is more productive and motivated, and employees experience more rewarding and inclusive work when they feel and are safe.
More information on sexual harassment, including preventing it and how to complain about it, are available on the ACT Human Rights Commission website: hrc.act.gov.au
Dr Helen Watchirs, ACT Human Rights and Discrimination Commissioner
Mocking his faith
Your editorial cartoon (Times2, September 10, p1) plumbed the depths of bad taste with its depiction of Tony Abbott on his knees before the altar beseeching God to help him deal with the Senate. Is the fact that Abbott is a Christian now considered to be a subject for mockery?
Peter Trickett, Fraser
Hitting Snooze button on the climate alarm
By creating the conditions for destructive bushfires in NSW in the second week of spring, Mother Nature posted her notice of global warming and her advertisement for the Greens a week late.
The ACT has already voted in overwhelming numbers for Senator-elect Zed Seselja, whose leader hastens to abolish the carbon pollution price, the Climate Change Authority, the Climate Commission and the Clean Energy Finance Corporation, and wants to build lots of big new roads for big new cars on tax-avoiding novated leases. The electors of the ACT have hit the snooze button on the climate alarm and gone back to sleep for another three years. Is it too much to hope that they might reconsider at the double-dissolution election expected within a year or so?
Hang in there Simon Sheikh, you might get another go from a more thoughtful electorate.
A. Moore, Melba
Danish shocks
Recently I bought four Danish pastries from our supermarket as a special family treat. After enjoying a custard Danish with my cup of coffee I happened to glance at the list of ingredients. In small writing I read: ''Made in the Czech Republic.'' The cherry Danishes were made in Britain. I felt guilty.
Our family treat that day ended up being more than just a nice afternoon tea - it was gluttony at a costly price to our precious environment.
I love our local bakery. I can be confident that the family treats I buy are not only baked in store but also locally made right here in Australia. Service with a smile from the people who actually made the goods must surely be worth paying a little bit extra for!
Tarja Rummukainen, Macgregor
No thanks, Rupert
As a US citizen, Rupert Murdoch has no right to comment on Australia's living standards. Like Gina Rinehart, he and his ilk with all of their millions inherited or soaked up on the backs of the workers are the first to comment when anyone else is given a decent living wage. Let's not forgot how he hacked into mobile phones of victims to make gratuitous news to make a buck for his trashy papers.
Shirley Gerrard, Scullin
TO THE POINT
CORBELL INTERFERENCE
I would like to call on minister Simon Corbell to guarantee he will not use his call-in powers for this development (''Corbell rejects solar farm complaints'', September 5, p3) and that he will allow due process and procedure to occur. To overrule the development application process and ignore the concerns and objections of my community would be a disgrace.
Leigh Allison, Uriarra
SICK FROM SPINNING
Perhaps it needs to be disseminated to both the Abbott Liberal team and the Labor team that a large proportion of voters are sick of the spin and rubbish these people have been dealing up to voters, and that Clive Palmer and other parties have been given votes as a matter of protest. If Abbott decides to hold a double dissolution in the future, he had better be aware he will incur backlash, and his majority will be diminished by people voting for minor parties.
Peter McLeod, Waramanga
BAN THE BANNERS
Now it's all over, would the ACT Assembly consider banning electoral signs in public places, except polling booths, for future elections (''Vandals deface Greens candidate's election posters with racial slurs,'' September 4, p1). Apart from driver distraction, what purpose do they serve?
Greg Cornwell, Yarralumla
LEADING CANDIDATES
Further to correspondence on the next leader of the Labor Party, may I make two suggestions? First, Kelvin Thomson who was the most successful Labor candidate on a two-party preferred basis and who has shown courage in trying to curtail runaway population growth in this country. And second Tanya Plibersek, who is an articulate, attractive, intelligent woman who was an excellent health minister.
Jenny Goldie, Michelago, NSW
STILL TIME FOR FOUR
Robert Willson (Letters, September 11) in commenting on the ''Year of the three prime ministers'' should be mindful that there is still more than three months left in this year!
Brian Smith, Conder
UNDIGNIFIED EXITS
I'm not too sure why Robert Willson (Letters, September 11) wants to go back over 2000 years to say a country had more than three leaders in one year. I am sure many countries in recent years have had more than three in a year.
But then to go on and say Australia's leadership changes were ''peaceful and dignified'' is almost laughable. At least two of the changes were carried out with backstabbing and were far from ''dignified''.
Geoff Barker, Flynn
Email: letters.editor@ canberratimes.com.au. Send from the message field, not as an attached file. Fax: 6280 2282.Mail: Letters to the Editor, The Canberra Times, PO Box 7155, Canberra Mail Centre, ACT 2610.
Keep your letter to 250 words or less. References to Canberra Times reports should include date and page number. Letters may be edited. Provide phone number and full home address (suburb only published).