Capital Life: Ceramicists step up for triennale
Ceramics centre stage
It will be hard to miss Stepping Up, The Australian Ceramics Triennale when it takes over the capital's art scene from Thursday July 9 until July 11. On Monday July 6, Craft ACT's exhibition Stomping Ground will open at 6pm in the ACT Legislative Assembly Gallery. Stomping Ground features the work of nine Craft ACT: Craft and Design Centre accredited professional members working in ceramics including Gail Nichols, Anita McIntyre, Ian Jones, Bev Hogg, Cathy Franzi, Linda Davy, Sarit Cohen, Margaret Brown and Avi Amesbury.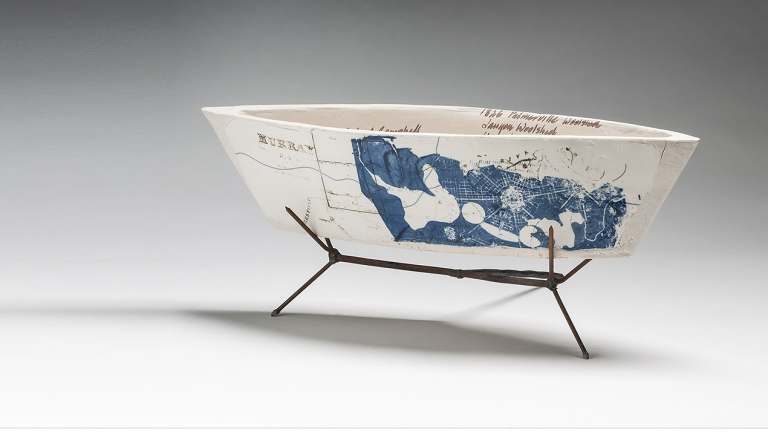 Among the 35 shows on to coincide with the triennale is Janet DeBoos: A Survey, an exhibition celebrating the achievements of one of the most influential figures in the Australian craft movement with selected pieces from her 50-year career at the Craft ACT Gallery, Civic on until July 11.
Queanbeyan is also getting on board with Clay 2620, an exhibition from current or former residents working in ceramics at The Q exhibition space until July 22. Hiroe Swen, Anita McIntyre, Maxine Price and Christopher Harman will feature and stage a talk and Q&A session at 11am on Thursday July 16.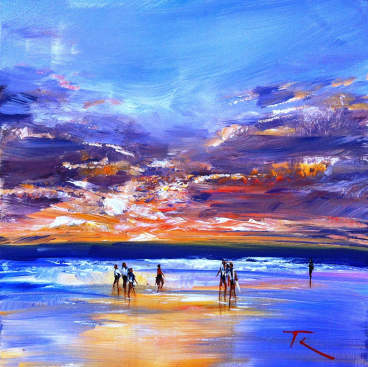 Look out for the many pop-up exhibitions during the triennale including Spawn, featuring artist Louise Fulton at the Stylecraft showroom, 24 Lonsdale St, Braddon. Fulton responds to place and environment with her sculptures showing her interest in the symmetry and complexity of the natural world with stylised, bleached coral forms. The show opens at 4pm on Tuesday July 7 and wraps up on July 10.
NAIDOC Week
The National Museum of Australia is marking the beginning of NAIDOC Week with a festival day on Sunday. Visitors can expect performances, arts and craft, tours, demonstrations and activities, and films from 11am to 3pm. Most attractions are free, with only a gold coin donation for some of the arts and crafts activities. More information is on the museum's website www.nma.gov.au/.
Also to coincide with NAIDOC Week and the triennale, on Wednesday July 8 ceramics lovers will be able to catch a floor talk and demonstration from a group of Indigenous artists exhibiting at the Australian National Botanic Gardens Visitors Centre Gallery. Ernabella Artist and 2014 Indigenous Ceramic Art Award finalist Anne Thompson will discuss the exhibition and the importance of art centres to the Anangu Pitjantjatjara Yankunytjatjara Lands. The 27-year-old is said to be an inspiring talent and along with Derek Jungarrayi Thompson, and Tjimpuna Williams will demonstrate the unique sgraffito technique of carving on ceramics. The talk and demo is on from 1pm to 3pm at the Australian National Botanic Gardens Visitors Centre Gallery, Clunies Ross Street, Acton. RSVP by Monday July 6 to Sarah Grimaldi on sarah@sabbiagallery.com or 9361 6448. The Yangupala Tjuta Waakarinyi (Many Young People Working) exhibition closes on July 12.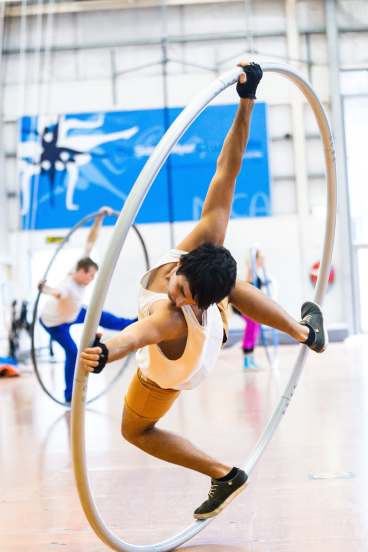 Bungendore celebrates successful decade
Bungendore Fine Art Gallery is celebrating its 10th anniversary with an exhibition from Saturday July 4 to Monday August 31. Dr Marjorie Cross will officially open the show at 1.30pm on Saturday. It features 10 guest artists including Spike Farrawell, Helen Hewitt, Catherine Lidden, Carole Osmotherly, Manuel Pheiffer, Emma Rooke, Vivien Tanner, Margaret Turner, Lesley Wallington and Arlene Williams.
Circus arts
You can no longer just run away from home to join the circus. These days you have to pass a very competitive audition to get into circus school. The National Institute of Circus Arts offers a bachelor's degree in circus arts, a three-year university course in Melbourne. And yes, you have to audition to get in. But they will also hold workshops across the country to help aspiring circus performers put their best foot forward during auditions. The "pre-audition circus workshop" is coming to Canberra on July 18 - it'll be held at Warehouse Circus on Mclaurin Crescent in Chifley; $90. See nica.com.au.
Gyton Grantley
Actor Gyton Grantley, of Underbelly and House Husbands fame, will be in Canberra to teach an acting workshop for teenagers during the school holidays. Grantley and fellow actor Olivia Simone will lead an intensive, three-day course, teaching students how to act in front of a camera using TV and commercial scripts, and will share practical tips on breaking into acting. The teens finish off with a performance in front of an audience and get a showreel. It runs from July 13-15 at Canberra Girls Grammar; $385. Contact performanceclasses@gmail.com or call Sophie on 0405 129 700.
Awash with memories
Shellaine Godbold explores the relationship of self to place in a new series of works on paper inspired by a recent trip to her grandmother's home town in western Queensland. Godbold has created large-scale drawings showing a deeply personal record of her connection to the area with subtle watercolour washes to suggest not only rivers and streams but also blood vessels and veins. If I Made You a Mountain is on at the Canberra Contemporary Art Space in the city until August 1.
What's on at Watson
The Watson Arts Centre is calling for proposals for its 2016 exhibition program. The spacious gallery presents exhibitions in various media but with a focus on ceramics. The gallery is looking for "quality, diversity and professionalism" and welcomes proposals for solo and group exhibitions from established, mid-career and emerging artists. Visit www.canberrapotters.com.au for an application form.
Clare Colley is Head of Audience Engagement at The Australian Financial Review.