Capital's solar buyback slashed
ActewAGL has been accused of not paying customers a reasonable price for solar power with a new scheme about to offer 10 cents a kilowatt hour less than the current arrangement.
However, other industry players have suggested the reduced price was inevitable and in line with what was happening in other jurisdictions.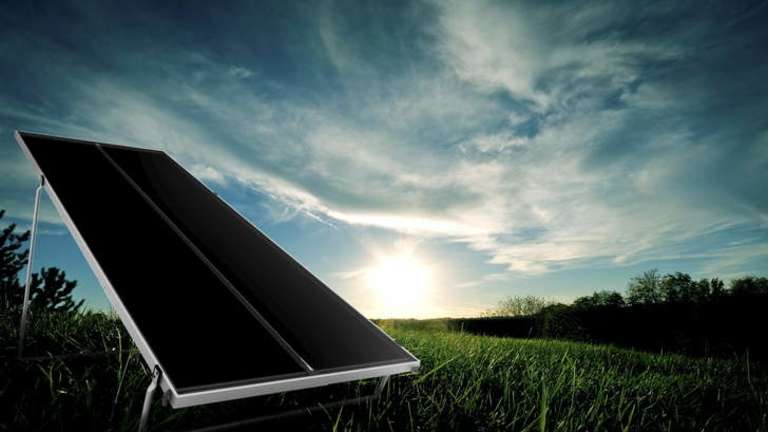 Greens MLA Shane Rattenbury has also called on Labor to honour its parliamentary agreement with the ACT Greens which included a 20-year guaranteed payment for households and businesses installing solar power.
Solar power providers are also bracing for a rush for the technology as consumers try to lock into the current ''generous'' solar buyback scheme which ends in the ACT on June 30.
ActewAGL has been buying solar power from customers at about 18 cents per kilowatt through the current solar buyback scheme.
Under the new system of net metering, to be introduced on July 1, ActewAGL Retail will buy excess electricity at 7.5 cents per kilowatt hour.
Existing customers will continue their arrangement under the buyback scheme until June 20, 2020 when they will revert to net metering.
New customers will be still subject to the buyback scheme if they submit special connect request forms, via an installer, to ActewAGL before the close of business on June 30.
ActewAGL said there were 2357 active solar buyback customers in the ACT. There were 93 applications pending for entry to the scheme.
ActewAGL general manager retail Ayesha Razzaq said the change meant instead of ActewAGL paying a tariff for all solar energy produced by customers, it would be paying for only the ''excess'' solar electricity exported to the network, taking into account the power used by the customer.
Ms Razzaq said the change would bring the ACT in to line with states including Victoria and NSW that had already adopted net metering.
She said it was ''not fair comment'' to say ActewAGL was not paying enough under the new scheme, with NSW customers receiving 6 cents per kilowatt hour.
Ms Razzaq said the new scheme was not about customers making money but about them trying to reduce their energy bills.
''Net metering means the electricity you generate from your solar system is firstly sent to your home to use - to power your lights and appliances. This energy, which you would ordinarily purchase, is currently charged at 17.9 cents (GST exclusive) per kilowatt hour,'' she said.
''It is only the excess generation fed back into the electricity network that ActewAGL will now purchase at 7.5 cents per kilowatt hour.''
One Canberra solar panels
company, SolarHub, said the move will mean householders and businesses are not being paid a fair and reasonable price for the electricity they produce.
However, Justin Ryan, director of another Canberra solar power company, Armada, said the change was inevitable.
''What ActewAGL has been offering has been extremely generous from a utilities' perspective. No other utility has been offering that and it was always going to come to an end,'' Mr Ryan said.
Mr Ryan said the changes would lead to customers storing energy in their homes in battery banks.
''It's making solar stand on its own two feet and that's a good thing,'' he said.
Meanwhile, Mr Rattenbury said a guaranteed payment would assist ActewAGL because the company would be able to spread the cost of the scheme across its customers through their power bills.
Mr Rattenbury said he was not surprised that ActewAGL was reducing the amount that it voluntarily paid to people with solar panels.
"For ActewAGL this has always been a cost. So I think it was inevitable that they would stop it at some point because that cost would come in their minds too much for them to bear,'' Mr Rattenbury said.
"And from a commercial point of view I understand that.
"That's where a legislated scheme, which spreads the cost across the community in return for that public good of clean power generation, in my view is a more equitable scheme.''