Drunk drivers nabbed on Canberra roads at Easter
A six-time offender was among 21 drivers caught driving drunk over the weekend, with the largest number of drink-drivers caught on ACT roads in three years.
ACT Policing took more than 2000 breath tests over the Easter long weekend, with 21 drivers over the limit, including 14 possible drug-drivers.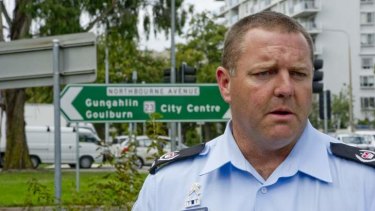 These included a sixth-time offender who was caught on Saturday on Gungahlin Drive with a blood-alcohol reading of 0.165 - almost four times the legal limit.
The 56-year-old female driver had previously had her license disqualified following five other offences and will face the ACT Magistrates Court at a later date.
A 47-year-old Latham man was also caught driving under the influence, with a reading of 0.173.
Comparatively, police caught 17 motorists driving over the limit on the 2013 Easter long weekend, only one less than 2012 when they charged 18 drivers.
In a statement ACT Policing said they had issued 258 traffic infringement notices over the Easter period and 160 cautions, for driving offences across the ACT.
Station Sergeant Rod Anderson said he was pleased there had been no deaths or serious injuries on ACT roads over the weekend, despite large numbers of Canberrans travelling in and out of town.
"We made no secret about our highly visible presence across the ACT and NSW roads over the long weekend," he said.
Although there were no fatalities, there were two minor accidents across the weekend and a 23-year-old male was caught doing burnouts in Isabella Plains on Thursday.
"Drivers lose their lives on our roads every year so it's disturbing that some people are still choosing to risk their lives and the lives of others by driving dangerously," Sergeant Anderson said.
Double demerit points will again be in force over the Anzac Day long weekend from Thursday 24 to Monday 28 April, for speeding and seat belt offences.
Ben Westcott is a reporter at The Canberra Times.