Frozen out: sacked ANU academics tell their stories
Last year classical harpist Alice Giles was earning the ANU's School of Music international acclaim as she became the first professional musician ever to perform in Antarctica.
Last week, she fell victim to funding cuts at the school - joining eight esteemed music academics in the redundancy queue - including her husband, the School of Music's head of keyboard, Arnan Wiesel.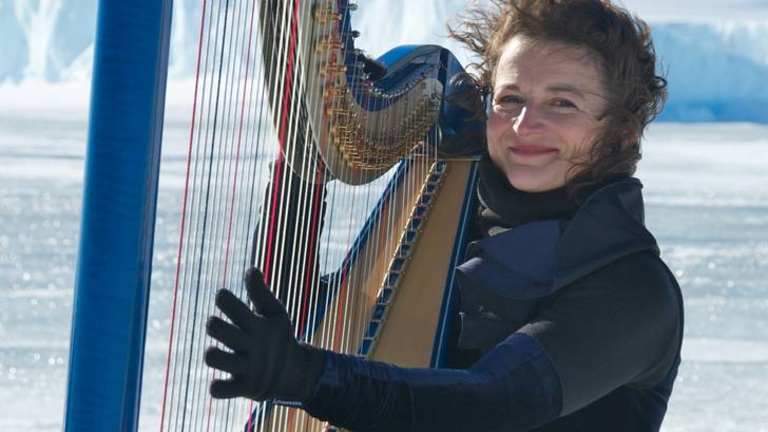 It's an unhappy ending to a 14-year career at the ANU in which Ms Giles won considerable international recognition, not least for her ground-breaking live-streamed ''Alice in Antarctica'' performance on ice from Mawson Base.
Israeli-born Mr Wiesel, whose international appearances include New York's Carnegie Hall, has been at the school for 12 years and last year founded the Australian International Chopin Piano Competition which includes a $50,000 prize pool and attracts an international jury - the future of which is now up in the air.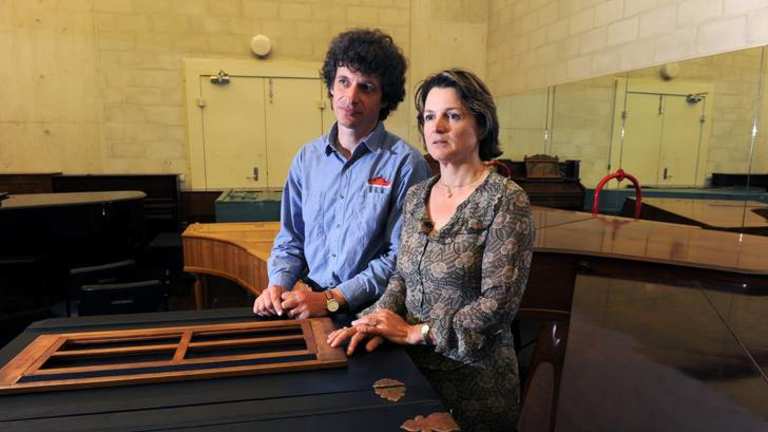 In the last six months, both Ms Giles and Mr Wiesel have attempted to secure continued employment as part of reforms to the curriculum and staff structure at the School of Music, but they were finally informed last week that they no longer possessed the correct skills set to remain at the institution.
"It has been an incredibly stressful six months. We really tried to be positive about embracing the changes and the curriculum and staying on to provide continuity for students,"said Ms Giles.
''But the likely outcome of the process raises questions about the validity of the proposed changes. During our time at the ANU we repeatedly demonstrated we have the broader skills required''.
Since all 32 School of Music academic and general staff positions were originally spilled in May as part of a $1.4 million funding cut by the ANU, about ten academics have signed voluntary redundancies, four have secured ongoing employment, and five have been rejected from new position descriptions. Following the last round of redeployment technically eight academic positions remain unfilled.
Student numbers are tipped to drop as a result of the negative fall-out from the staffing cuts and course changes next year. The school's director Peter Tregear said numbers were down - by about 20 per cent - but they reflected a downturn across the humanities felt more widely across the country.
''That doesn't mean we won't fill all our places by next February,'' Professor Tregear said.
''The School of Music has been hammered in the press since May, so of course that is going to have an effect on numbers.''
Advertisements for the new position descriptions went out on Tuesday with Professor Tregear saying he was ''highly confident of attracting world-class applicants''.
Mr Wiesel said he would be surprised if the school filled half of its student places by next year since traditionally the school's reputation was spread by word of mouth.
''It remains to be seen how possible low student numbers will affect a viable School of Music budget,'' he said.
''The last few months have been very difficult on the students themselves, and they face uncertainty about what they will be doing next year. Many don't want to risk staying.''
With about 230 students enrolled at the start of this year, the new model requires around 300 students next year - a number that the departing academics and National Tertiary Education Union said will simply not eventuate.
Ms Giles said ''I am sad for what the students have witnessed as a devaluing of their commitment to culture by society.''