Hard-knocks campaign opens door for Wall
A 28-year-old small businessman has come from obscurity to put a claim on a third seat in Brindabella for the Liberal Party.
Canberra-born and Marist College-educated Andrew Wall joined the party four-and-a-half years ago.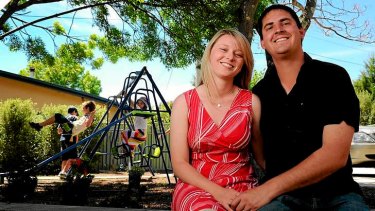 The patio-business manager said the construction sector's battle with changes to planning regulations - along with that of small business in general - led to him join the Liberal Party.
''It's a big driving force for the ACT economy, particularly construction, the biggest employer outside government,'' he said. ''It needs to be looked after.''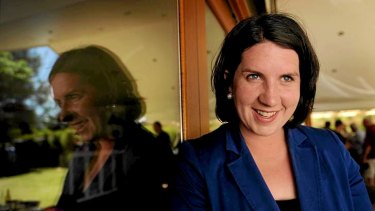 Mr Wall grew up in Wanniassa, spent several years in Queanbeyan and returned to Canberra, before marrying Christine, who managed his campaign.
Along Lanyon Valley's affluent ridges and struggle streets, the young candidate walked with warhorse Brendan Smyth, door-knocking 6000 homes in three weeks.
Each man took a side of the street. Mr Wall said if he had his time again he would have started door-knocking earlier, because it was such an effective campaigning method.
''You get a much better contact with the constituents standing on their doorstep than you do at a shopping centre,'' he said.
Mr Wall said regardless of their backgrounds, people were worried about electricity, gas and water bills and their rates, deteriorating health services, cost hikes of major construction projects and for their futures if the government didn't change.
Most people his age were getting married, starting a family and trying to buy their first home - and, so, tuned in to announcements such as first home buyer stamp duty concessions being re-introduced for established properties.
He found people were amazed someone would take the time to knock on their door and say hello.
Mr Wall said the Liberals' green bin policy was extremely popular and hoped they could work to implement it.
''Going into [this election], it was a big ask to pick up three seats down here for the party, many areas of the media certainly had their speculation as to whether we would be able to do it.
''But we just put our heads down and did the work and so far so good. It's early days in the counting, it is looking fairly promising for us.''
Another likely new face in the Assembly for the Liberals is Giulia Jones, who is set to claim a spot in Molonglo after narrowly missing out at the previous election.