Musicians, health professionals and a Greens MLA have argued a pill-testing trial could "potentially save lives" in an open letter sent to Groovin the Moo promoters just a fortnight before the Canberra festival is held.
Greens drug law reform spokesman Shane Rattenbury, three bands and 16 drug reform advocates and health stakeholders put their name to the letter urging Cattleyard Promotions chief executive Kathryn Holloway to support the pilot.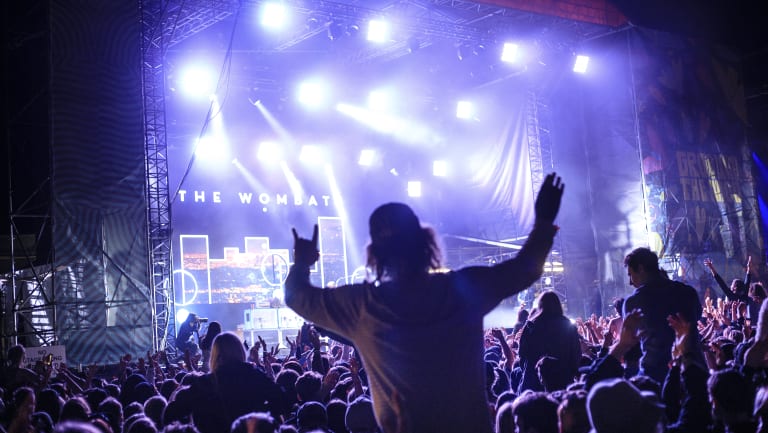 "Pill testing has many benefits," the group wrote in the letter released Friday.
"It can help identify contaminated substances, provide an opportunity for health and drug education to an at-risk population, increase awareness of circulating harmful substances and allow for the use of early warning systems to keep young people informed about what they are taking.
"We urge you to support this important public health initiative, and in doing so, potentially save lives at this year's event."
The letter is the latest in a push to allow for drug testing at the April 29 event, with the ACT government, ACT Policing and the University of Canberra having already thrown their support behind the trial.
The consortium behind the pilot has also offered legal indemnity to Cattleyard on any issue related to pill-testing.
However, Dr David Caldicott from the consortium told The Canberra Times this week the promoter had requested blanket legal indemnity - "[which] strikes me as something of a grab", he said.
Health Minister Meegan Fitzharris has previously told Fairfax Media the promoters were "the final piece of the puzzle".
"We are doing everything we can to ensure pill testing goes ahead at Groovin the Moo," she said.
"The ACT government is being proactive and working with stakeholders to address any questions or concerns so we can see this happen, and I hope we have a final outcome soon."
Mr Rattenbury said he hoped the promoter would see "the importance, the urgency and the opportunity of protecting our young people from the well-known risks associated with illicit drug consumption".
Ms Holloway and a public relations agency connected to the festival were contacted for comment.
Emily Baker is a reporter for the Sunday Canberra Times. She previously reported on education for The Canberra Times.