''It's too easy to go to Mt Everest now,'' says Canberra mountaineer
The president of the Canberra Climbers Association has criticised a culture of western entitlement at Mount Everest after the deaths of 13 local guides on Friday.
Zac Zaharias, a Canberran who has climbed Mount Everest three times, reaching the summit in 2002, said many Canberrans would remain attracted to the mountain despite the tragic loss of life.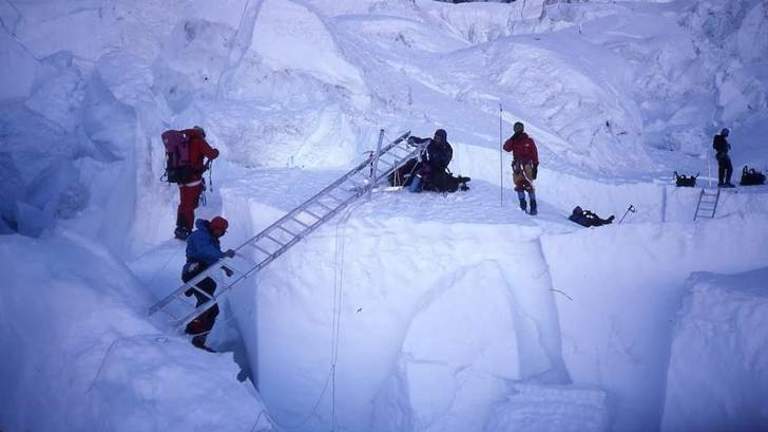 ''It saddens me to see people on the mountain who really shouldn't be there,'' he said.
''It's too easy to go to Mount Everest now if you have money and ambition.''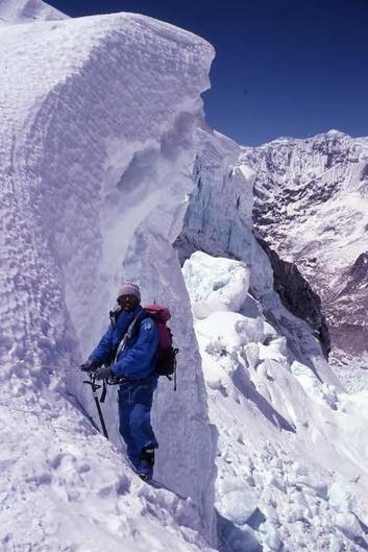 Mr Zaharias said many of the western tourists who scaled the mountain today were wealthy and simply wanted to climb the peak on someone else's back.
''They're throwing money at the sherpas to risk their lives,'' he said.
''I don't think they really appreciate the risks these sherpas have to take so they can climb the mountain - they're often shielded from these risks.''
While he said tourism had enabled local guides to become relatively wealthy compared to other Nepalese, he said the trade posed risks for local families.
''The level of insurance paid to the sherpas should they be killed is quite low,'' he said.
''It feeds into the family resentment that these men are fodder for western tourists.''
He said one potential solution would be for the Nepalese government to enforce an increase in premium payments made by touring expeditions.
Mr Zaharias said his admiration for sherpas was solidified when he and 18 others decided to climb the mountain without their assistance in 1988. ''At the time we felt strongly that we shouldn't be placing other people at risk for our own recreation,'' he said.
He said it took the group 11 days just to establish a route out of base camp through a maze of ice and dangerous passes.
''Every day we would revisit the route with our ladders and equipment to find sections had disappeared overnight in the snow,'' he said.
''What happens during most modern expeditions is climbers sit at base camp and wait for the sherpas to carry out the dangerous work on their own.''
Mr Zaharias said he vividly remembered passing the Khumbu Icefall where the 13 sherpas lost their lives on Friday.
''We called it the marble fields,'' he said. ''It's a section of the mountain where the lower reaches of a glacier meet a cliff face and the ice become quite broken and dangerous.''
''It's a narrow one-kilometre pass with an 8000 foot peak on the right and a smaller 3000 foot peak on the left which means it is especially prone to avalanches.''
Mr Zaharias said he had no plans to return to Mount Everest given his frustration with touring climbers, but would continue to trek through other parts of Nepal later this year.
Henry Belot is a reporter at The Canberra Times.