Jail for knocking out teen's teeth
A Palmerston man who knocked out a teenager's teeth after an aborted drug heist will spend weekends behind bars for the next four months.
Corey James Wilson, 21, pleaded guilty in the ACT Supreme Court to assault occasioning actual bodily harm.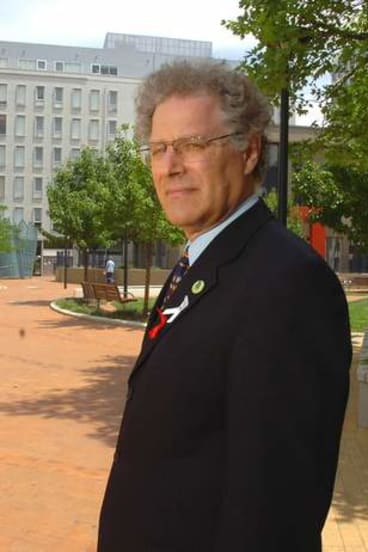 In March 2011, Wilson and a number of others met near the Gungahlin skate park where a quantity of alcohol was consumed during the course of the day.
The court heard that later that night, the victim told Wilson and another man of a nearby house where they could steal cannabis plants.
The victim told the men that only one woman would be home, but when the pair attempted to enter the backyard they alerted a number of occupants in the house.
The trio fled and met on a nearby oval.
Soon after Wilson accused the teenager of setting them up and punched him twice in the head.
The 14-year-old fell to the ground and Wilson was pulled away by the third man.
The men began to walk off when Wilson turned, strode back to the teen and kneed him in the face.
The blow dislodged three of the victim's teeth.
In sentencing, Justice Richard Refshauge noted Wilson had convictions for 19 offences, mostly traffic matters.
Justice Refshauge said it was always difficult for a court to tell when an offender had "turned a corner".
"[But I am] satisfied his employment [as an apprentice carpenter] is an important factor in Mr Wilson avoiding criminal behaviour," Justice Refshauge said.
But the judge said the seriousness of the offence meant a jail term was necessary.
He sentenced Wilson to a 15 months jail, with four months to be served in periodic detention and the remainder suspended.
Justice Refshauge also ordered Wilson sign an 18-month good behaviour order with conditions he accept the supervision of corrections and undertake a cognitive self-change program assessment.
Morning & Afternoon Newsletter
Delivered Mon–Fri.