Opera by Candlelight at the Albert Hall
Opera by Candlelight. Presented by Carl Rafferty. The Albert Hall. February 19-21 - tickets still available for Friday at 6.30 for 7pm and Sunday for 5.30 for 6pm. Bookings: operabycandlelight.net.
The Albert Hall will come alive to the sound of music when impresario and pianist Carl Rafferty presents the works of Rodgers and Hammerstein at his annual Opera by Candlelight concert next week.
Since 2008, Rafferty has presented three seasons of concerts each year at the Albert Hall, with Opera by Candlelight kicking off the festivities in February.
Each concert is a night of opera and musical theatre highlights, built around the work of a particular opera, musician or songwriter. Previous concerts have displayed Rafferty's eclectic musical tastes, which range from Mozart and the baroque to ragtime, Gershwin and Broadway.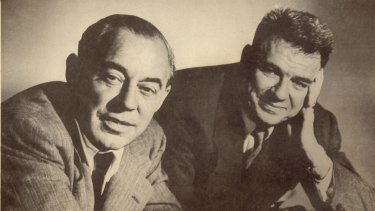 The concert is his company's biggest seller. "It's almost the first big show of the year in Canberra," he says, "so we get people three weeks after they've gone to work and are ready for a show."
The musicals of Rodgers and Hammerstein will have special prominence this year, with ballads and choruses from such well-loved hits as The King and I, South Pacific, Carousel, Oklahoma!, and, of course, The Sound of Music.
Opera highlights come from Italian bel canto and French lyric and romantic opera. They include the finale to Rossini's L'italiana in Algeri in which the characters are so overcome by confusion that they imitate hammers striking anvils, bells ringing and crows cawing and such rarities as Ambroise Thomas' wistful Connais-tu le pays? from Mignon, Donizetti's O luce di quest'anima from Linda di Chamounix and scenes from the English operas of Michael Balfe and Julius Benedict.
"Rodgers and Hammerstein interest me," Rafferty says, "because I've got a lot of nice young baritones at the moment, so a lot of the ballads would work well for them."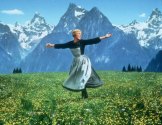 Baritones Christopher Curcuruto​ and Jonathan Maat​ will be joined by tenors Michael Johnson and Fraser Findlay, basso-profundo Philip Barton, mezzo Diana Tulip, sopranos Camilla Wright, Anna Stephens and Czech-born Nicola Jelinkova, and Rafferty's daughter, Kate, a coloratura soprano studying in Vienna.
Rafferty makes a point of showcasing young talent. He produced his first show – which he describes as "very much youth opera-style" – in Sydney in 2006. At the time he was bringing pianists to Australia and touring them. Then his daughter Kate got involved in youth opera and he was asked to help with the musical direction.
"Almost without thinking," he recalls, "our company's focus turned entirely to vocal music, at exactly the time I was ready for it; I was quite bored with piano players!
"As the singers got older, we went from a company of 18-year-olds to a company in their late 20s and early 30s. In the last few years, I've actually had to start trying to manage a plan and figure out who we are and what we're doing."
Rafferty himself was interested in music from an early age. He grew up in a musical family; his great grand-parents were professional musicians in Australia at the turn of the 19th century, and he first performed in public playing the piano at the age of three.
"When I was 10," he says, "I was playing the piano pretty well, but didn't have much sense of the aesthetic; if I had a passion, I hadn't found it yet – it may have been burning inside. In 1970, I remember a fantastic Leonard Bernstein documentary for the Beethoven bicentenary featuring Fidelio, the First Piano Concerto and the Ninth Symphony. It was a good standard line-up but great performances, and that did it for me."
Rafferty's passion led him to start playing piano and organ professionally at 12; to win the Baldwin Piano Competition and Chopin Prizes; and to study piano at the Sydney Conservatorium and Trinity College, London.
He worked as an artist-manager and concert promoter in his 20s; taught piano at the NSW State Conservatorium, Charles Sturt University and University of New England; and performed at the Sydney Opera House and with the National Chamber Orchestra.
He has also written a new libretto for Mozart's The Magic Flute, which he produced in Canberra and Sydney in 2012, and which has since been translated into German.
He also hopes to use two important European connections to add an instrumental stream to his company's work: the "astonishing" Swiss-Hungarian-Jewish-Gypsy violinist Gezalius​ and the celebrated Argentinian pianist Martha Argerich.
Canberra audiences, he believes, have sophisticated musical tastes. "They are really thinking on an international level because they're so travelled. They are intelligent, comfortable in their own skins so they know the response they want and, because they've travelled, they will compare us to a higher standard."
Rafferty believes that an emotional connection is important in reaching audiences. "I think many people who either make music or enjoy listening to music have had an experience – often a very emotive experience – with a particular composer or piece of music."
Classical music contains within it the ability to find people. "I think the music does the job for us," he explained; "people will find just the right time if they're going to."