We should all be thankful that, in our Washminster system, a change of leadership can so smoothly take place, without the shedding of blood or violent demonstrations.
Much metaphorical ink will have now been spilt commenting on last week's supposed "leadership crisis" and the subsequent ballot. However, in one sense, this whole intricate affair has been a beautiful example of just how well our constitutional monarchical system works.
Unfortunately, too many citizens in various media vox pops have demonstrated how widespread the conflation is between two contrasting systems of government: American and Australian. Whereas citizens in the US are voting for the man, we are voting for the political movement, and so, regardless of the perceived popularity or productiveness of a prime minister, unless we live in the seat of Cook (which the majority of us do not), our focus should be on the merits of the member for our own electorates, rather than projecting a messiah complex onto the chosen party leader.
Sitting governments need time to plan, persuade and promulgate; this is near impossible when members of parliament are in near perpetual campaign mode, potentially being turfed out every three years, because of either a perceived failure to tick the superficial boxes of persona and likeability, an innocuous gaffe, or selective reporting that skews the overall message.
What makes a government govern well is the combined collegiality of expertise, vision and experience, not the sole effort of one politician.
We do our nation a disservice by not giving MPs time to lead; otherwise, we will perpetually get the government we deserve.
P. Waterhouse, Craigieburn, Vic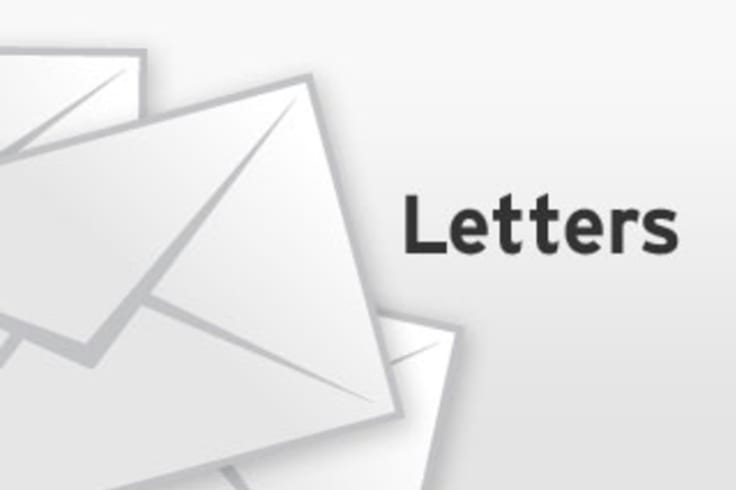 Lodge needs a family
We have another Prime Minister, who is, in my view, unlikely to move into the Lodge anytime soon.
Why would he, when an election is due before the end of May next year, and who knows what the outcome may be?
The Lodge was repaired and renovated at vast expense, and it would be good to have someone living in it as a family home. This may happen if only we could move to fixed four-year-term federal elections, so that a prime minister might have some certainty of being able to occupy it for a reasonable time.
One can only wish.
R. Richards, Cook
Why not just team up?
Speaking candidly as a traditional Labor voter who is wanting to see a traditional Labor candidate in the new seat of Bean, I for one do not want to see a staffer pre-selected.
The Labor Party should pre-select someone with a strong record of community involvement.
Added to that, he or she should have a strong commitment to helping the homeless get a better deal.
At the moment in the ACT and the federal Labor ranks, time servers rule.
As far as social commitment goes, ACT Labor and the ACT Liberal Party are so much alike that they might as well form a coalition.
Howard Carew, Isaacs
A republic would thrive
Mr Ronald Elliott of Sandringham ("Who'd run a republic?", Letters, August 23) must be a monarchist from Sandringham, England, to have such a jaundiced view about the capacity of Australian politicians to run an Australian republic.
What would he prefer in their place — a bunyip aristocracy or a military dictatorship perhaps? Elected, accountable politicians, for all their human failings and mistakes, are responsible for having created and maintained, together with the Australian people, Australia's enviable record of political stability, social progress, national security and relative economic prosperity.
None of this can be attributed to the undemocratic hereditary monarchy provisions that still loiter uselessly in our outdated constitution.
An Australian republic would not automatically be a Trump republic.
Australians can do better than that, and there are plenty of good models to choose from.
J. Adamson, Flynn
Risky in wrong hands
With no Upper House in the ACT, our local government is unhindered when it comes to legislation.
Certainly the Greens, conscious of losing their access to the trough, happily agree to whatever lunatic schemes Andrew Barr comes up with.
So, while in principle I would see euthanasia, in extreme cases, as a positive step, I would have the gravest (pardon the pun) misgivings if our Labour/Greens government had it available to it.
The zeal with which Barr and Rattenbury massacre any wildlife that may impede developers makes me wonder how they would treat anyone who was becoming a drain on the ACT health system.
Given the Chief Minister's belief that he knows what's best for all (see, for example, his decision on the funds of registered clubs), then there is a real risk that decisions about our lives would soon be in the hands of Andrew Barr or Shane Rattenbury. Or perhaps the CFMEU.
T. Leslie, Curtin
Sensible euthanasia
Apart from religious ideologues who wish to impose their views on the rest of the community, the main problem with euthanasia issues is the fact that it has been given a label.
Nearly a hundred years ago my maternal grandmother was dying of breast cancer. In her circumstances, treatment options were very limited and she was being tended to by the family doctor, who was effectively providing palliative care.
He was providing strong pain killers and sleeping tablets to enable her to sleep at night, and he took care to advise her of the maximum safe dose, which if exceeded would mean she would not wake up in the morning. When her condition had reached the point when she no longer wished to live she composed herself and took a final dose.
Was this euthanasia, or assisted suicide, or simply intelligent and compassionate care by the family doctor? There is little doubt that this sort of practice was widely used then, and has continued to be practised to a considerable extent ever since, but of course it can't be admitted or the do-gooders would cause trouble.
Roger Quarterman, Campbell
Nonsensical gaswork
When I read Australia was going to import natural gas to satisfy the domestic market, I didn't believe it.
I thought it must be a preview of a new version of the ABC satire Utopia. Reports that Australian Industry Energy was to use a Norwegian vessel to act as a floating import terminal at Port Kembla showed how wrong I was.
For a country that is planning on being one of the world's largest producers of natural gas, how did we reach this position?
Norm Johnston, Monash
Seizing assets not on
Congratulations to Magistrate Beth Campbell for throwing out the ACT Director of Public Prosecutions' attempt to confiscate the car of a Canberra teenager ("Underage sex almost costs teen his car", canberratimes.com.au, August 23).
Whatever you think of the teenager's crime in having oral sex with his underage girlfriend, these attempts by the authorities around Australia to seize people's assets on the basis of "proceeds of crime" laws, "unexplained wealth" or "tainted" property have gone way too far.
Indeed, in some cases they are being incentivised to pursue these claims by being rewarded with a share of the value of the assets seized. Laws that were originally introduced to target crime bosses — people who led criminal organisations, but who could not themselves be directly linked to particular crimes — are increasingly being used against petty criminals and first-time offenders, as is the case with this young Canberra man.
The consequences of such "civil forfeiture" laws are clear from the US example.
Predominantly poor people, who can least afford it, become embroiled in the legal system. They have assets, like their car, seized and, because they cannot get to work, they lose their jobs.
It becomes harder to get their children to school, so they come to the attention of child welfare. Here in Australia, we should help first-time offenders avoid crime in the future rather than making their lives more difficult.
Dr Kristine Klugman, president Civil Liberties Australia, Fisher
Think of the revenue
I'm fascinated that the ACT Director of Public Prosecutions is able to attempt to confiscate someone's car on the basis of its role in a crime ("Sex with under-age girl almost costs teen his car", August 23, p8).
Not confiscate to compensate the victim, pay government costs, encourage people to not use their cars as part of a criminal enterprise. No. Car is used as part of commission of a crime. Confiscate it!
Well I think this is a fantastic law, as its application broadly, will generate lots of revenue for the government and if you "commit crime" you deserve punishment.
So the next time you commit a criminal activity like say, parking incorrectly or parked your car illegally by the lake shore while fishing, you have definitely used your car in the commission of a crime.
Or shoplift and then use your car to enable rapid leaving of the shop vicinity (car used).
So the DPP should prosecute to confiscate said car!
Think of all the revenue that will be generated.
J. Hewat, Torrens
Speed bumps no answer
Starke Street in Holt has for many years had a speed limit of 60km/h.
In recent days two speed bumps have been installed in the street, each with a posted speed warning of 20km/h.
Where is the logic in retaining the 60km/h limit, but installing these speed bumps?
Such devices may slow some drivers, but seem to have little effect on drivers of larger vehicles such as SUVs.
I travel this road almost every day and am unaware of excess speed being an issue, however if 60km/h is deemed to be too high, then reduce the limit and enforce it accordingly.
The installation of speed bumps in this case is a lazy and largely ineffective answer to the perceived problem.
J. Sever, Higgins
Rates, land tax pain
Having worked continuously for over 40 years from my youth , and paying income tax, I had saved enough money to buy an apartment in Macquarie, the rent from which was to help support me in my retirement, aided by my smallish superannuation.
I have just received the "new improved look" with information on where my "support" goes rates assessment notice, with a "please pay now" by September 15 for just over $1500.
The footprint of my apartment, including front yard, service yard, garage and dwelling is just 150 square metres.
Also a new look land tax assessment notice requesting just on $700, payable by September also, arrived.
The rates of $1500 were for 12 months and can be divided quarterly .
The land tax, however, as I found out when I phoned the ACT Revenue Office , is only for three months, ie $2800 per annum.
That makes an annual impost of $4300!
The rates for the property where my husband and I live several suburbs away is only just over $5000 , despite the property being some 15 times the land area.
I will have no other option than to pass on this terrible land tax to my tenants as we are both now retired. The ACT Labor/Green government is certainly no friend of those renting or on lower income .
Heather O'Connor, Hawker
We're being gouged
Just paid the August 2018 rates instalment.
How disingenuous is this new "improved" format? Page 1, in bold, "please pay now" and the full annual amount.
You have to turn to page 2 to find the quarterly instalments. Not only has the ACT government removed any discount for paying in full, it is now trying to gouge us for the full amount up front through hiding the options that used to be clearly presented on a single page.
Fortunately, it does make a patronising gesture of thanks "for your contribution to our community" to make up for this chicanery.
Mark Anderson, Campbell
Pernicious charges
I live in central NSW, but for reasons which have now long since escaped me I once bought a rental property in the ACT. At that time the land tax was about $1000 per annum.
I have recently received a land tax bill for $5598. The rates are $3520. This means my total payment to the ACT government per annum is $9098. This is pernicious.
The rent from the property is $470 per week. This means that out of the 52 weeks of the year 19.35 of them go to the government. Take out the commission and it means it takes 21.25 weeks rent just to satisfy the outrageous imposts of the ACT government.
How can it justify this?
Peter Neil Wilson, Trangie, NSW
TO THE POINT
PLEASANT SURPRISE
What a week in politics. I was aghast at the decision to topple Mr Turnbull. More aghast that Mr Potato Head was the likely next PM. Angry in fact. And now relieved that Mr Morrison is the new PM. Now Mr Potato Head can now sit with Mr Sour Cream (Abbott) on the back benches — an unexpected recipe.
Tony Falla, Ngunnawal
DISASTROUS PARTY
Congratulations to the Liberal party room. One disaster after another. The words Pete Seeger sang were so prescient, "when will they ever learn?"
Owen Reid, Dunlop
SHAKY CHURCH
How is the broad Liberal church travelling as of now? Disaffected right wing mad monks now even angrier, moderate rights looking for life boats. The rest, now in marginals, so hopeless best get down to Centrelink and register.
Still it could be worse, it might have been Dutton.
Linus Cole, Palmerston
TREACHERY UNREWARDED
It was nice to see that the feather dusters and yesterday's heroes were not rewarded for their acts of continuous treachery to their prime minister by having their candidate rejected by the majority.
Graeme Rankin, Holder
WIN FOR MIDDLE GROUND
The middle ground will be relieved Morrison defeated the extremist Dutton/Abbott camp. On the other hand, the latter group would have been a gift to the ALP, given that Dutton would have gone over like an electoral lead balloon in the southern states.
Murray May, Cook
WELL PLAYED, MALCOLM
Top job Malcolm. You came out of that much more of a winner than either Dutton, Abbott and any of their allies. Well played.
M. Moore, Bonython
FUN-FILLED WEEK
What a week. All the fun of an election without having to turn out and vote. A bit like living in North Korea when you think about it.
N. Ellis, Belconnen
VOTE 1 PLANET EARTH
The continued focus on energy costs as a priority over achieving emission reductions by the Coalition government and some sections of the media suggest that they don't care about saving the planet or that they think the planet can be saved without any cost . Anyone who believes these contentions is very foolish.
Rod Holesgrove, O'Connor
RED-FACED CORMANN
I think it would be fair to say that Mathias Cormann has lost a lot of paint as a result of his actions over the past 10 days. He was squirming when asked to explain himself on ABC radio on Friday afternoon.
J. Wilson, Watson
Email: letters.editor@canberratimes.com.au. Send from the message field, not as an attached file. Fax: 6280 2282. Mail: Letters to the Editor, The Canberra Times, PO Box 7155, Canberra Mail Centre, ACT 2610.
Keep your letter to 250 words or less. References to Canberra Times reports should include date and page number. Letters may be edited. Provide phone number and full home address (suburb only published).