Wait here and you will never miss the bus
The idea of waiting for a bus that is never going to come may seem infuriating, but for dementia patients a fake bus stop reduces anxiety and wandering.
The phenomena is becoming more common, particularly in Europe, and two University of Canberra post-graduate Occupational Therapy students have just incorporated one into an exploratory garden they've built in a south coast nursing home.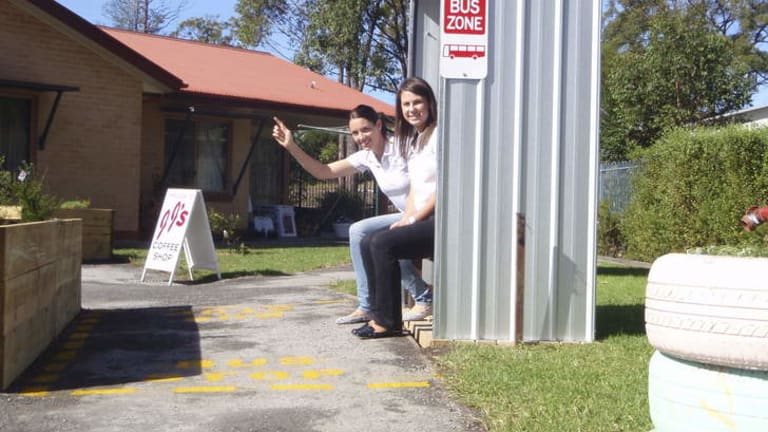 Sophie Trevillian, 24, and Josie Reeves, 25, have spent the past six weeks planning, sourcing funding and materials and executing an upgrade of the garden of the Basin View Masonic Village, with the aim of providing meaningful activity for dementia patients. It includes a herb garden, fishing boat, chook pen - and a bus stop.
''When we were in the planning stages … what we noticed [was] residents were looking for the bus stop or asking what time the bus was coming,'' Ms Reeves said.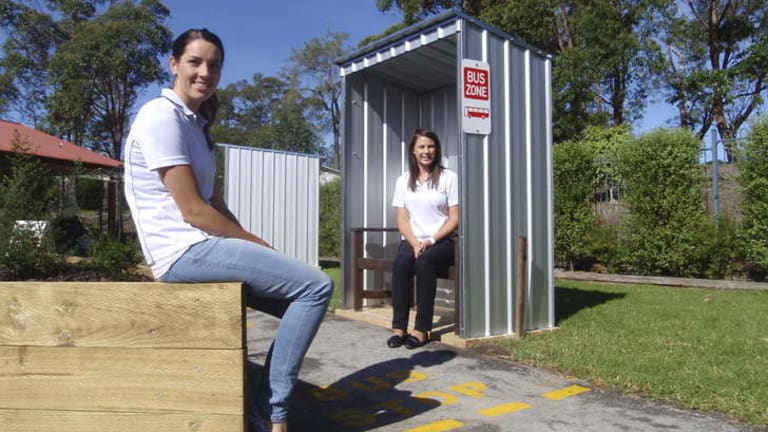 ''[Dementia patients] go back to the activities they used to do, so a lot of them want to catch a bus. [They think] they've got to go home tonight because they've got to go to their mum's house, or they need to wait for the kids at the bus stop … so by having a physical object for them to see and not look any more for the bus stop … that makes them feel calm,'' Ms Trevillian added.
For dementia patients with poor short-term memory, the fact the bus never comes is irrelevant.
It's a simple solution, underpinned by an occupational therapy theory that all people, regardless of any impairment, need to occupy their time in a way that will give them a sense of purpose and enjoyment.
''What the students have done by developing the exploratory garden is really to provide some objects and opportunities for the residents with dementia to do the things they remember doing from the past, such as catching the bus, going fishing in a tinny, picking vegetables and flowers, feeding the chooks, collecting eggs,'' Associate Professor Alison Wicks, the students' supervisor, said.
''When they do that now it brings back that same sense of purpose and meaning and satisfaction that it did … maybe 30, 40 years ago.''
Ms Trevillian, who recruited her father, his bobcat and a friend to come from Canberra to donate a week of their time, said the garden will not only stimulate memories, but also topics of conversation and interaction with visitors.
And with evidence that meaningful occupation can reduce the need for medication, the students and Professor Wicks will be documenting the process and results at a conference in Japan next year, with hopes the partnership can extend to more care facilities in the region.

Fleta Page is a journalist at the Sydney Morning Herald. She was previously a sports and general news reporter at The Canberra Times.
Morning & Afternoon Newsletter
Delivered Mon–Fri.