'You're terrible, Muriel': proudly Canberra born and bred Gabby Millgate will help celebrate The Markets Wanniassa's first birthday
The actress who delivered one of the most iconic lines in Australian film history - "You're terrible Muriel" - is now a childcare educator in Canberra, delighting a whole new, pint-sized, audience.
Gabby Millgate, forever loved as niggling sister Joanie Heslop in Muriel's Wedding, was born and raised in Canberra, attending Merici College before starting her acting career, also a member of the Full Frontal team and a mimic of former prime minister Julia Gillard.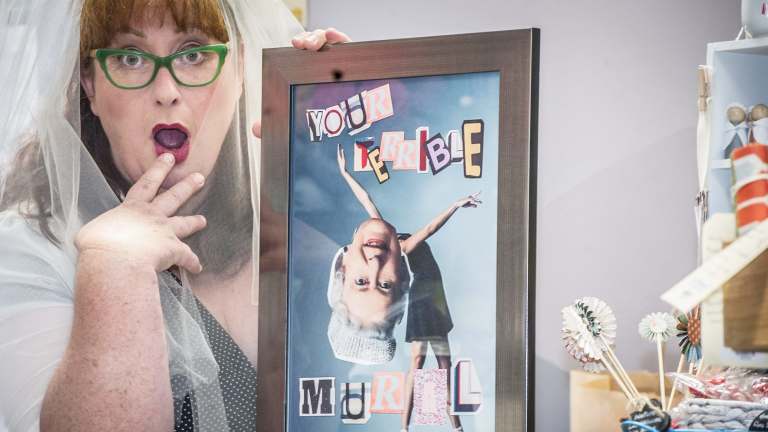 She returned to the ACT from Sydney more than a year ago to be close to her sister Monica and nieces and nephews, in Kambah, setting up digs in Theodore and working at the Woden Valley Child Care Centre.
And it's as Miss Gabby that she has found a whole new generation of fans.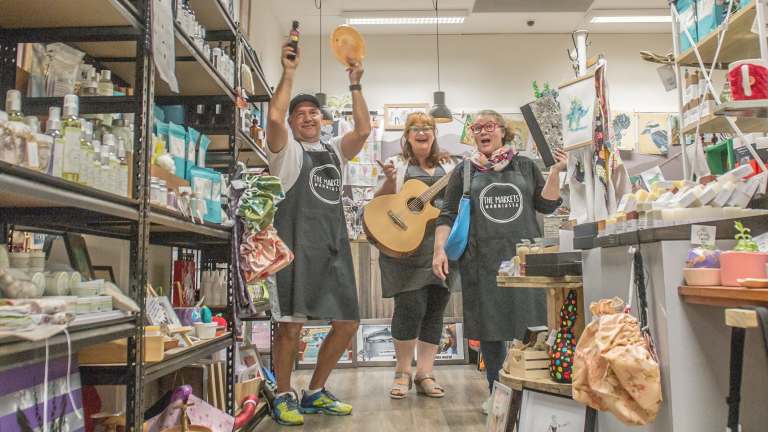 "I'm more famous than the Kardashians at my preschool," she said.
"I walk through and young humans are calling out my name and wanting me to give them love and hugs. And they tell me they've got their shoes and hats on, so they can come into the garden with me."
In childcare, she has specialised in nature pedagogy, helping children to learn through nature.
"We planted a veggie garden and this one particular child picked a plant, watered it, put mulch on top of it and then raised her hands as if she'd won a marathon and said, 'I did it'," Gabby said.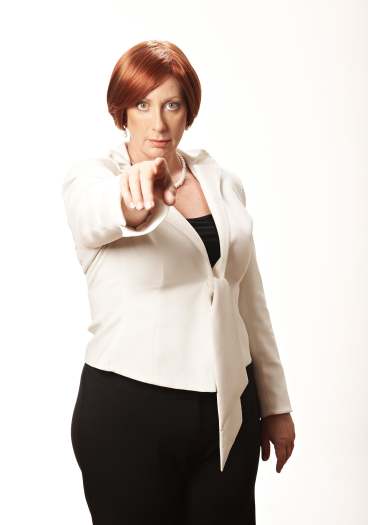 "Because everyone's always doing stuff for children. We don't see them as being capable. And that's the biggest thing I've learnt doing this job, how capable children are. We so underestimate them."
Gabby has teamed up with The Markets Wanniassa founders Fiona and James Lester to help celebrate the markets' first birthday on Saturday. The markets help to support more 80 businesses as an outlet for homemade, mainly local products.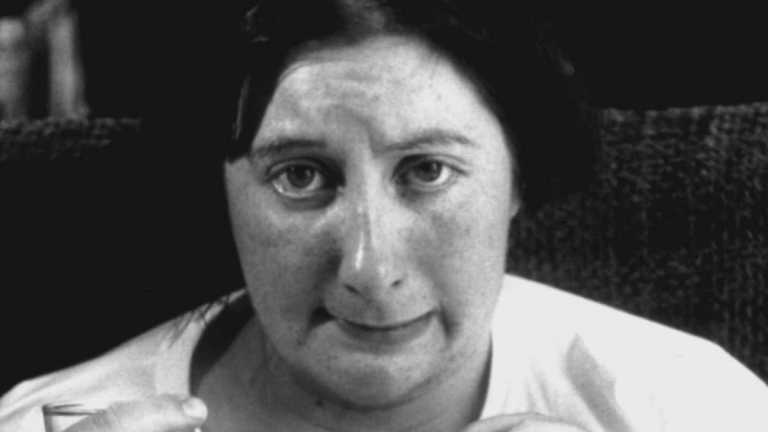 Among her many talents, Gabby is also a singer, and will be performing on Saturday a little ditty she wrote called, wait for it, "You're Terrible Muriel", which starts with the line, "I'm just a girl from Salsola Street", a nod to her childhood home in Rivett.
Gabby is also creating a line of tea towels and mugs based on Muriel's Wedding-inspired puns, to be stocked at the markets.
"I suppose it's a little way of creating Muriel's Wedding memorabilia without infringing copyright," she said, deadpan.
Gabby says 24 years after Muriel's Wedding was released in 1994, she still regards the film as a "magical moment in my life".
She recently reconnected with the film's writer and director P.J. Hogan and producer Jocelyn Moorhouse when she went to see Muriel's Wedding the musical (which she said was "fantastic").
"I said [to PJ], 'Oh thank you, you changed my life'. And he said, 'Oh, you did such a good job with my line'. And that's the first time I had ever thought of it as anyone else's line but mine," she said.
Gabby said she practiced for months on how to deliver the classic line, finally settling on a nice little bit of sisterly schadenfreude.
"I'd never told anyone they were terrible before," she said.
Gabby also went to St John Vianney's Primary School in Waramanga and was a member of the Woden Valley Youth Choir.
She said Canberra had changed a lot.
"It's still got the unique quality of looking dead in the suburbs, there's no one around after a certain time at night, everyone's in bed," she said.
"But it's got some fantastic cultural precincts which have popped up. I went to Art, Not Apart on the weekend and there were so many beautiful spaces, such a lively cultural scene and I've only just dipped my toe in the water here."
And she hasn't ruled out performing again
"I'm starting to get the urge," she said.
The Markets Wanniassa, meanwhile, are becoming another successful Canberra story. What started as a group of mums banding together to sell their hand-made products from a bricks and mortar location rather than markets, has grown into a full-scale showcase of the work of 80 separate producers and wholesalers, all creating unique lines.
"It's been a learning journey," James said.
"I didn't realise there were so many people out there so passionate about home-made things. And there's no one age. We have kids coming in here and old people. It's everyone."
The Lesters say the birthday celebrations are a big thank you to everyone who has supported them in the Canberra community.
"The Markets Wanniassa is the connection between maker and shopper and we are extremely proud to support over 80 Australian businesses to achieve great things," Fiona said.
"We love all of our stockists and customers and without them The Markets Wanniassa wouldn't have reached its first birthday.
"We're celebrating in thanks of every person who has stepped through our doors—as a browser, shopper, or stockist."
The Markets Wanniassa's first birthday celebrations is at the Wanniassa shops in Sangster Place on Saturday from 10am to 3pm. There will be lots of activities for the kids including face painting and lolly-guessing games. There will also be gift bags for early shoppers.
Megan Doherty is a reporter for The Canberra Times