Carbon tax to hurt Canberran castaways
He was already worried about how families and small businesses would cope with the carbon tax. But what about the homeless dogs, cats, birds and lizards who need to be kept warm during cold Canberra nights?
Opposition Leader Tony Abbott took his anti-carbon tax roadshow to the RSPCA in Weston yesterday, where he was informed the animal welfare organisation was facing a $5000 to $10,000 increase in its $40,000 annual electricity bill thanks to the tax on big polluters.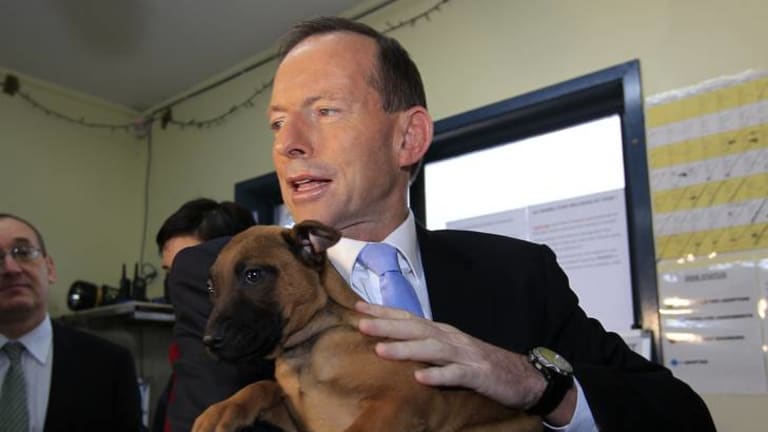 ''Everyone will pay the tax, including tens of thousands of charities,'' Mr Abbott warned.
But Climate Change Minister Greg Combet dismissed the animal-loving Opposition Leader's concerns about cats and dogs as ''silly'' and Prime Minister Julia Gillard accused Mr Abbott of trying to scare animals.
''He's moved on from human beings and now he's trying to scare animals,'' the Prime Minister told Parliament.
Ms Gillard said the RSPCA had failed to apply for funding under a $300 million program set up to help community organisations and local councils reduce their energy use
But ACT RSPCA chief Michael Linke said the grant program was not suitable for the charity, which used 80 per cent of its electricity on animals through devices such as heated slabs for dog and cat kennels and hot boxes for birds and lizards.
Morning & Afternoon Newsletter
Delivered Mon–Fri.